These easy Homemade Beef Stew Recipes are the perfect comfort food – all made from scratch! From slow cooker stews to instant pot stews, crock pot and stove top versions: We'v got something for everyone!

Crock Pot Beef Stew
Serve up a hot meal without the fuss for your family tonight: This crock pot beef stew is the perfect easy comfort food dinner.
get the recipe →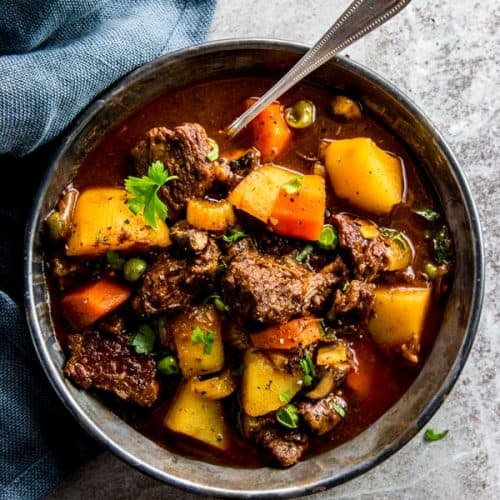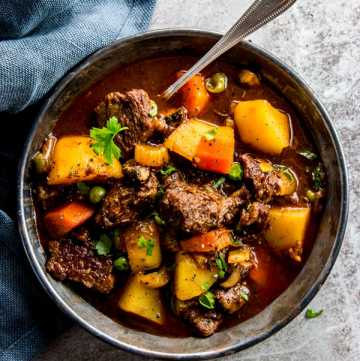 Instant Pot Irish Stew
Celebrate St. Patrick's Day 🍀 with this quick and easy Instant Pot Irish Stew! It's simple to make with just a few ingredients and comes out incredibly flavorful.
get the recipe →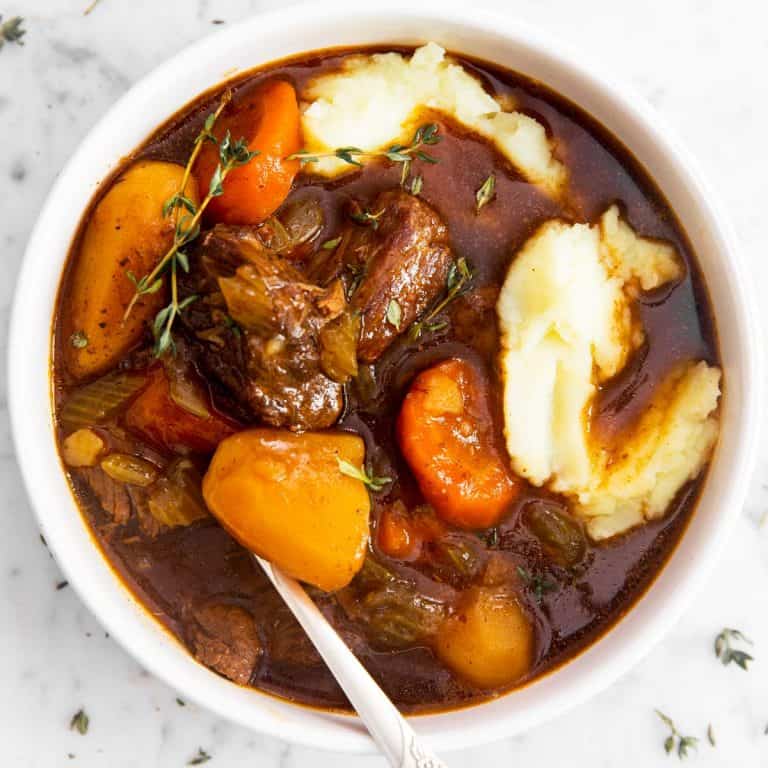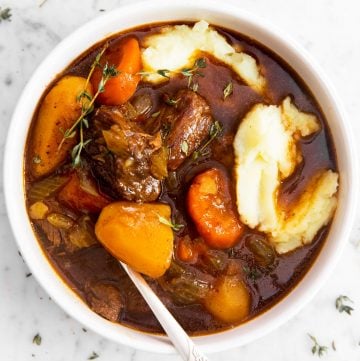 Slow Cooker Irish Beef Stew
A flavorful Irish Beef Stew you can make in your slow cooker! The long cooking time really allows the flavors to melt together.
get the recipe →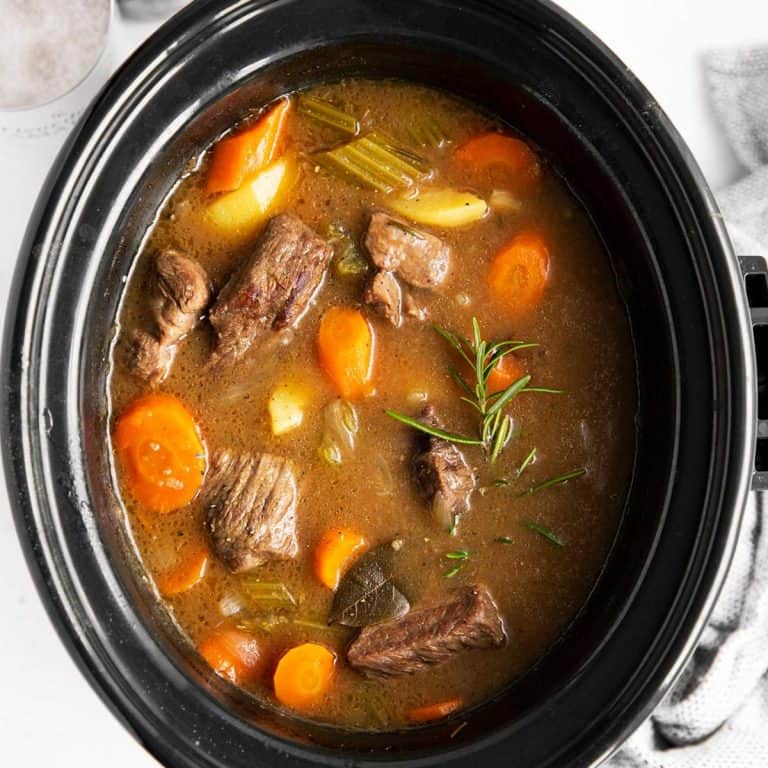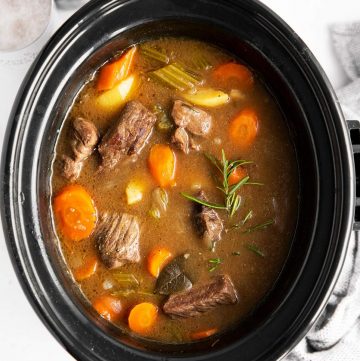 Guinness Beef Stew
Guinness Beef Stew – pure winter comfort food! This is easy to make and cooks in the oven for hands-off dinner prep. A great meal for St. Patrick's Day or any time you're craving a rich and hearty stew on a cold night.
get the recipe →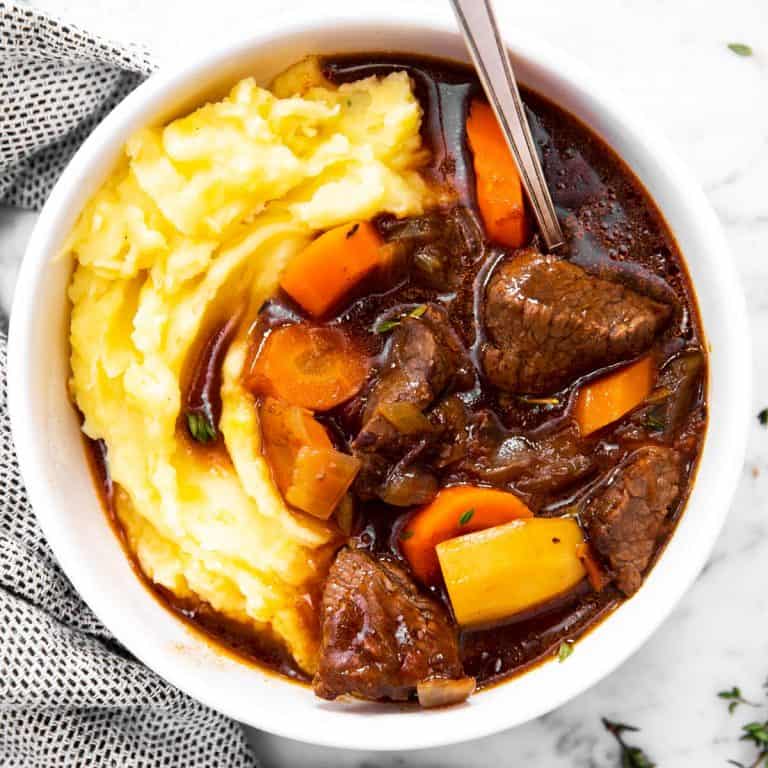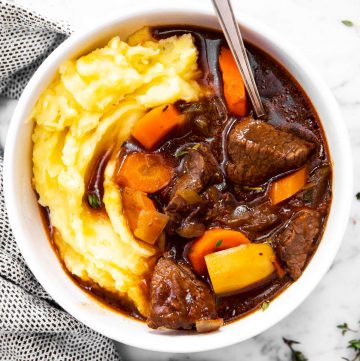 Instant Pot Beef Stew
This Instant Pot Beef Stew is actually nothing else but my insanely popular Slow Cooker Beef Stew. It was born out of necessity when I had kind of forgotten about thawing the meat… And decided to try this stew in the pressure cooker. Huge success, hooray! It's now one of my go-to easy, comforting dinners that's so quick to put together. With plenty of vegetables, tender beef and the best gravy you'll ever taste.
get the recipe →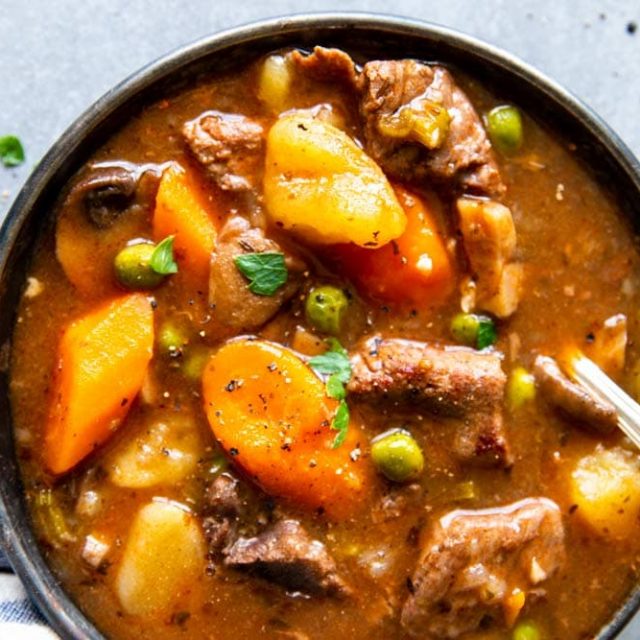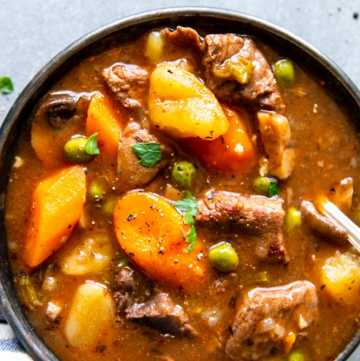 Classic Beef Stew
This dish is made with beef stewing meat, vegetables, red wine and tomato paste and hearty seasoning. The long cooking time turns the meat in this simple homemade stew so tender – and did I mention it's freezer friendly and a great make ahead meal? The perfect fall recipe to make in your Dutch oven!
get the recipe →