Hey you! Welcome to Savory Nothings, my little slice of the Internet – where I share easy and tasty recipes your kids will love, that keep your wallet happy and make your noisy neighbor try and steal your kitchen secrets.
(In case you just wanted to know if you can share one of my recipes on your site, please go here. And if you want to get in touch, please email me at nora@savorynothings.com)
I'm Nora, and first and foremost, I'm a mom to three wonderfully crazy kids. I'm also married to a professional chef.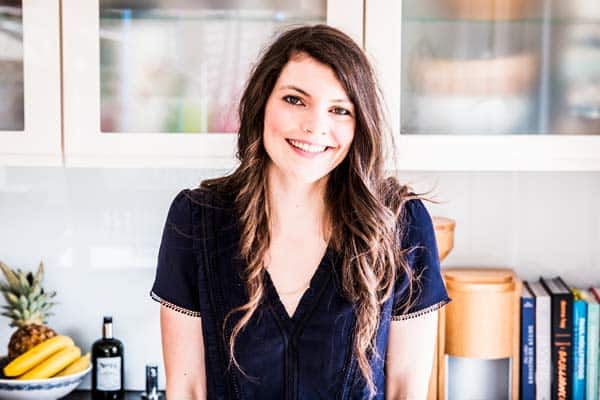 Our family meals
Which, when you think about it for a minute, makes life around the family table very hard sometimes:
I have to please my picky little eaters, so my food needs to be kid-friendly
I have to live up to the standards of a professional chef, so my meals need to be delicious
I'm just a busy mom who's trying to fit it all in, so my recipes need to be quick and easy
It's a good thing I figured out how to cook in a way that satisfies all of those needs. But my life definitely wasn't always like this! Before I had kids, I thought I'd always have the time to whip up three course meals on any old Thursday night… Yes, I laugh at that now, too ?
How I manage to do it all!
But now with an actual family (and actual sibling fights, actual picky eating and just general state of utter chaos, ha!), I'm definitely in camp easy and tasty food:
I asked my husband to show me how to break down the efficiency of a professional gastronomy kitchen for us at home (hint: it's all in those knife skills for speedy chopping!)
I use my knowledge from teaching home economics (which I did way back before starting a family!) every day for meal planning and keeping the kitchen clean and organized
I utilize my years of being a cookbook hoarder and total foodie to add as much flavor as possible to my easy-peasy meals.
I mean, life is still a circus, but at least it's a properly fueled circus ?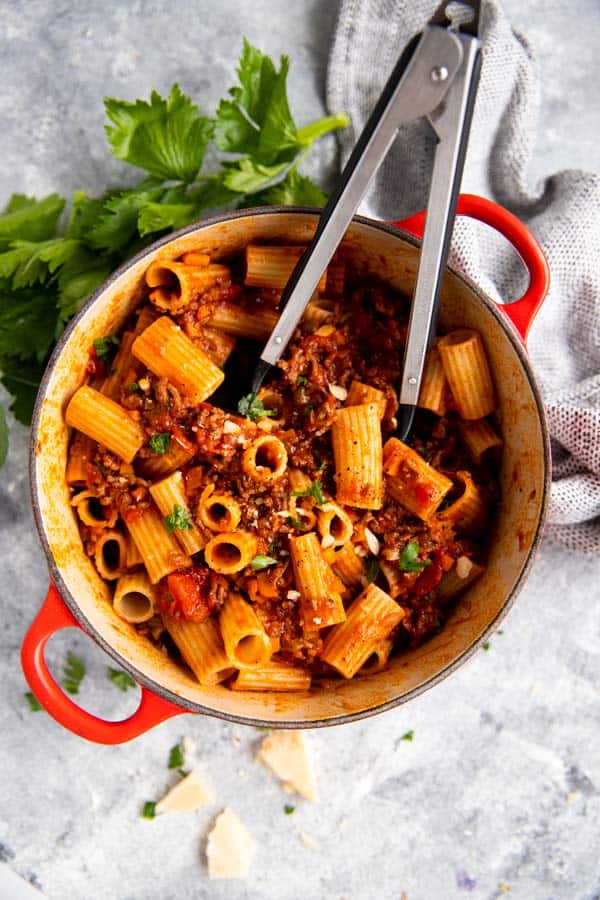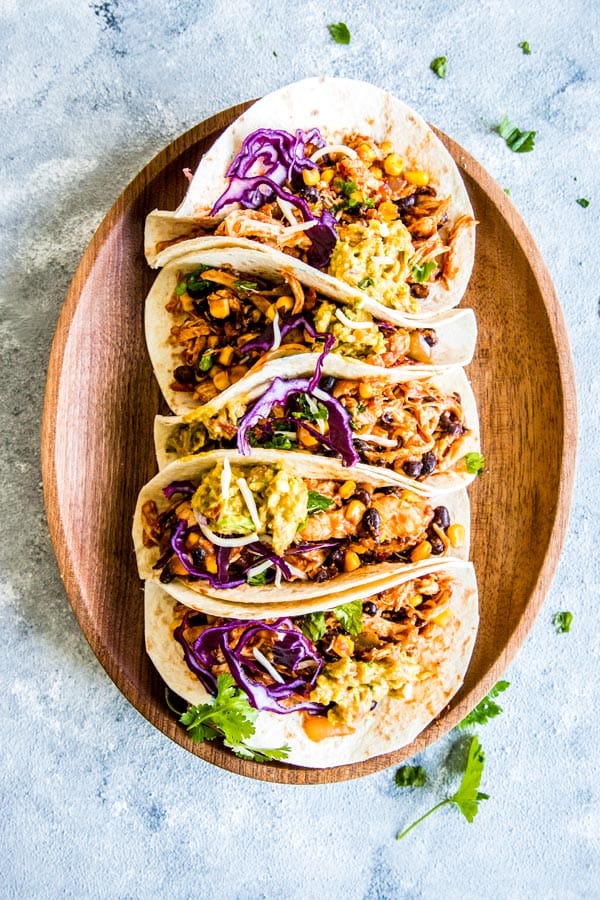 My mission
With all of my experience and knowledge, I have made it my mission to make the life of busy moms in the kitchen a whole lot easier.
I want to help you get out of the struggle of scrambling to get home in time for dinner prep (hint, hint: it doesn't need to be three hours before dinner time!). And I definitely don't want you to take away from precious mom-time for the sake of cooking!
What's on the blog?
That's why you can find a whole bunch of quick and easy foolproof family recipes here on Savory Nothings.
Be it for a make-ahead breakfast, an easy dessert or a dinner that's prepped in 10 minutes – they're gathered right here in one place for you to browse.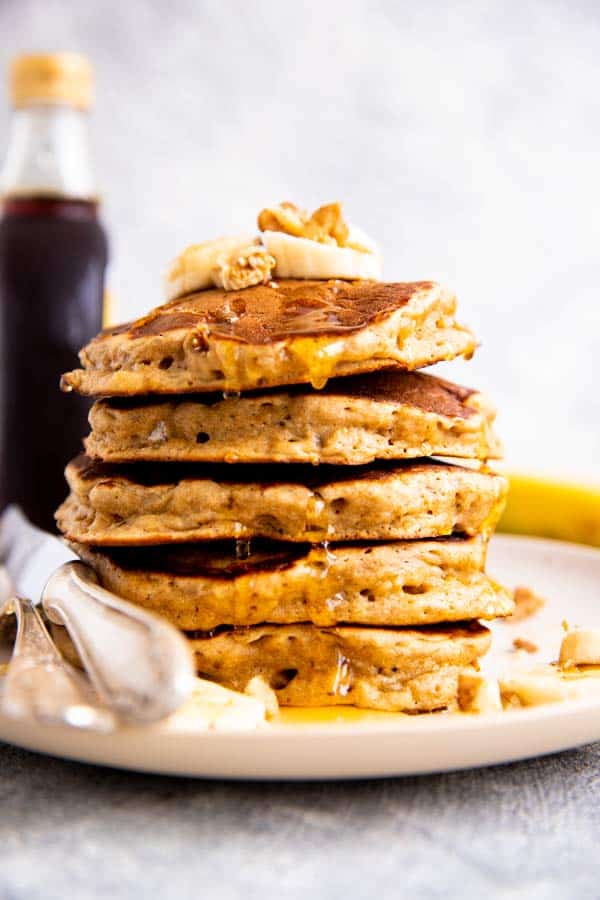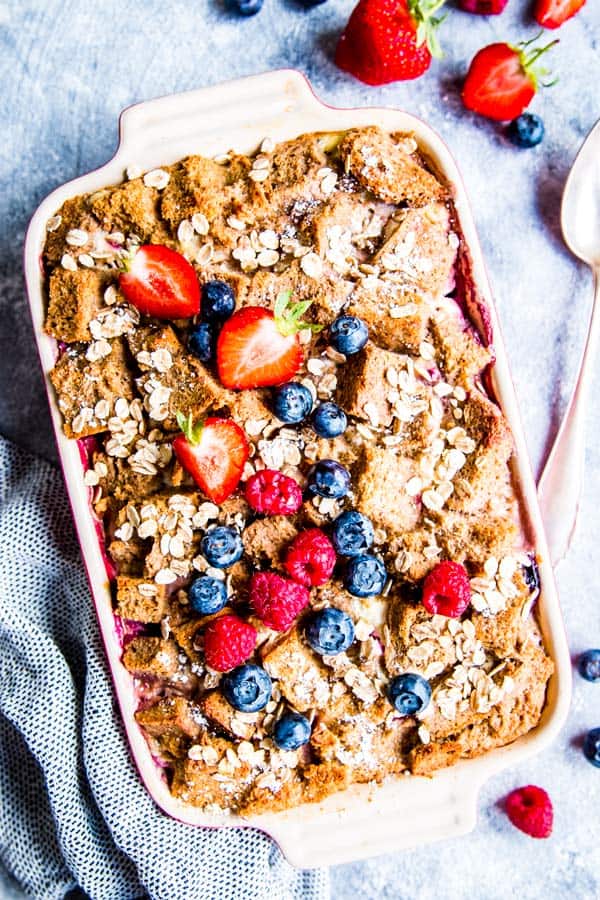 I usually test my recipes at least twice, and then make them a third time for the blog. A lot of the food I share are riffs on recipes I grew up with on my family's dairy farm on a prairie (I wish I was making this up, but I'm 100% not, ha!), so they're old tried-and-true favorites. Because I want you to be able to trust in my recipes, always!
Of course, all recipes are approved by me, my fancy-fancy-chef husband and my picky kids. Wait, did I say picky? I obviously meant wonderful.
want to know if I'm a real person?
No worries, I'm not taking it personally – the internet is a crazy place after all, and you want to know who you're trusting with your groceries. See me featured in a few places:
You can also find me featured on sites like BuzzFeed (my One Pot Rigatoni Bolognese!), AOL (how cool, I have an entire tag page to myself!) or, obviously, Country Living (the meatloaf of all meatloaves).
Sometimes I say clever food things on the internet, like here on Edible Arrangements for example.
You can also connect with Savory Nothings on Facebook and follow along on Instagram. And if you're like me and obsessively pin beautiful things – come find me on Pinterest! ♡ I very occasionally step in front of the camera and say things about recipes on my YouTube channel, too, in case you want to see me blabbering on about bacon ?
Still reading?
You're a champ. We were obviously meant to be virtual best friends, so here are a few special facts about me:
I really love to cook, and I've been cooking for myself, for families as a nanny, as a home ec teacher and for my own babies for over a decade now.
I lived in the city for a while, but fled back to the countryside once I had a bunch of kids of my own. It's just a lot better out in the bush with a vegetable garden right outside the door ?
My favorite book of all times is Harry Potter. I pride myself in having read each and every one at least 10 times (not kidding). I also started reading them right as they came out, so I like to think of myself as a trendsetter (which, by the way, I'm decidedly not).
As long as we're confessing, I really love Twilight and all kinds of other teenage romance drama movies. Can't wait to have my kids roll their eyes at me for wanting to watch yet another vampire ROM-COM with them. Just one of my many flaws.
I pretend to listen to cool British indie rock bands that don't exist anymore. But really I'm just trying to cover up my obsession with Michael Bublé and Nursery Rhymes.
I don't do favorites when it comes to food, I'm simply too indecisive. Chocolate or vanilla? WHAT DO YOU MEAN "you can't have both"?!
have any questions?
If your heart is exploding with questions or you just want to say hi – you can always eMail me.
I LOVE to hear from you! You can also join all the other quick meal lovers on the mailing list and receive my weekly newsletter – along with a free family meal plan!
I try my hardest to reply to every eMail and comment but sometimes I go out to party fall asleep on the sofa and miss something – please forgive my old mom brain!