Right, let's talk curry. Simple Coconut Curry Chicken, to be precise. She's a goddess on your dinner rotation: Fresh, easy and loaded with flavor from onions, garlic, ginger. Plus there are all the green veggies: Sugar snap peas, spinach and zucchini – love at first sight 💚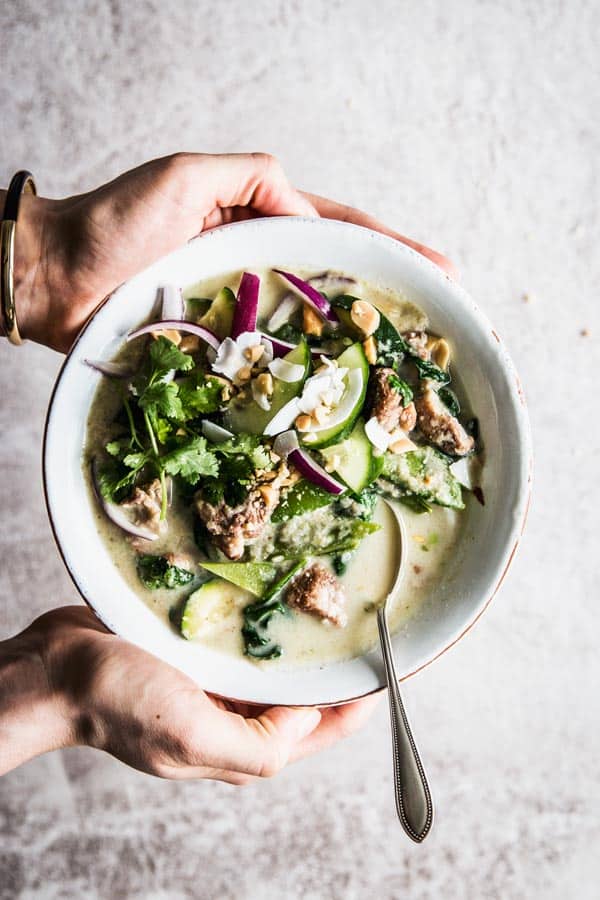 On our way back from the UK a few weeks ago, we had one of the most pleasant experiences out there: Spending 6 hours at the airport with two little kids. Six. Hours.
It would have been absolutely horrible, hadn't we found a Wagamama once finally past security. And, oh. It has made me fall in love with Asian food all over again. I had this amazing bowl of slurpy noodles and veg and steak bulgogi and immediately vowed to make more Asian food once I'm home again. I mean, as one does, right?
So… I came back home, ran to the store and… In my usual scatty self, forgot all about the curry paste. But then I figured out this amazing way to make a curry without any curry paste:
…