Printable recipe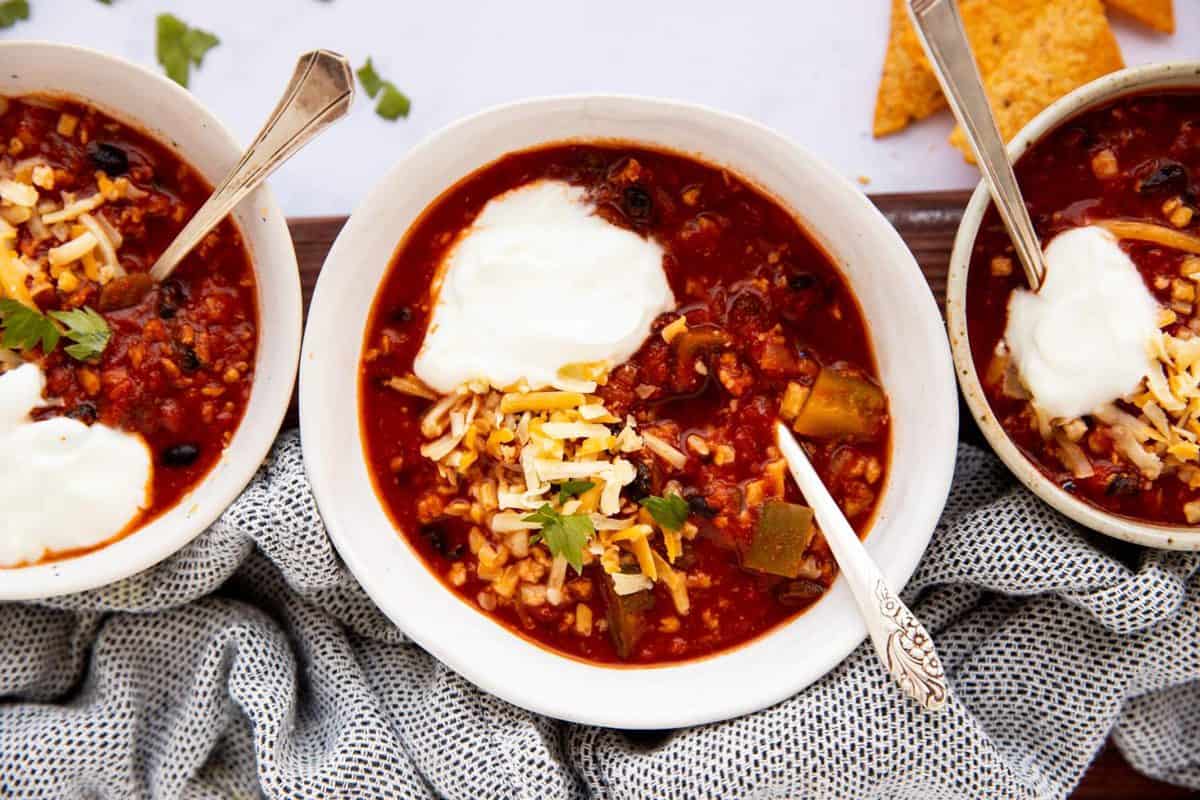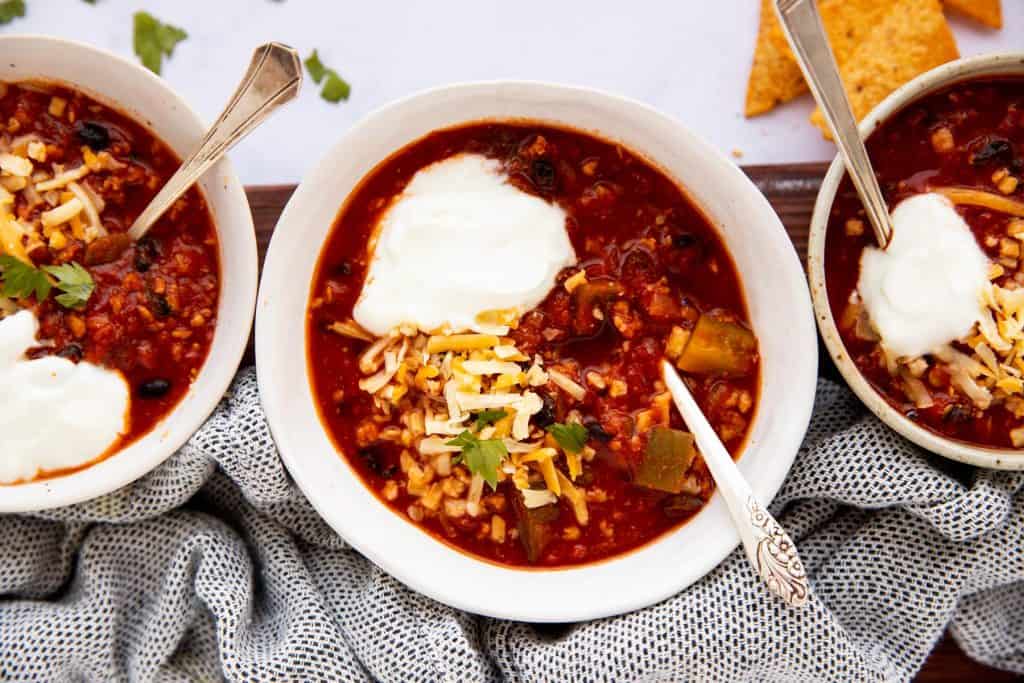 made it? tap the stars to add your rating!
Ready In:
8

hours
10

minutes
This is my way of making a healthy chili: With gorund turkey, beans and plenty of delicious ingredients. I cook it in the slow cooker for easy peasy prep, but I included instructions for stovetop and oven versions in the notes below the recipe. Please check there for freezer instructions, too! This is a wonderful make ahead meal.
Ingredients
2

teaspoons

olive oil

1

pound

ground turkey

salt

(pepper, ground paprika to taste)

1

yellow onion

(chopped)

2

cloves

garlic

(minced)

1

green pepper

(chopped)

1

15-oz can petite diced tomatoes

1

6-oz can tomato paste

1-2

cups

tomato juice

(use 1 cup for a very thick chili, 2 cups for more sauce)

1

15oz can black beans, drained and rinsed

1

15oz can chili beans, not drained

2

tablespoons

chili powder

(use ground paprika for a mild version)

1

tablespoon

ground cumin

1

teaspoon

dried oregano

½

teaspoon

salt

Optional: hot sauce and/or cayenne pepper for more heat
To serve:
your favorite chili toppings! we like sour cream, shredded cheese, avocado, corn chips…
Instructions
Add olive oil to a skillet over medium heat, add turkey, salt, pepper and ground paprika. Cook until starting to brown, then add onion and garlic and cook for another 3-4 minutes.

Add onion mixture and remaining ingredients to a 5 quart slow cooker; stir to combine. Cover and cook on LOW setting for 6 to 8 hours.
Add Your Review
Nora's Tips
Ingredient Notes:
Turkey: You can also use leftover shredded turkey in place of the ground turkey. Just brown the onion and garlic alone, then combine everything in the crockpot as directed in the recipe.
Green pepper: If you're not a fan of green pepper, feel free to use a red pepper instead. Corn is also delicious in this chili.
Beans: Feel free to use a different kind of beans. I just really love black beans in chili, but kidney beans or navy beans would work just as well. If you want to skip the chili beans, try adding ¼ – ½ cup extra juice if the turkey seems too thick.
Seasoning: You can use 1 packet of chili seasoning in place of the individual spices and herbs called for.
Cooking Tips:
Stovetop version: Brown the turkey in a large Dutch oven/stockpot. Add all ingredients to the pot, stir well, cover with a lid and simmer over low heat for 1-2 hours, stirring from time to time.
Oven version: Brown the turkey in a large Dutch oven. Add all ingredients to the pot, stir well, cover with the lid and place in the oven at 350°F for 1-2 hours, stirring occasionally.
Freezer Instructions:
This is a great freezer meal! Let the browned turkey/onion cool to room temperature, then transfer to a very large freezer bag with all the other ingredients EXCEPT for the tomato juice (I find that just gets too messy).
Label with the name and use-by date (freeze for up to 3 months) and the following instructions:
Thaw in the fridge overnight
Place in crockpot with 1-2 cups tomato juice, stir well
Cook on LOW for 6-8 hours
Serve with tortilla chips, avocado, shredded cheese, sour cream… (write your favorite toppings here; seems ridiculous but I find it helps me so much with being organized about the freezer meal when it comes to thawing/eating!)
Leftover Tips:
Place leftovers in a covered dish and keep in the fridge for up to 3 days. Reheat gently on the stove or in the microwave with additional water to thin out in case it has thickened.
Nutrition
Calories:
461
kcal
|
Carbohydrates:
61
g
|
Protein:
44
g
|
Fat:
7
g
|
Saturated Fat:
1
g
|
Cholesterol:
62
mg
|
Sodium:
2080
mg
|
Potassium:
2219
mg
|
Fiber:
19
g
|
Sugar:
20
g
|
Vitamin A:
2507
IU
|
Vitamin C:
61
mg
|
Calcium:
178
mg
|
Iron:
10
mg
More recipe information
Join my Newsletter to Get Recipes in Your Inbox
Step by Step Photos: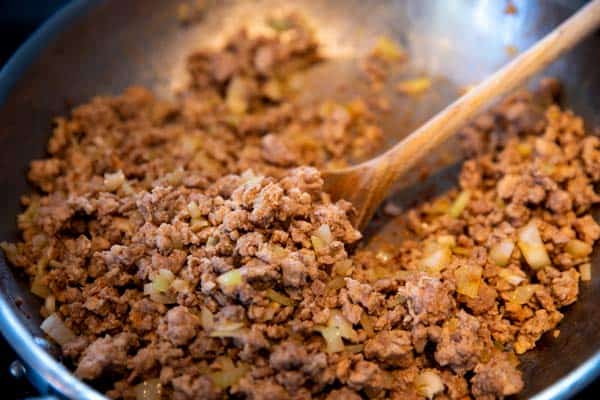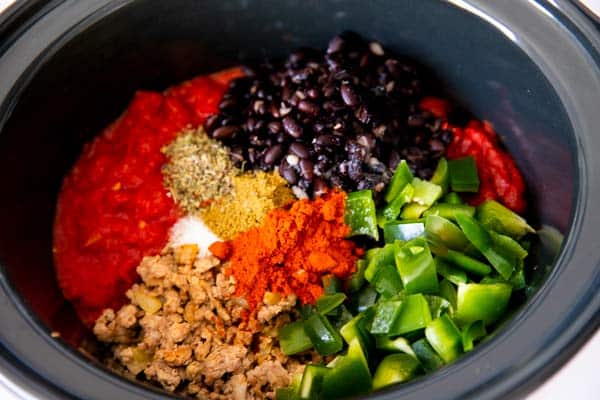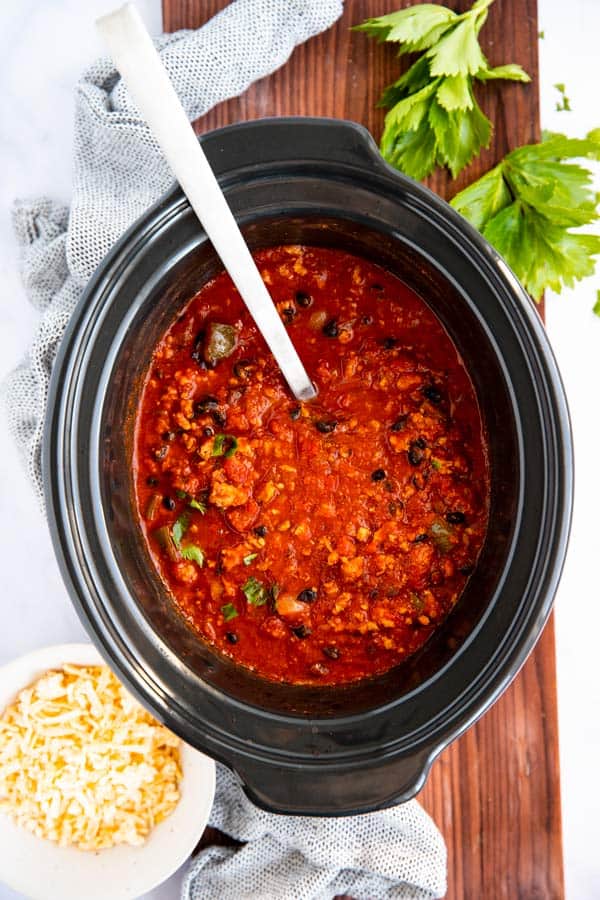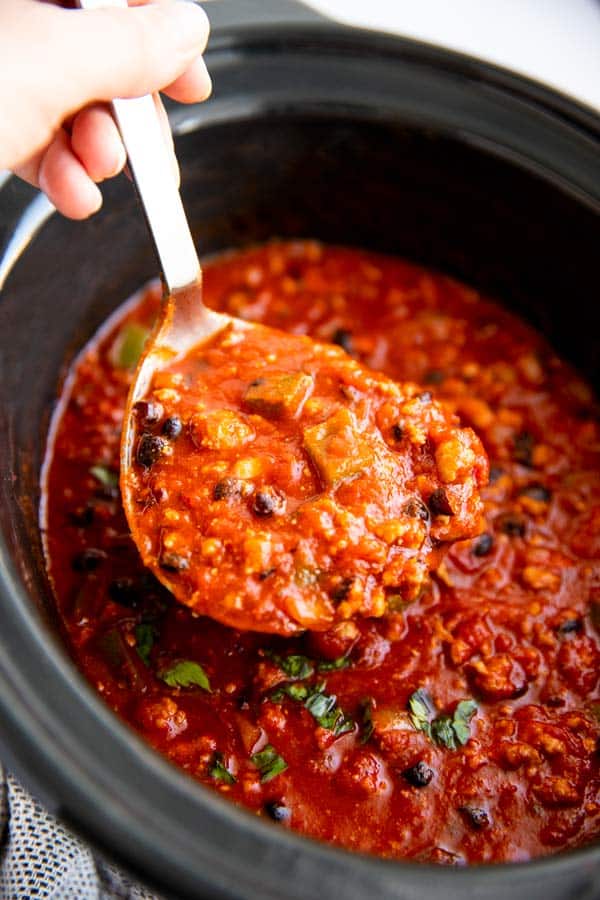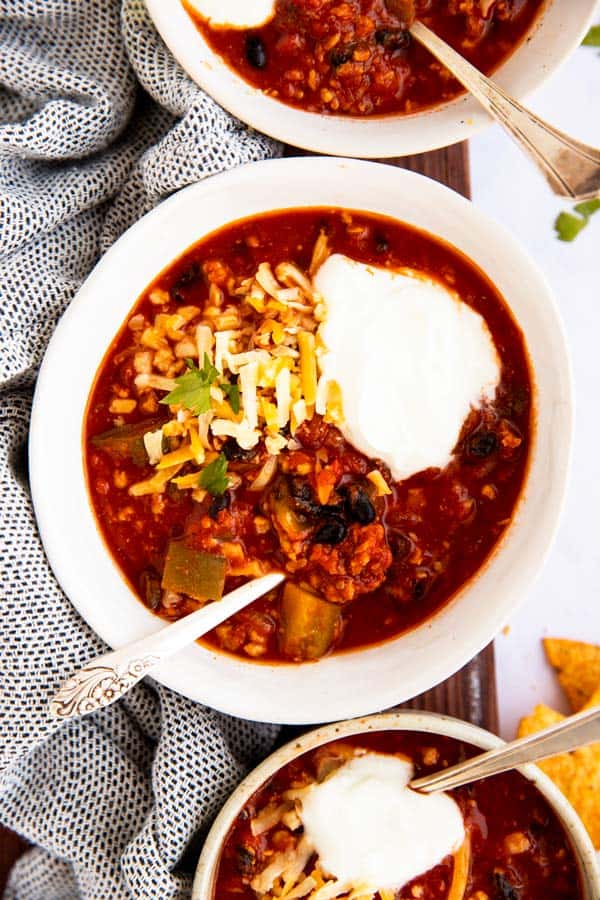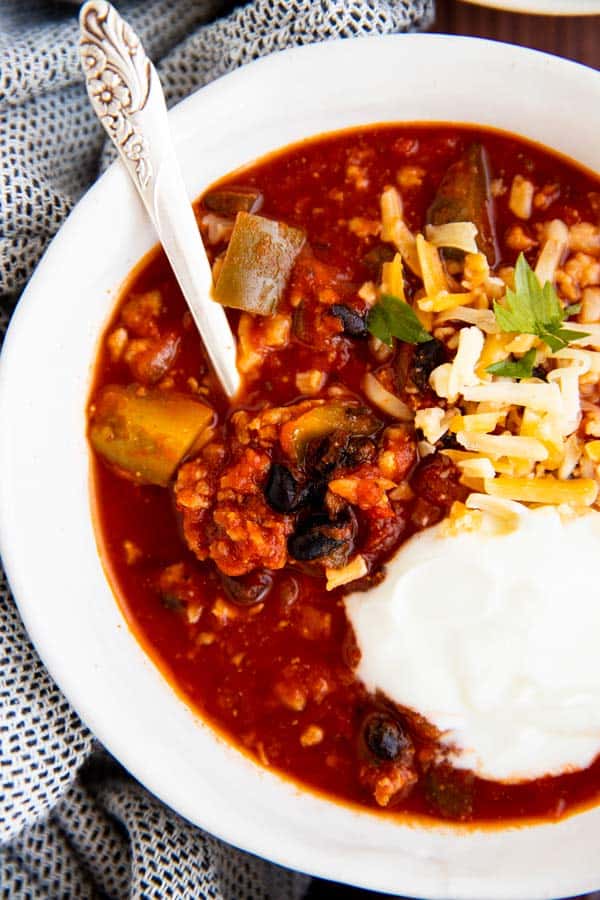 More Recipes You'll Love: