These Oven Fried Chicken Breast recipes are a great twist on an old classic! Baked instead of fried, these recipes are not only lighter, but also a lot easier to make at home!

Crispy Oven Fried Chicken
Everyone will love this crispy oven fried chicken recipe – it's so simple to make but so full of flavor! Serve it with the sides of your choice for a new family-favorite dinner!
get the recipe →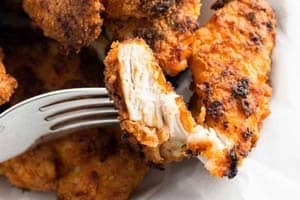 Truly Crispy Buttermilk Oven Fried Chicken
If you love crispy fried chicken, crunchy on the outside and juicy on the inside – this is the real deal right here. With a coating that actually sticks to the chicken. One that gets truly crispy in the oven. And the best part? None of the greasy stovetop cleaning.
get the recipe →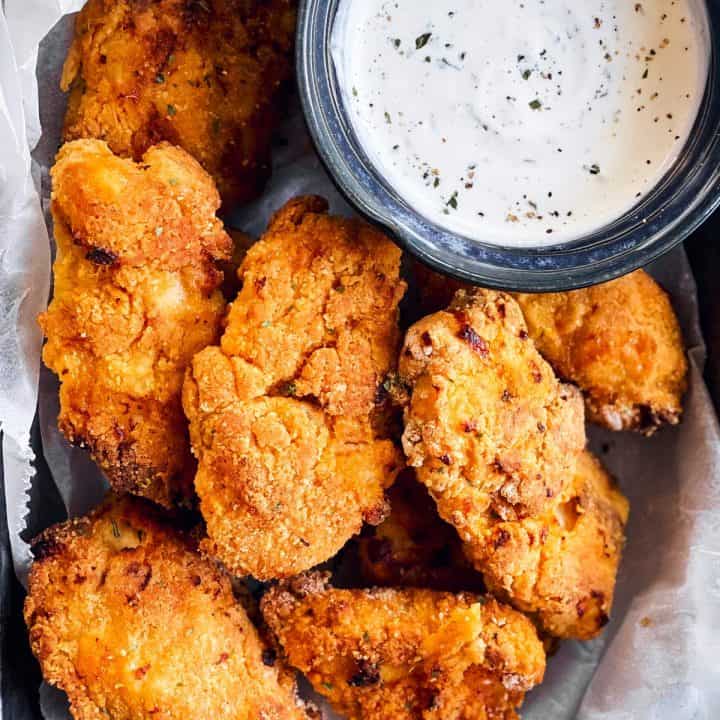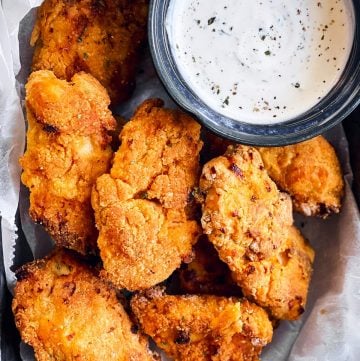 Oven Fried Coconut Chicken
Make this Oven Fried Coconut Chicken for dinner tonight – everybody is going to love it!
get the recipe →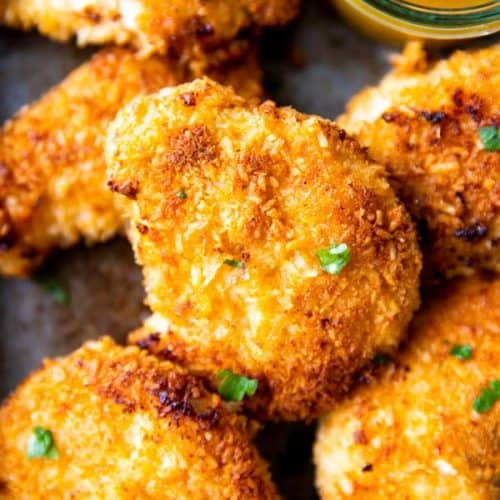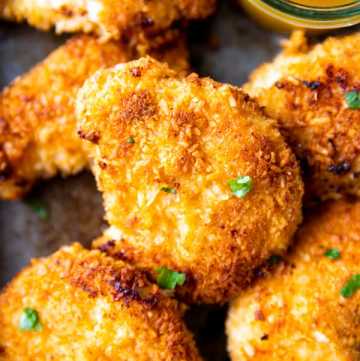 Cornmeal Oven Fried Chicken
This Cornmeal Oven Fried Chicken gets SO crispy, all without deep frying! The ultimate comfort food made healthier.
get the recipe →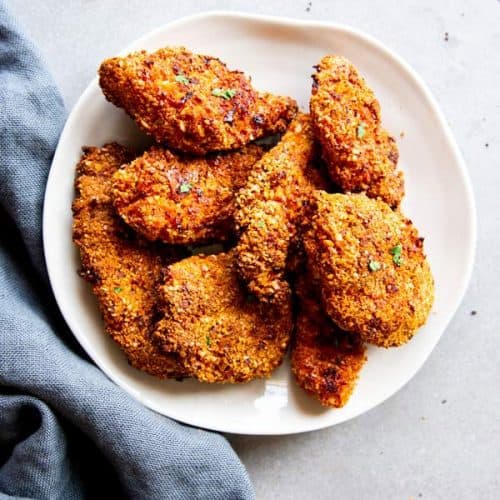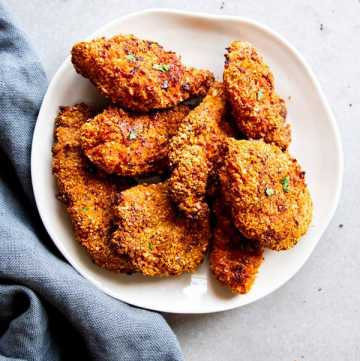 Garlic Parmesan Crispy Oven Fried Chicken
This is the BEST Garlic Parmesan Oven Fried Chicken recipe! Full of flavor and the crispy coating actually sticks to the chicken – try it for yourself tonight.
get the recipe →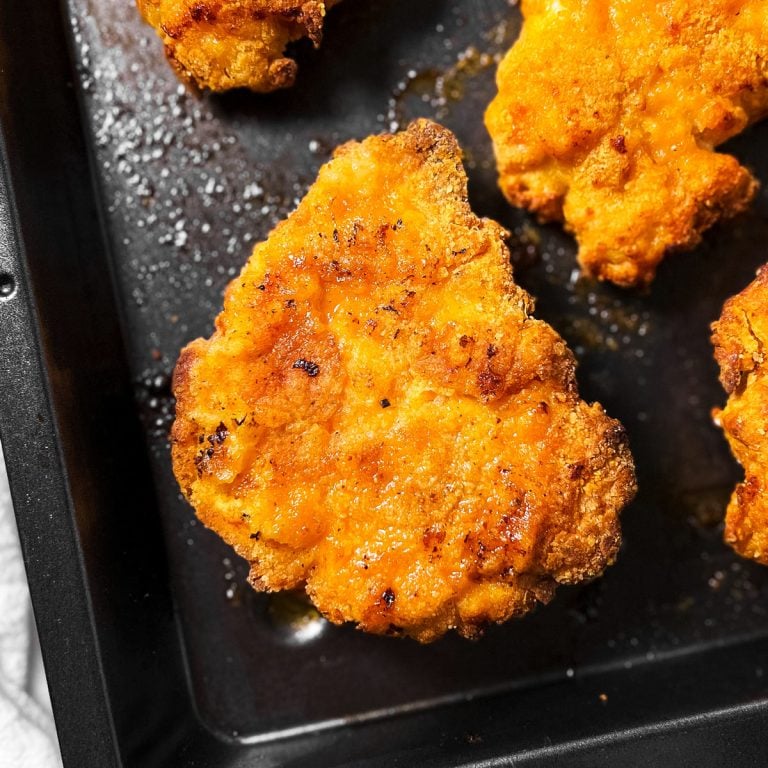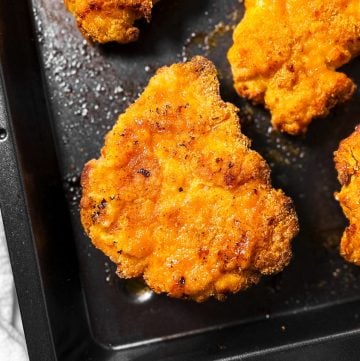 Healthy Baked Chicken Nuggets
I love making kid favorites like baked chicken nuggets at home. I know what the ingredients are, the kids get to help in the kitchen – and it usually tastes better than getting take out or buying frozen, too! Crispy breaded chicken pieces like these homemade chicken nuggets are a huge favorite with my kids – sometimes I switch it up and make Crispy Oven Fried Chicken, but they love it all!
If your kids enjoy fast food, surprise them with this homemade baked chicken nuggets recipe! You'll get some big smiles around the table for sure. I serve these with my homemade ranch dip and with ketchup, because a nugget without a dip is only half the fun.
get the recipe →