Ground beef is so versatile, budget-friendly and great for family meals. These easy dinner recipes with ground beef are the perfect dinner ideas for busy weeknights! From casseroles to slow cooker dishes, meatloaf and meatballs, we've got something for everyone to enjoy!

Pumpkin Crumb Muffins
Prep: 15mins | Cook: 20mins | Total: 35mins

These Pumpkin Crumb Muffins are easy to make and turn out perfectly delicious. The crumb topping makes these extra special!
get the recipe →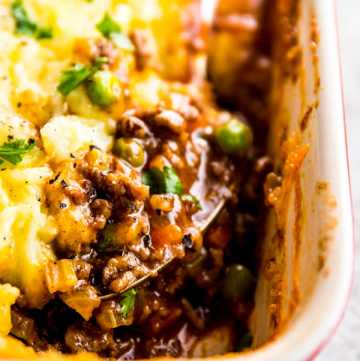 Instant Pot Meatloaf and Mashed Potatoes Dinner
This is one of my favorite instant pot dinners: A full, comforting family meal – all made in one pressure cooker! The meatloaf turns out juicy and tender and goes perfectly with the mashed potatoes and carrots. My kids love it when I make this (and I do, too, because it's SO easy!).
get the recipe →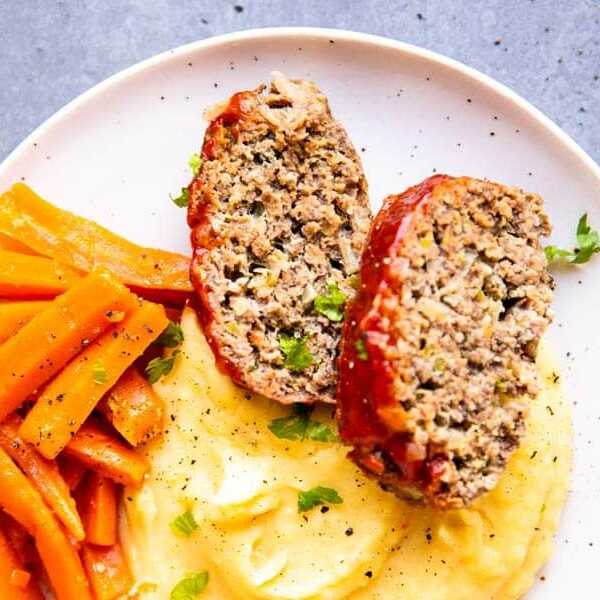 Easy Swedish Meatballs
Easy Swedish Meatballs are homemade meatballs in a rich brown gravy sauce. They're simple to make and taste delicious – try them for dinner with mashed potatoes or egg noodles tonight!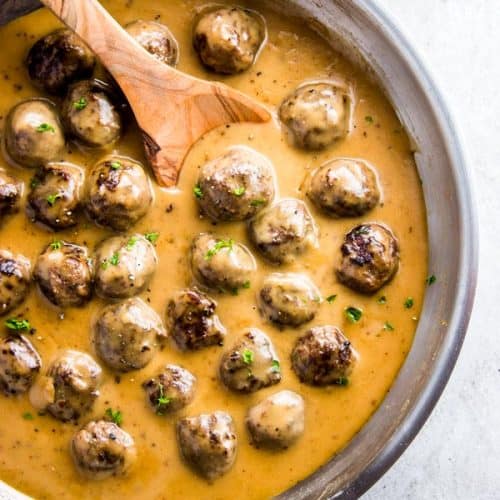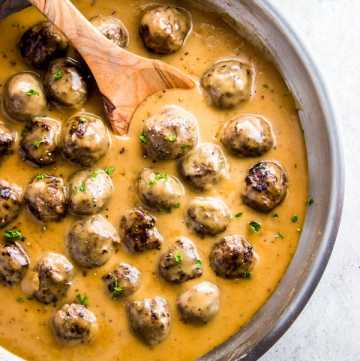 Homemade Salisbury Steak
Homemade Salisbury Steak is an easy comfort food dinner! Made with homemade ground beef steaks and covered in the best mushroom gravy, this is a hearty meal the whole family will love.
get the recipe →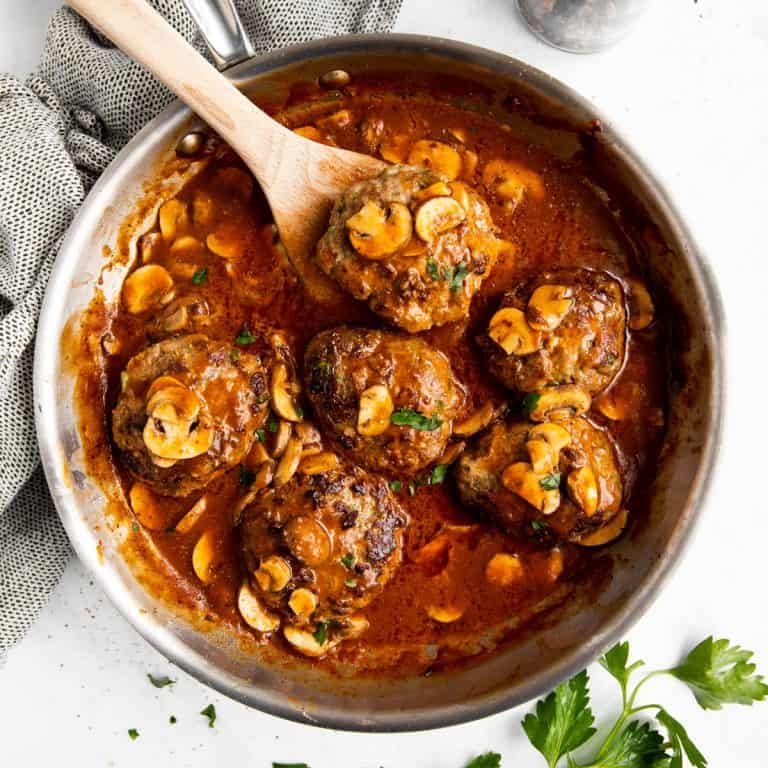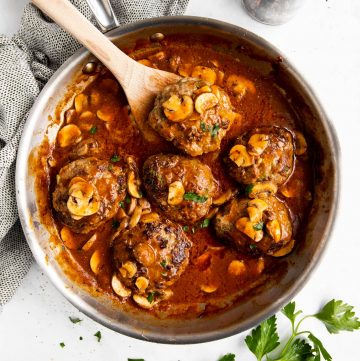 Mozzarella Stuffed Bacon Wrapped Meatloaf
I don't know about you, but a homemade meatloaf stuffed with mozzarella cheese and wrapped in bacon… Sounds pretty legendary! It may not score big on pretty looks but it sure delivers the most amazing flavors you could hope for. Instead of using ketchup on it, I smother it in BBQ sauce because you know what, it's just better that way. I adapted this from The Pioneer Woman, because if there ever was a lady who knows her comfort food, it would most definitely be her.
get the recipe →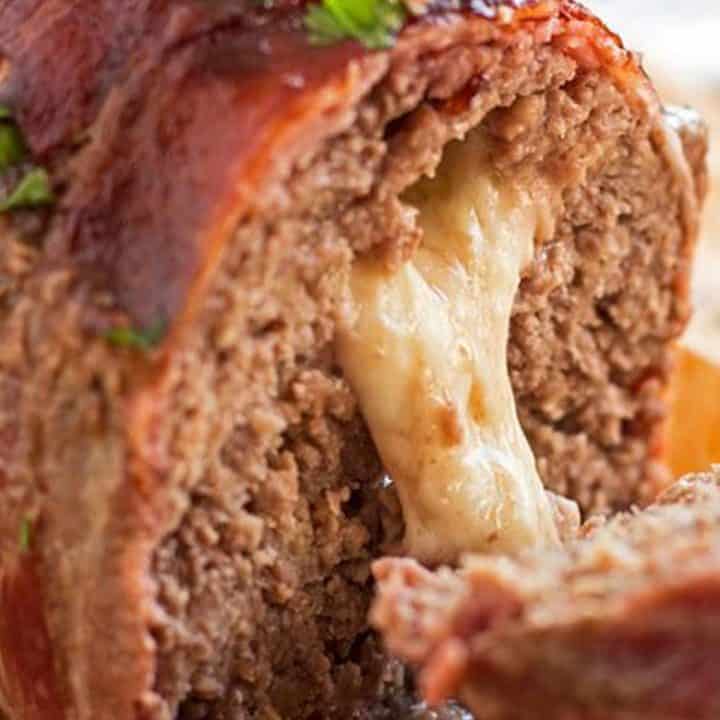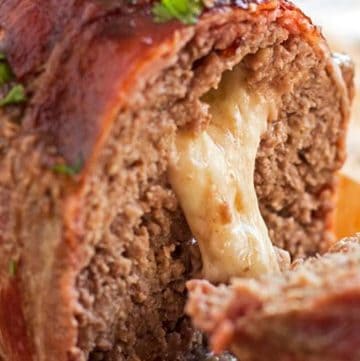 One Pot Rigatoni Bolognese
Make dinner time quick and easy with this One Pot Rigatoni Bolognese! Everything cooks in one pot – even the pasta cooks right in the sauce.
get the recipe →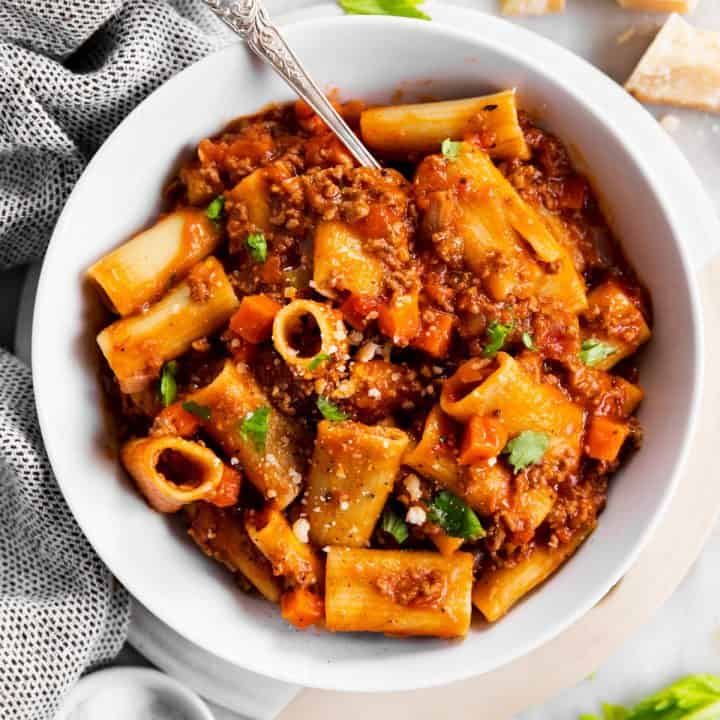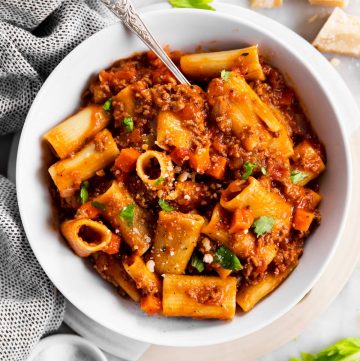 Mexican Beef and Rice Skillet
This simple beef and rice recipe is easy, convenient, low on the dishes and absolutely tasty!
get the recipe →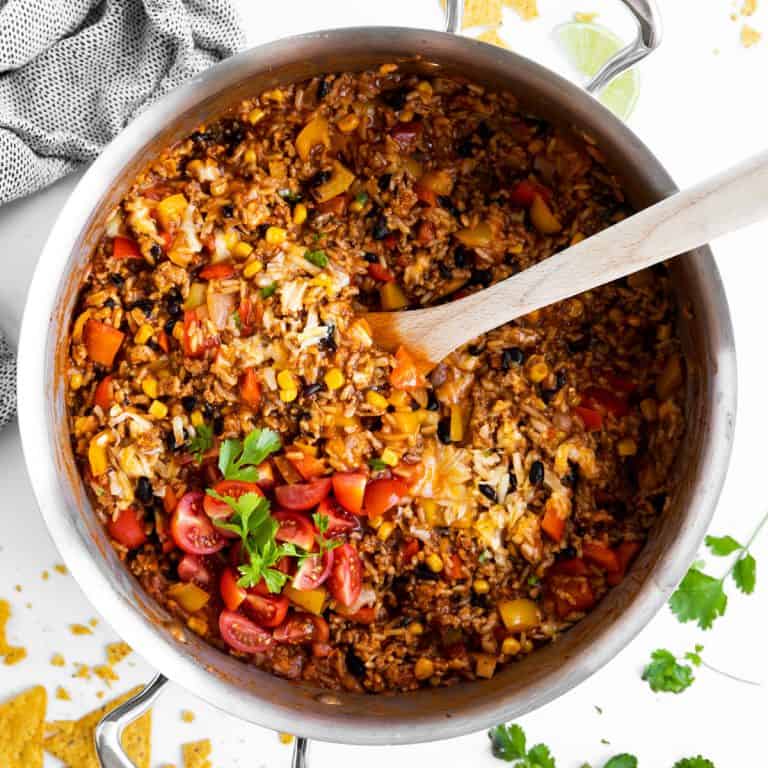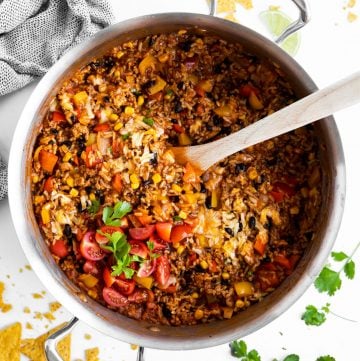 One Skillet Lasagna
One Skillet Lasagna is one of the easiest dinner recipes you can make on a weeknight. Cooked in one single skillet for easier clean up, you get all the lasagna flavors without the hassle!
get the recipe →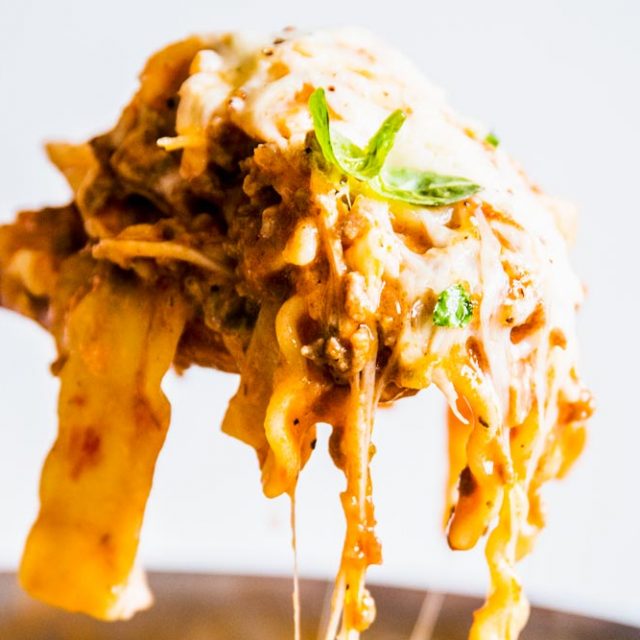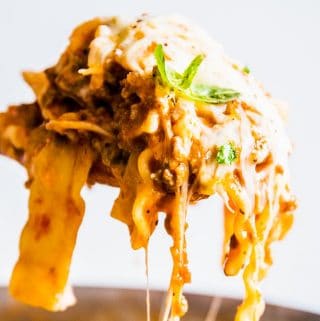 Easy Italian Meatballs
This is my recipe for Italian Meatballs, completely homemade from scratch – easy with simple ingredients, and delicious to boot!
get the recipe →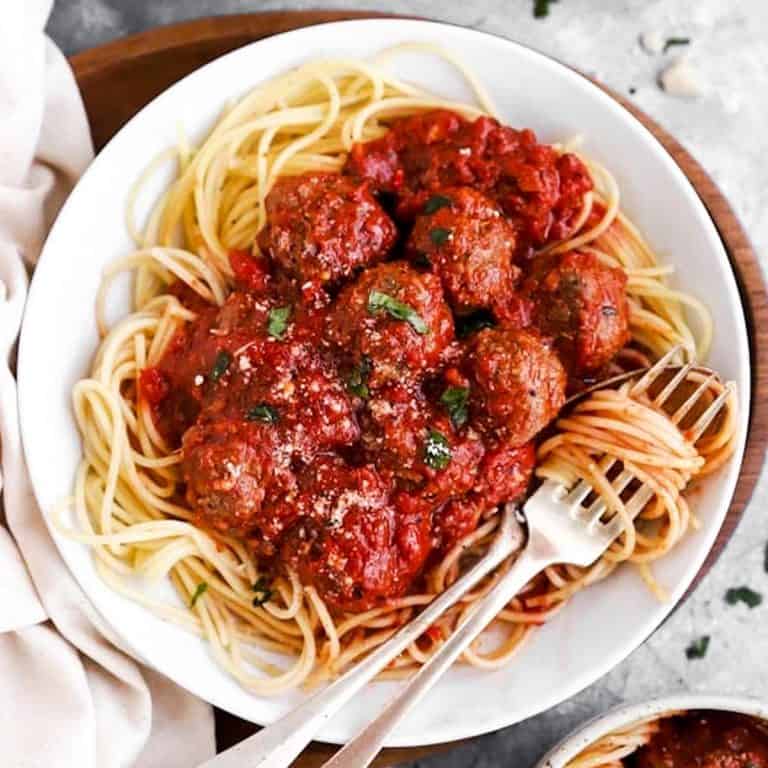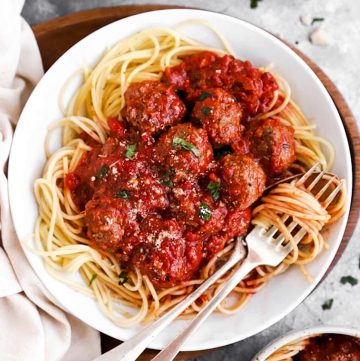 Instant Pot Sloppy Joes
These Instant Pot Sloppy Joes are an incredibly easy family dinner that cooks mostly hands-off. Serve in your favorite buns for the ultimate busy weeknight meal!
get the recipe →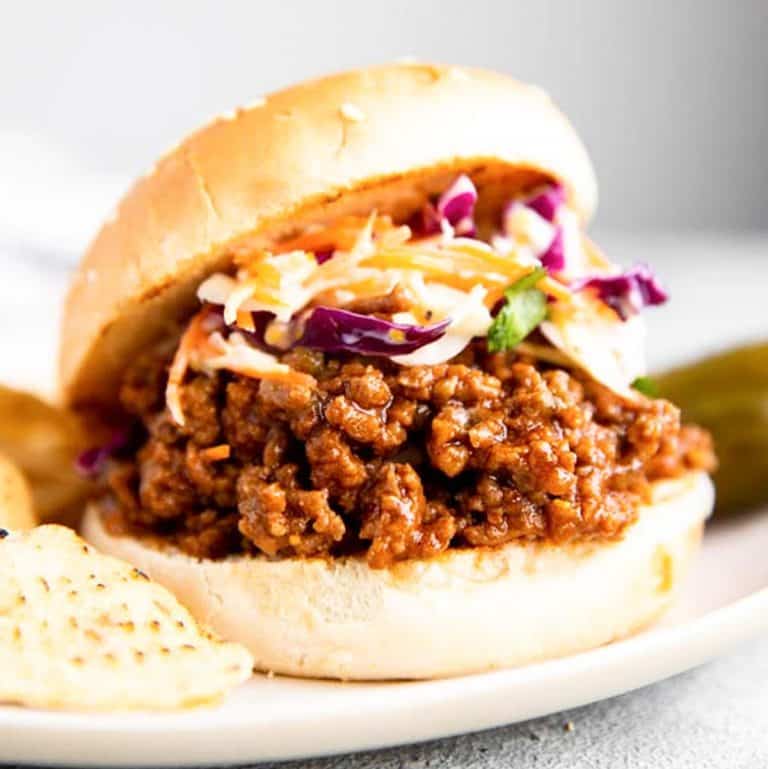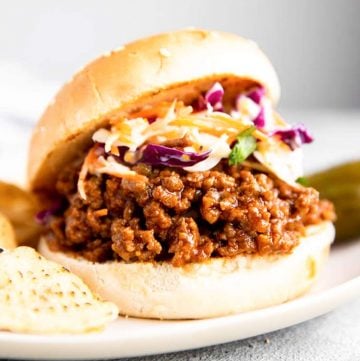 Instant Pot "Baked" Ziti
This weeknight-friendly baked ziti shortcut version comes together in no time at all, and tastes just as good as the classic casserole.
get the recipe →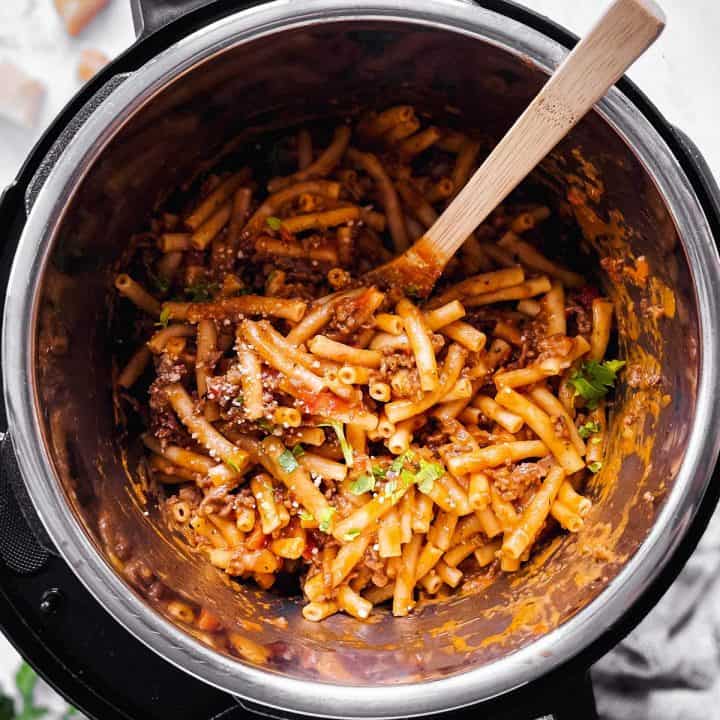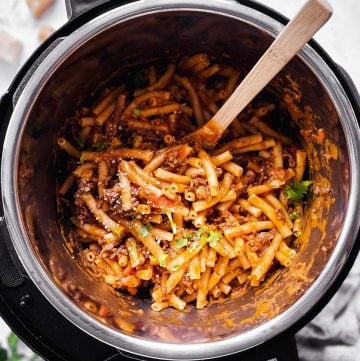 One Pot Cheesy Taco Pasta
Make dinner easy tonight with this One Pot Cheesy Taco Pasta! It comes together in a single pot (even the pasta cooks right in the sauce) for super speedy cleanup.
get the recipe →