Crockpot Apple Cobbler is an easy and delicious dessert for cozy fall and winter nights. Serve it with a scoop of vanilla ice cream and cozy up!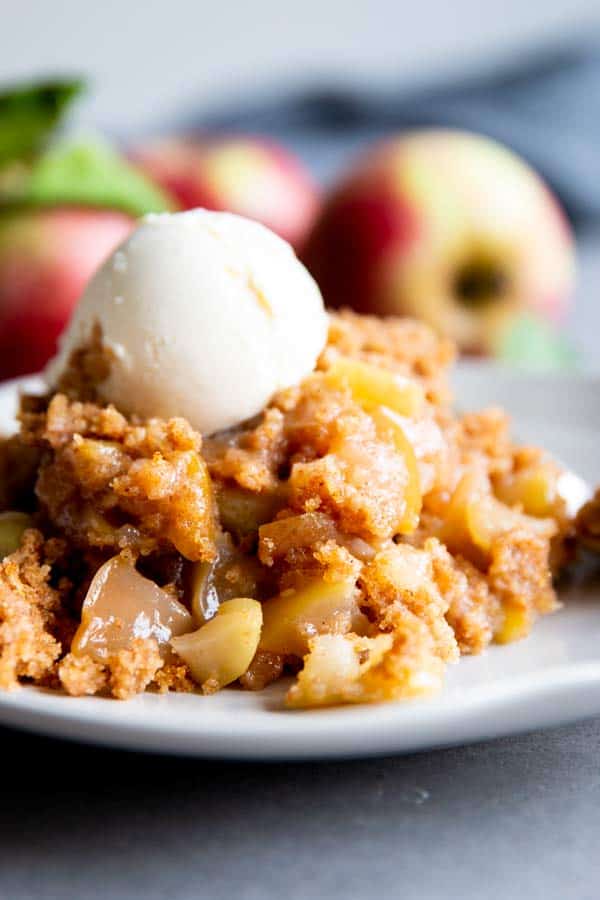 I don't know about you, but I'm all about the cobblers. And the crisps. And the crumbles.
I just adore a good apple crisp once we get to those beautiful golden autumn days.
And applesauce bread. Apple bars. All things apple.
Anyways, I thought it's finally time to make apple cobbler, too.
Cobblers are definitely one of my all-time first choice desserts. And I LOVE them made in the slow cooker!
See my slow cooker berry cobbler, if you need proof 😉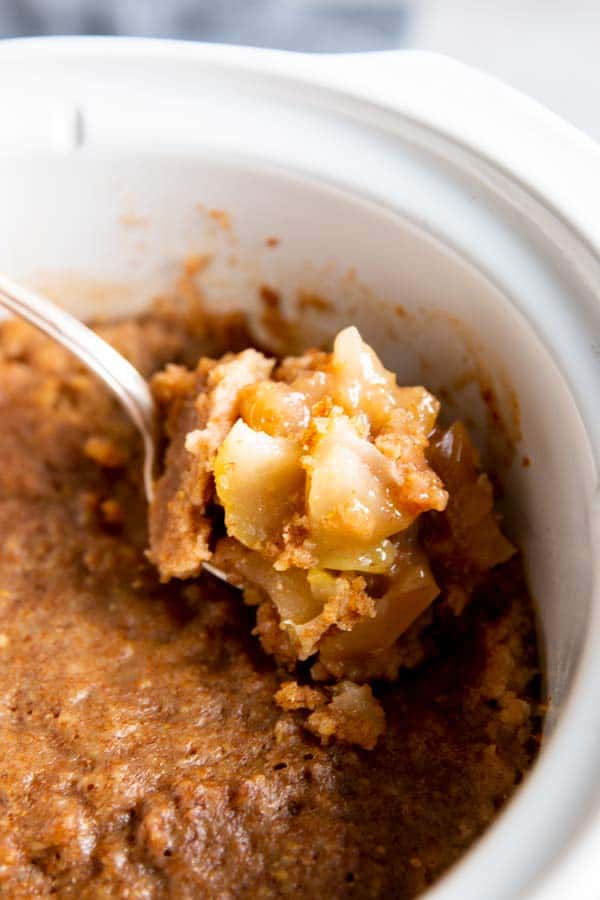 Anyways, that's the short and immensely uninteresting backstory of how this crockpot apple cobbler was born.
This is almost not a recipe, because it's SO easy to put together.
And it's even better to eat claims my family, who polishes off a batch in 10 minutes or less.
It's also a super customizable recipe – you can use whole wheat or white flour, honey or sugar to sweeten and pretty much any fruit you like.
Sometimes I add a pear and some cranberries to the filling of this apple cobbler, and it tastes so good!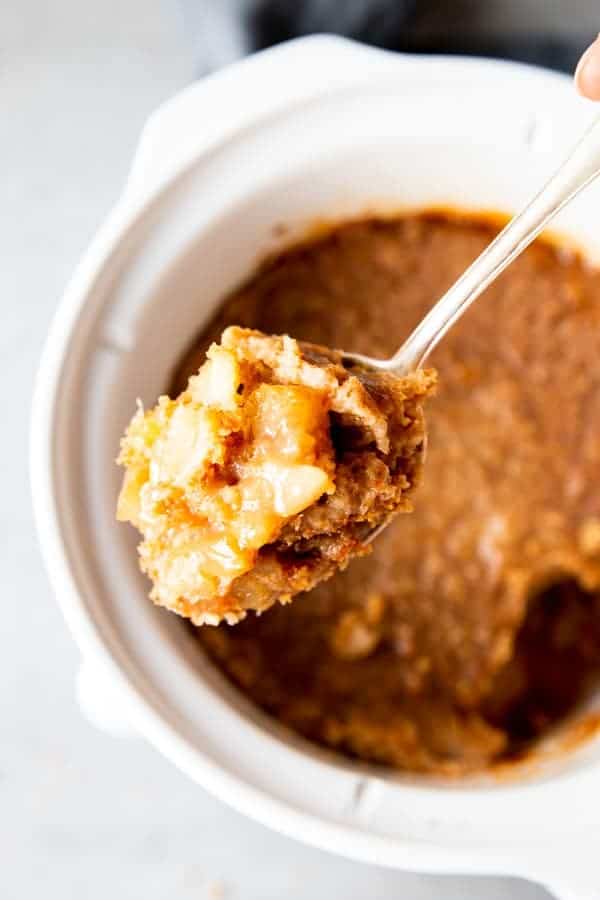 My best tips to make this apple cobbler absolutely foolproof:
Stir the apples and sugar for the filling together right in the crock.
No need to dirty another bowl!
If you like a thicker cobbler filling, you can add a teaspoon or two of cornstarch to the apples.
Make sure you give the biscuit topping a few minutes to rest before adding it to the crock, or it will be too lose and not bake up as nicely.
Adjust the sugar to your taste and to your fruit.
Tart apples need a little more sugar than sweet ones, and raging sweet teeth prefer a more sugary dessert, too 😉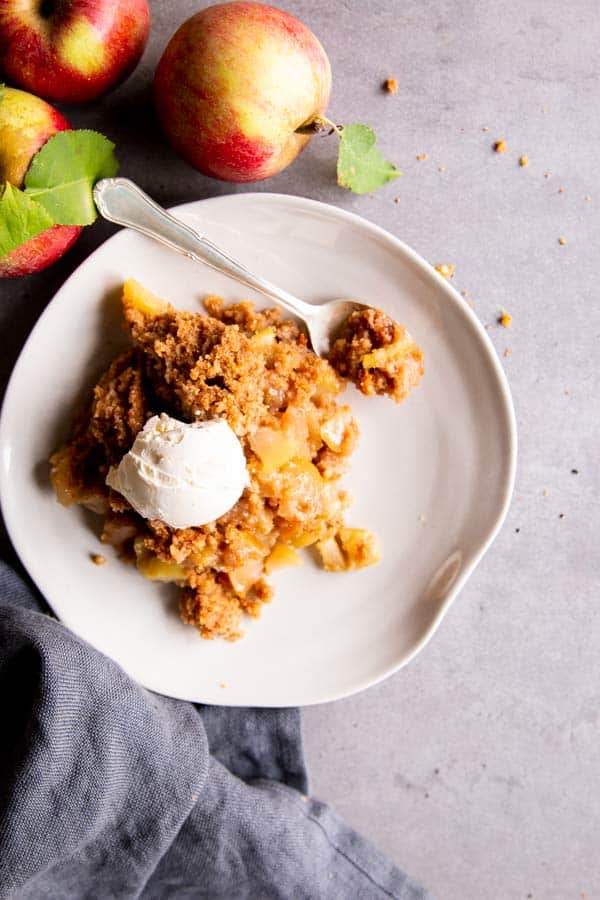 Anyways, you don't need a mix or canned pie filling or ready-made biscuits to make a super easy apple cobbler!
This is really almost as easy as a dump cake (oh, how I despise that term, but I don't think it has another name… Maybe we should just rename it Dolores?).
You crumble the butter and dry ingredients together, then stir in the buttermilk.
And for the filling you chop some apples and stir them with a bit of spice and sugar right in the crock.
Then you just "dump" the biscuit mix all over the apples – almost like making a Dolores, right?! 😉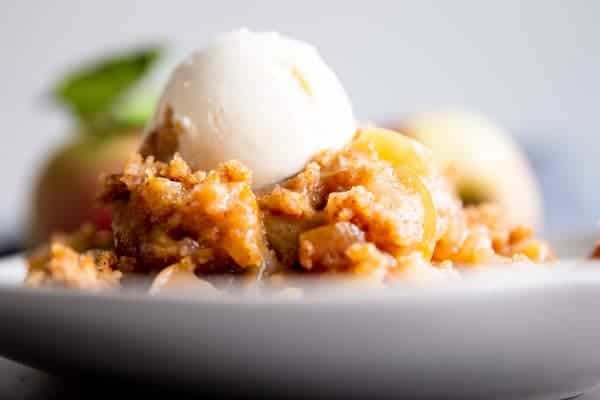 Get the printable recipe here:
This post was first published on Food Fanatic as Crockpot Apple Cobbler Recipe.