A refreshing yet decadent drink, this Strawberry Lime Champagne Cocktail is just about the best thing to serve at your next brunch get-together! It has only three ingredients – super quick and easy to make!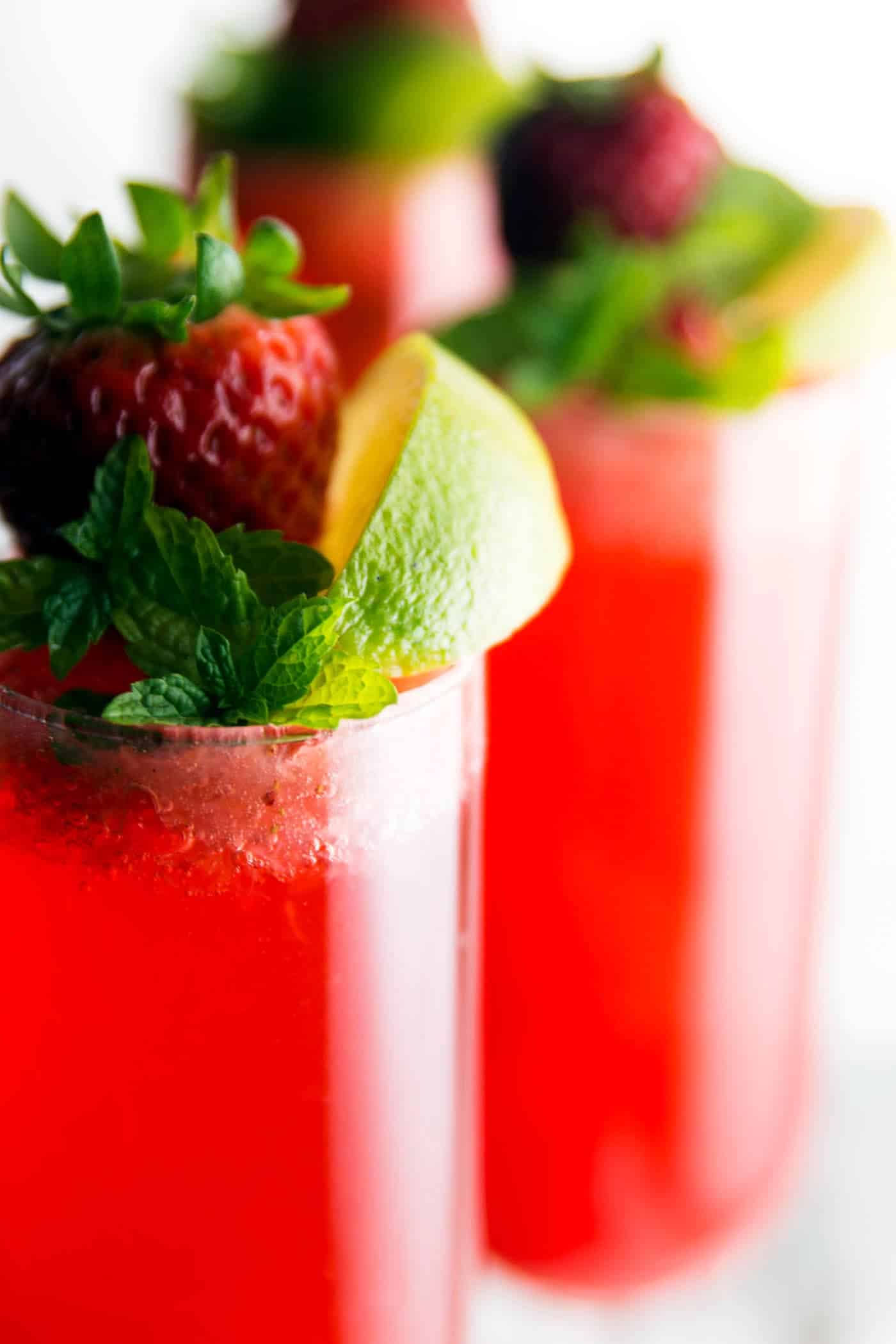 Oh hi friends! It's time for champagne, and lots of it! OK, a glass each but we love to share, right? ♡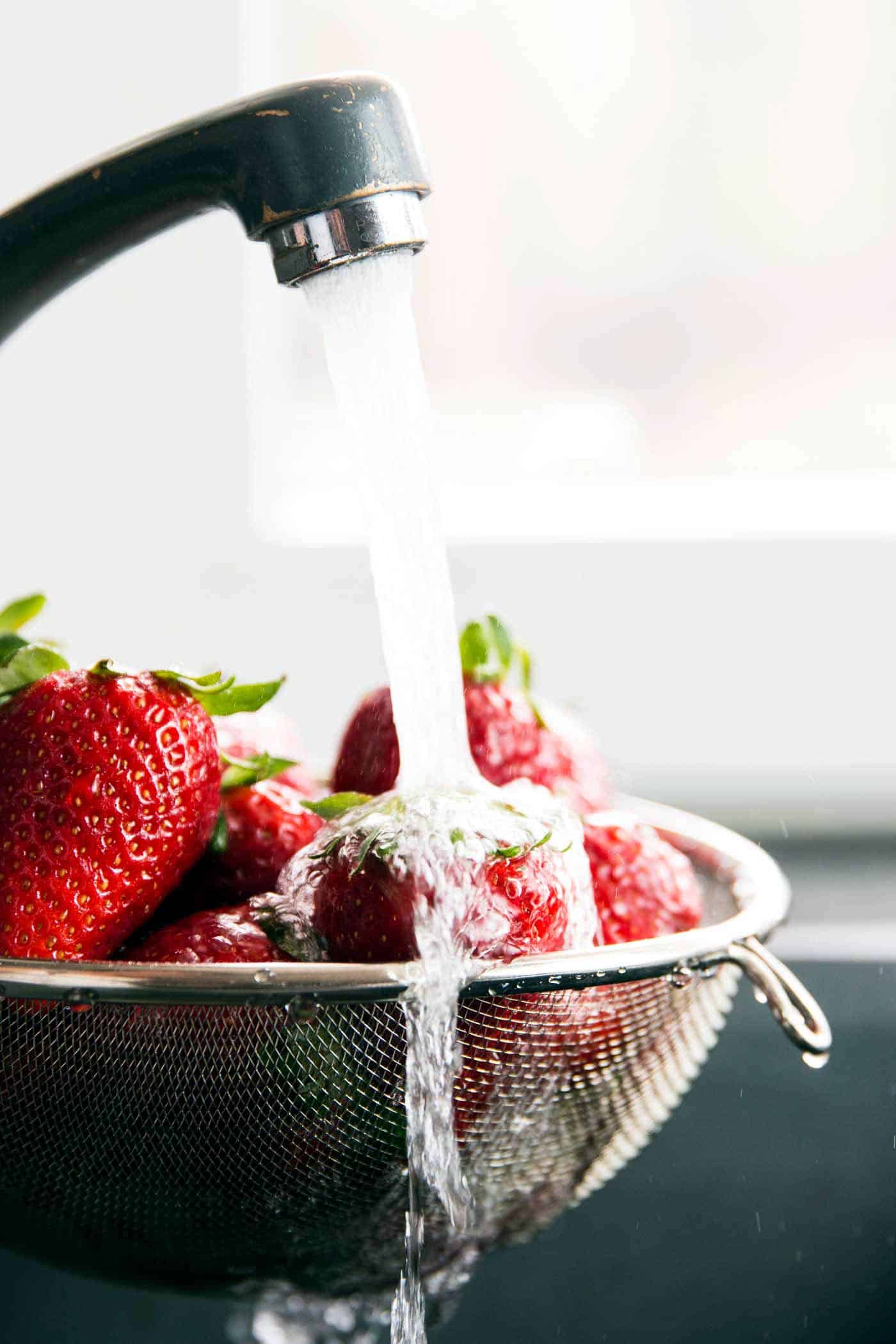 I've been wanting to share a champagne cocktail for like, ever!
But I've always battled with myself – is it too fancy?
I can drive (read: make Bran drive) to France and pick up a pretty decent bottle of champagne for not a lot of money.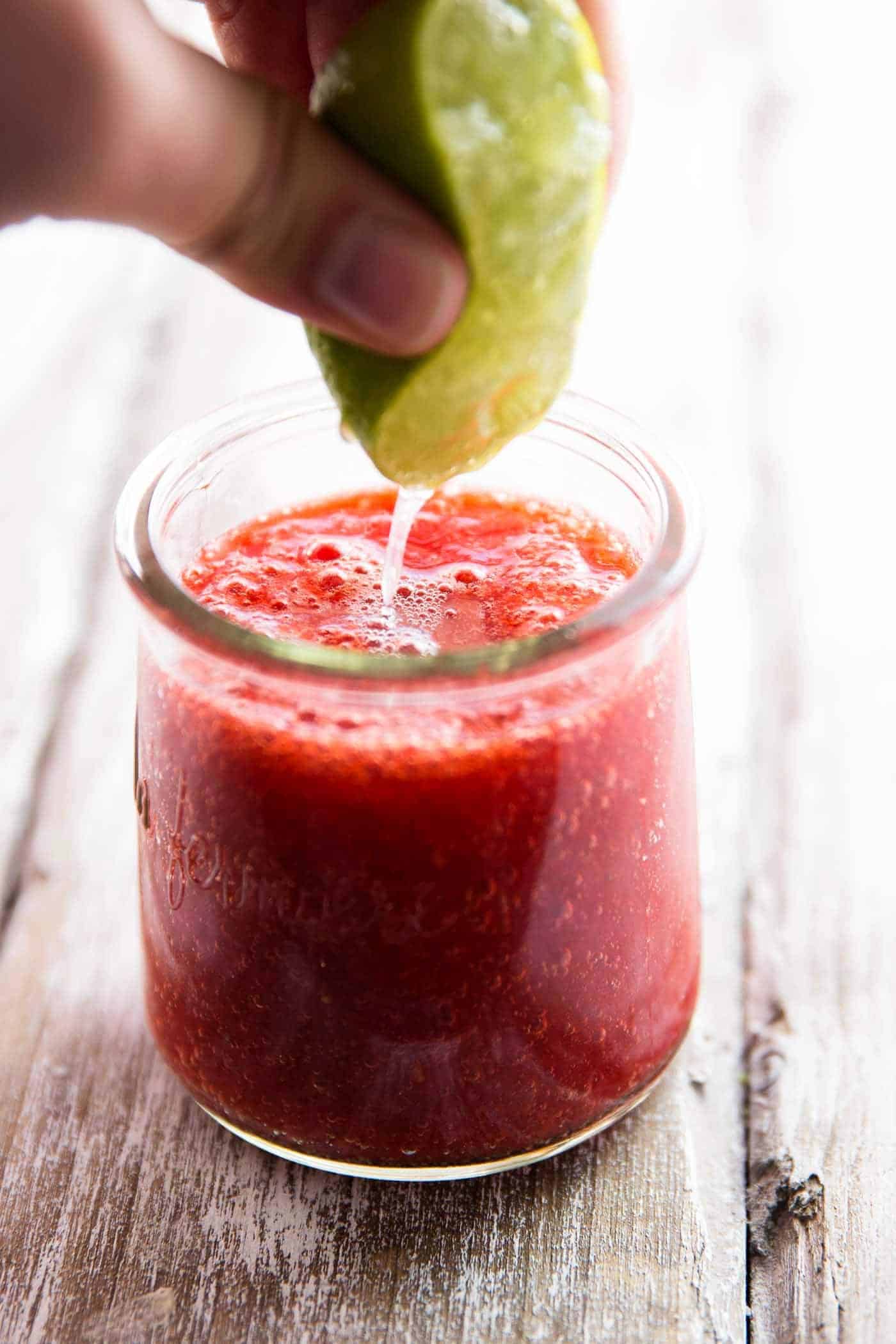 But the beauty of this is that you can make it with ANY sparkling pink wine and if you're feeling super rebellious you can even use a white one.
I promise I will only pout for a little while.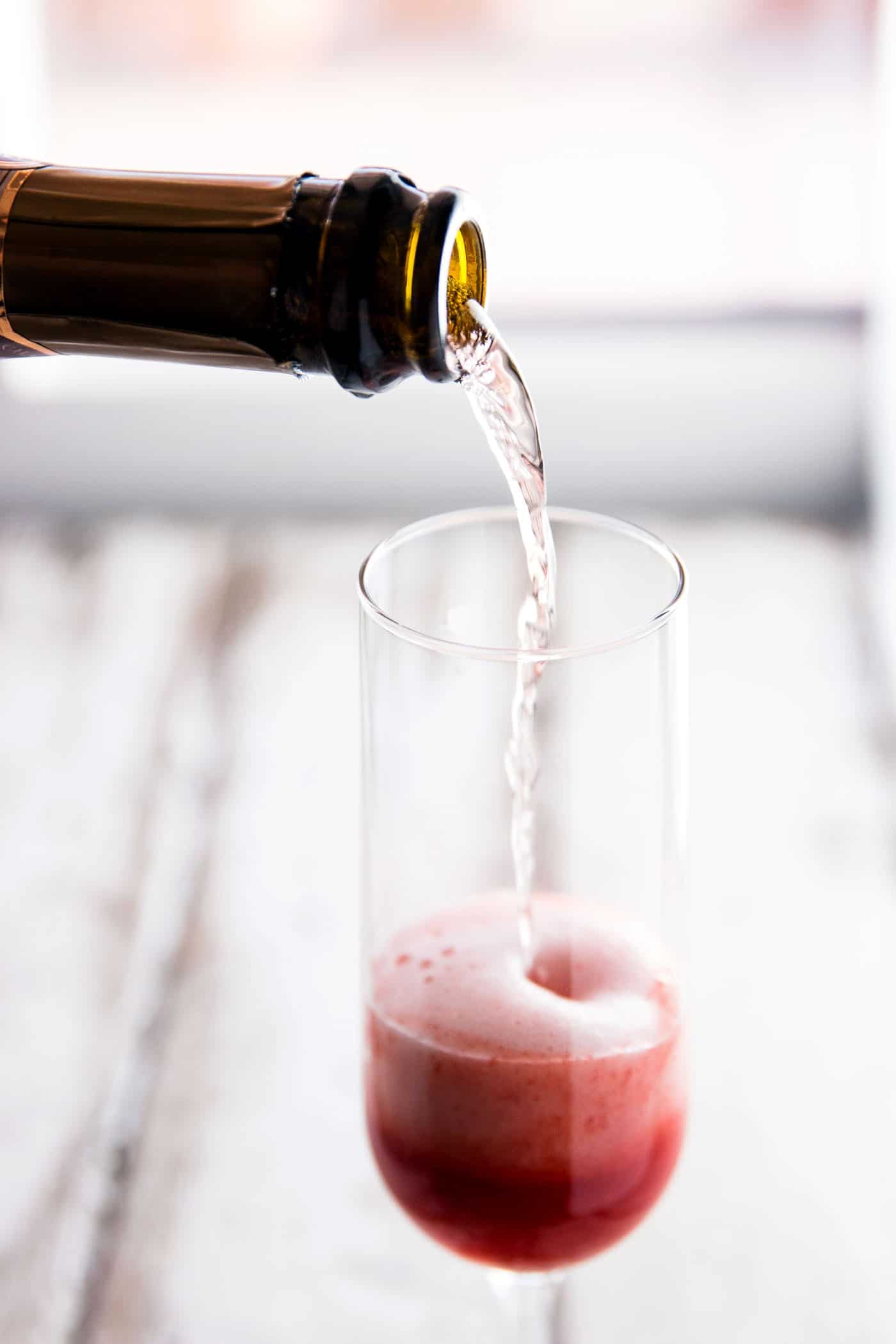 Now let's get a bit personal for a minute.
I think I have hinted at my small obsessive compulsive habit a few times here on the blog now and the time has come to get rid of some quirks once and for all.
I think I could even make this into a campaign
"Do you suffer from having to sort your baby's plastic spoons by color? Is it impossible for you to have a fork out of place in the drawer? Is it absolutely necessary for your well-being to drink all the pink champagne in strawberry lime champagne cocktails?"
OK I made that last one up but GUYS!!!! Our cutlery drawer is totally out of order and I'm so fine with it.
Victory.
(This makes me sound so lame, please don't goooo! I promise I'm otherwise pretty cool to hang out read-out? blog-out? with!)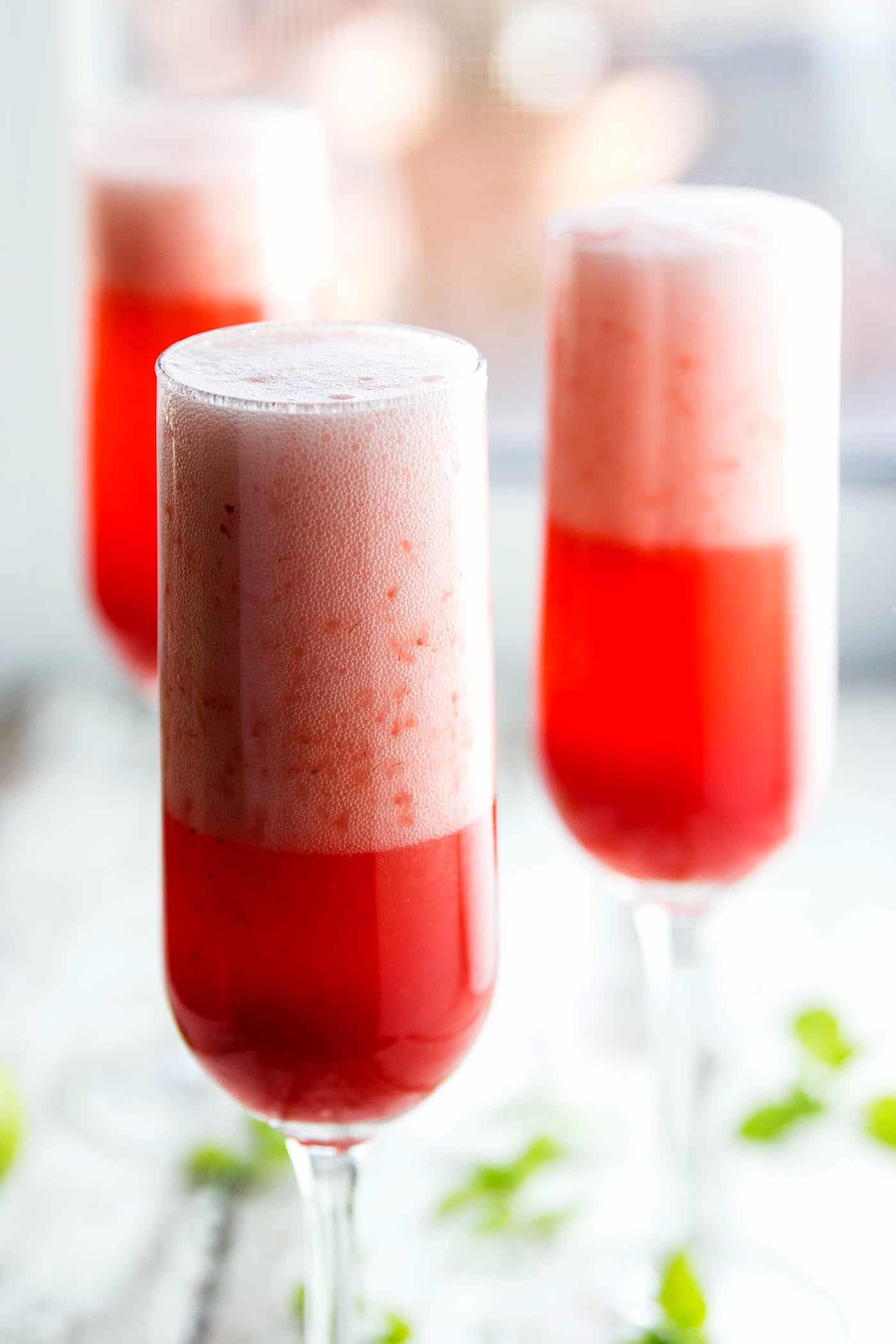 So let's celebrate that humoooongous victory of mine with these nice strawberry lime champagne cocktails.
And uhm, just for the record: I did NOT alter the color of this drink in post-processing. And there's no food coloring involved either. It's just the uber-awesomeness of fresh strawberry purée paired with a bit of lime juice.
Now please excuse me, I need to go NOT reorder the spoons in the drawer. I better get myself a glass of champagne…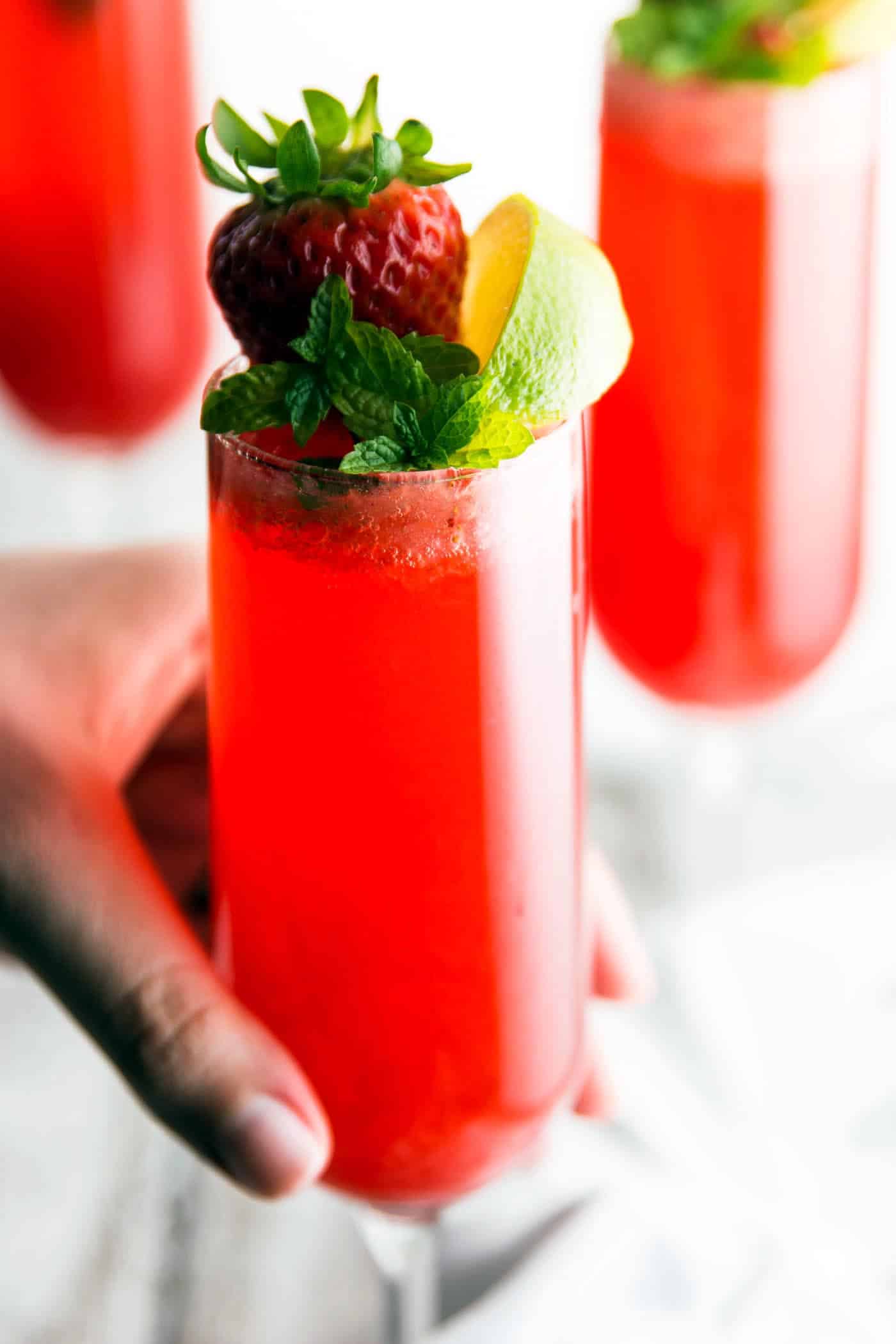 Printable recipe
Printable Recipe Card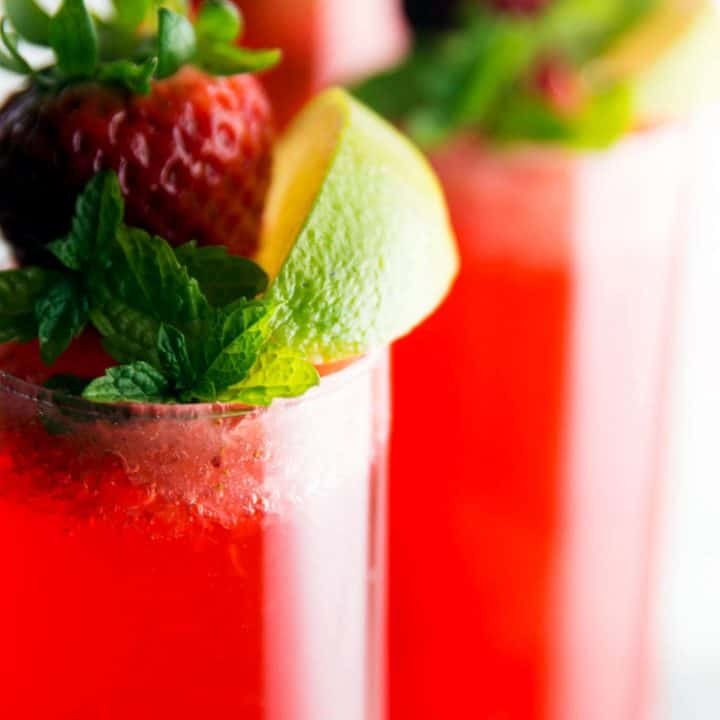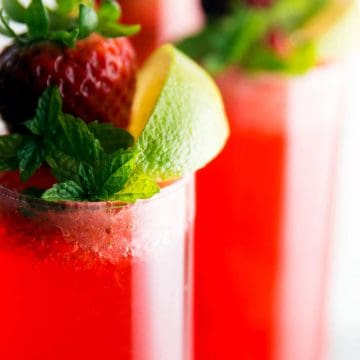 Strawberry Lime Champagne Cocktail
A refreshing yet decadent drink, this Strawberry Lime Champagne Cocktail is just about the best thing to serve at your next brunch get-together!
made it? tap the stars to add your rating!
Ingredients
3

tablespoons

fresh strawberry purée

yield from about 2 large berries

½

tablespoon

lime juice

½

cup

pink champagne

prosecco or other sparkling wine, well chilled, or regular

strawberries

lime wedges and mint sprigs for garnish (optional)
Instructions
Mix the strawberry purée with the lime juice and pour it into a champagne flûte. Carefully top with the champagne and garnish before serving immediately.
Want to save this recipe?
Create an account for free to start your personal recipe box. Save any recipe by tapping the heart in the bottom right corner.
Join Now
Notes
I wrote down the ingredients per glas so you can better estimate how much you need for both smaller and larger parties.
It's possible to make the strawberry purée a few hours in advance. Just add the lime juice, cover and refrigerate. The acid will preserve it for a while.
If you're strawberries are not sweet enough, add about ½ teaspoon of sugar per glas to the purée.
Nutrition
Serving:
1
serving
Calories:
74
kcal
Nutrition is an estimate.
More recipe information