This Bacon Wrapped Meatloaf is pure comfort food! This classic dinner recipe gets upgraded with yummy flavors and a bacon wrapping – the best way to serve this traditional family meal!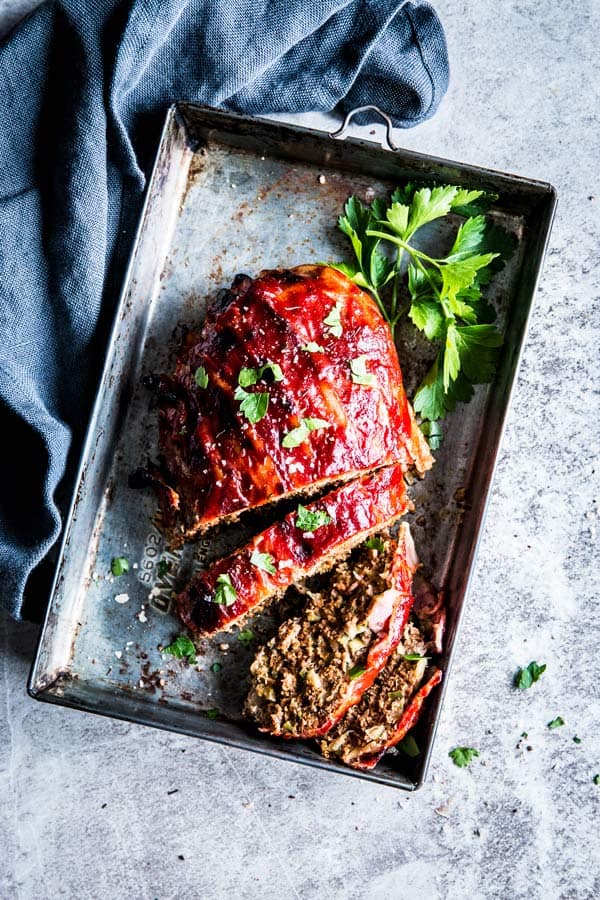 I have never admitted this publicly, but meatloaf has kind of become one of my favorite hearty, comforting dinners for the fall and winter season.
I used to despise it, ever since my Bacon Wrapped, Mozzarella Stuffed Meatloaf got so popular on the blog – it was just kind of… Too much meatloaf, ha!
But then I slowly started easing back into it with a Greek Turkey Zucchini Meatloaf.
And BBQ Turkey Meatloaf.
And all of a sudden I was stocking my freezer with meatloaf after meatloaf, loving on it all in secret.
Bottom line: Consider this my open confession. I love meatloaf. Meatloaf is awesome. Seriously. Meatloaf is the best.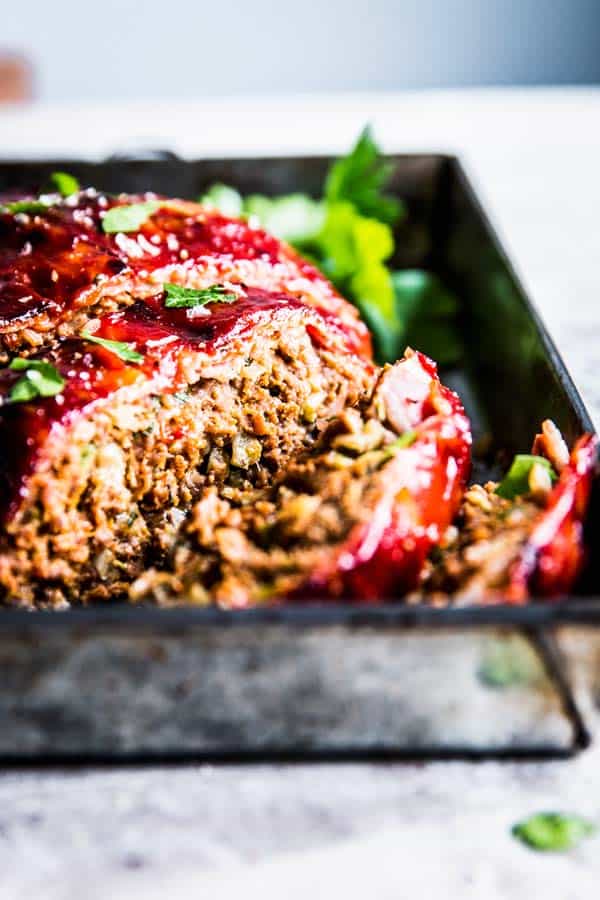 How do you make the best meatloaf? My Tips to Make it EASY and perfect!
Making a really good meatloaf is not too hard, as long as you know a few tips.
In short, these are my best tips to make the best, awesomest, most delicious bacon wrapped meatloaf: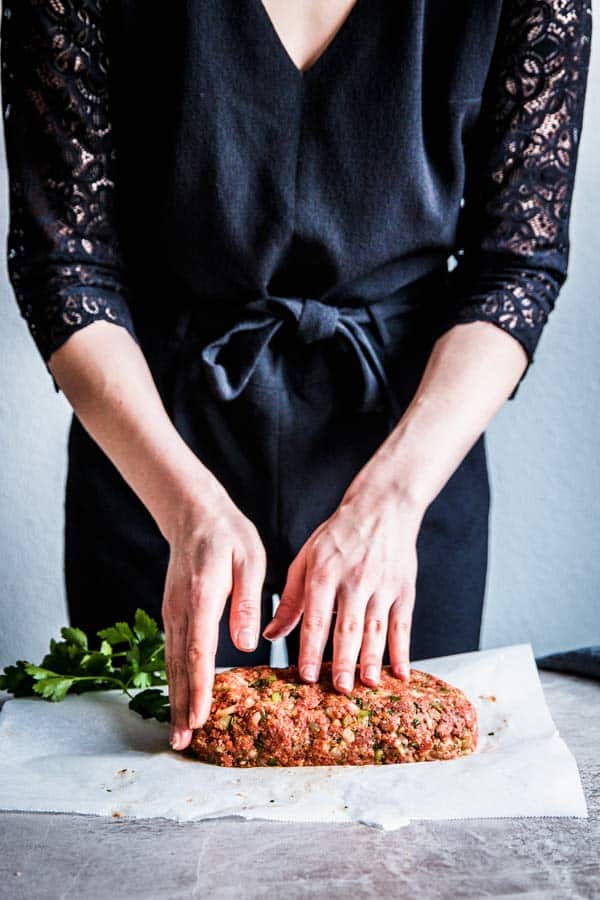 1 – Dice the vegetables as small as you can
There's onion, celery, carrot AND green peppers in this meatloaf. But nobody likes having huge chunks of onion in their meatloaf!
Also, leaving large chunks of vegetables in your meatloaf will make it harder for the loaf to stick together, so it's more likely to fall apart.
I chop the veggies for this meatloaf recipe as small as I can, sometimes I even pulse them in my food processor if I'm feeling lazy!
2 – Use your hand mixer
One time I was cooking at a camp for 60 people, and I made meatloaf with part-frozen ground beef. I had to knead by HAND. My hands basically froze off.
That was the moment I vouched to find a better way to make meatloaf (and meatballs, while we're at it).
Now I ALWAYS use my hand mixer with the dough hooks attached to mix up the ground meat, veggies, eggs and breadcrumbs for meatloaf. It's easy, my hands don't get messy, and it's FAST!
3 – Shape the meatloaf really well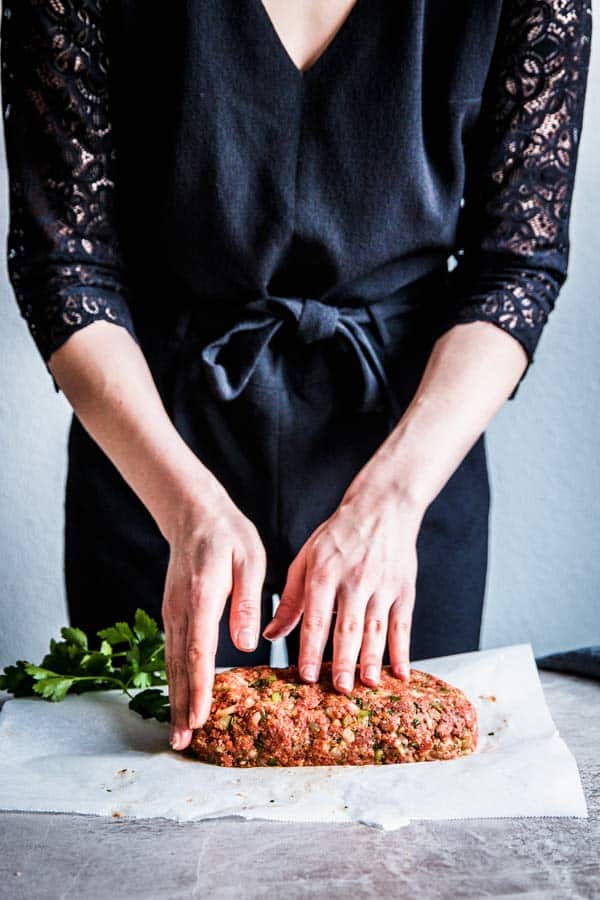 This is the most important part if you want a meatloaf that sticks together, slices well and also FREEZES well.
I usually just dump the meat mix on a lightly oiled sheet pan, gather it all together and push it into a very firm loaf.
It's important that you try to put together a very firm meatloaf without many cracks, and to add the bacon in a single layer, or it will split or crumble.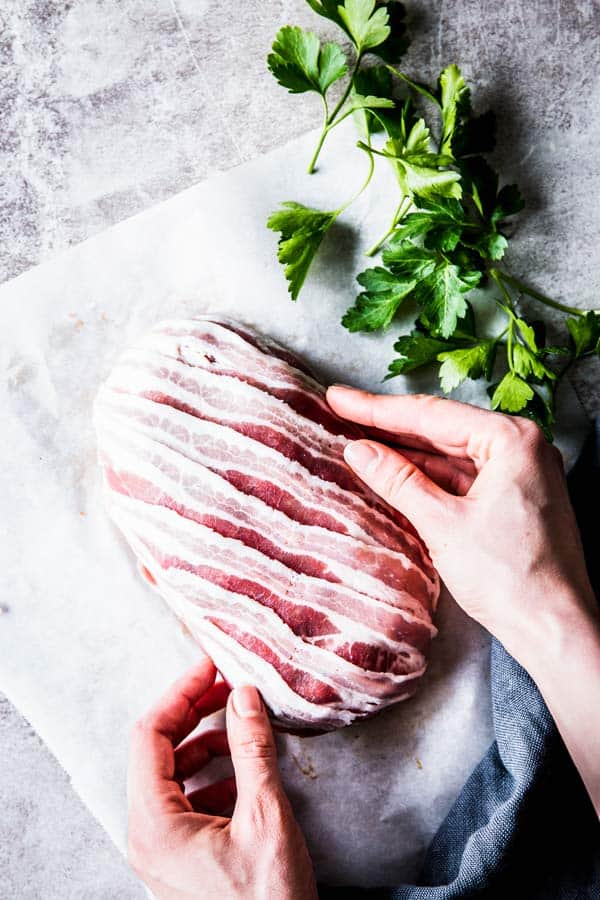 Now on to some FAQs I get asked about meatloaf all the time:
What can you put on top of meatloaf?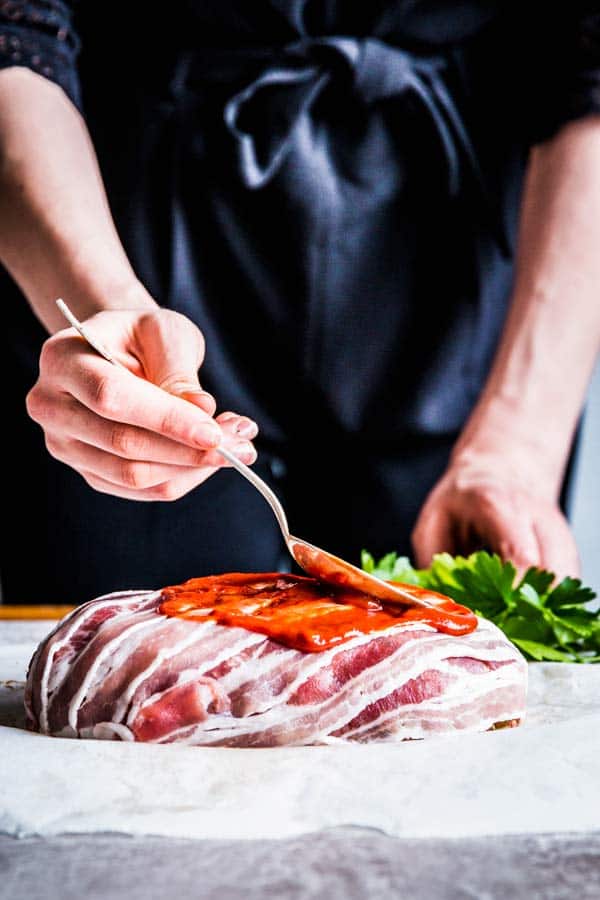 So I know not everyone wants ketchup on their meatloaf But you can definitely use ketchup if that's what you have.
You can also use a bottled BBQ sauce (which is something we sometimes do, too – we buy an all-natural organic one occasionally).
OR you can use the homemade meatloaf sauce I suggest in the recipe below – that's my favorite, actually.
How do you freeze meatloaf?
It's the easiest thing ever to freeze meatloaf. I do it all the time!
A few tips to freeze meatloaf:
Wait for the meatloaf to cool completely before freezing it (otherwise your freezer could heat up too much and affect the other frozen goods in there).
Use a container or bag that is suitable for freezing.
Label the bag or container with the contents, today's date AND the use-by time (the meatloaf is best eaten within 3 months).
Defrost thoroughly before reheating, and make sure the meatloaf is piping hot and steaming all the way through.
What do you eat with meatloaf?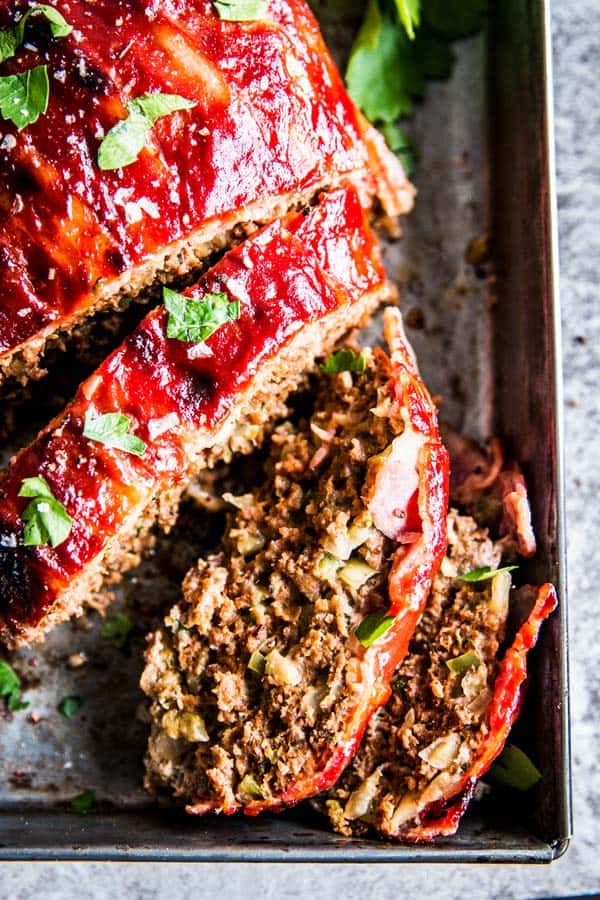 There are so many nice dinners you can put together with meatloaf!
Some of our favorites side dishes for meatloaf:
Grab the printable recipe for Bacon Wrapped Meatloaf here:
Recipe first shared as Bacon Wrapped Meatloaf Recipe on Food Fanatic.