Instant Pot Honey Mustard Pork Chops are an easy dinner recipe that cooks up in a flash. They turn out so tender in the pressure cooker – the best!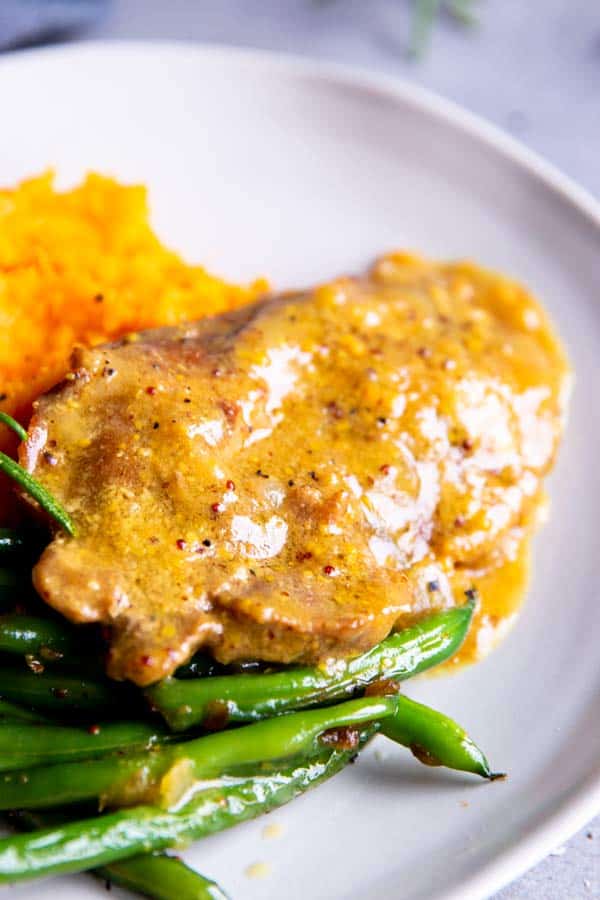 I have to admit, pork chops are one of my favorite cuts of meat.
Not too expensive and super versatile – and I love the taste.
But then I made them in my instant pot.
And I realized I never really knew pork chops before.
They turn out so melt-in-your mouth tender in the instant pot, it's unbelievable. Pair them with a yummy sauce and you have the perfect entrée in just about 30 minutes.
Instant Pot Honey Mustard Pork Chops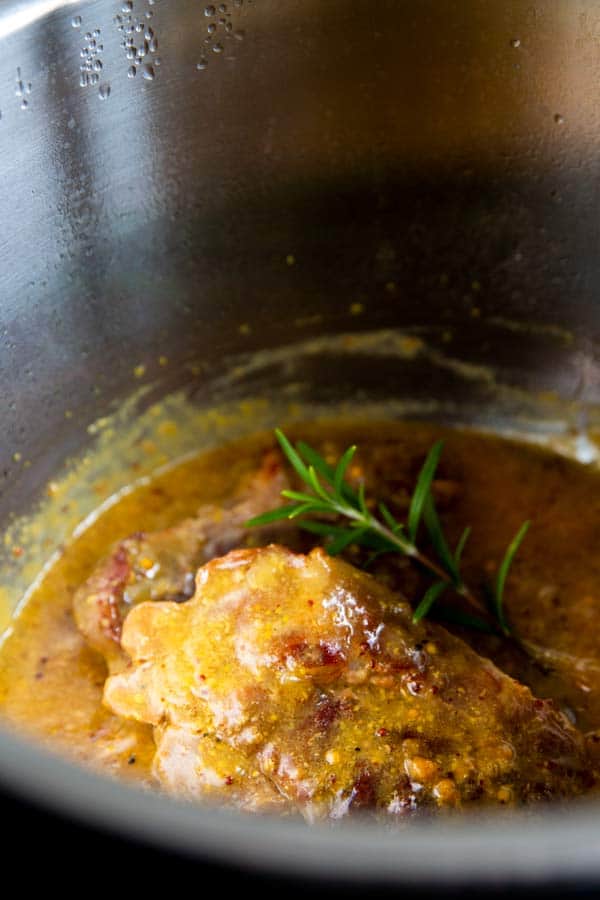 For this recipe, I chose a honey mustard sauce – because both my honey mustard chicken with bacon and my honey mustard salad dressing are wildly popular, so I thought you'd like that on pork chops, too 😉
It's tangy and sweet and all around awesome.
My kids and husband loved this sauce so much, they basically ate it with a spoon right out of the instant pot while I was trying to convince them to eat around the actual table.
What can I say, I live with a bunch of hungry lions food lovers, ha!
My best tips to make these instant pot pork chops: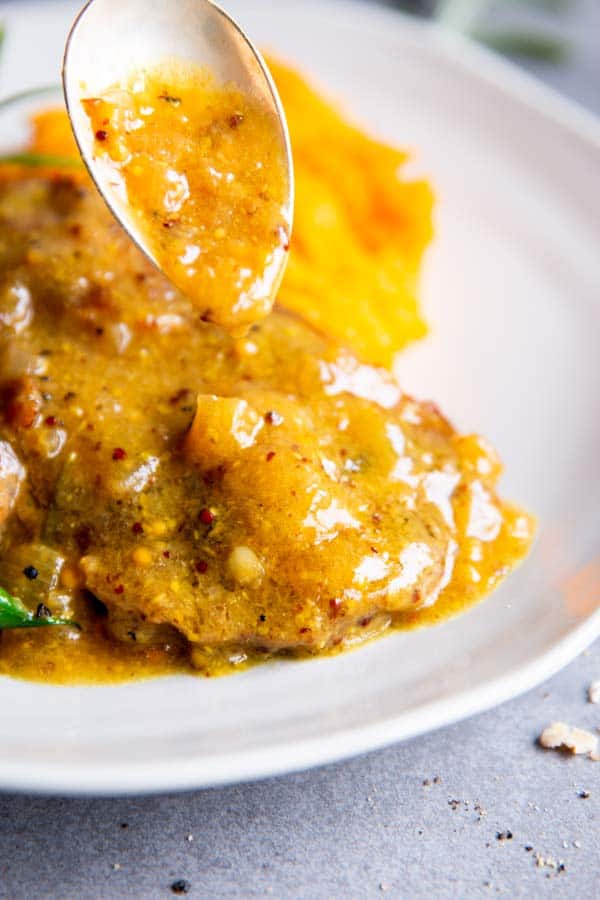 Don't skip browning the chops – it's only a couple of extra minutes, and it makes a big difference to the taste of the final dish.
Only exception: If you're using frozen chops, you can't really brown them. It works just fine if you're pressed for time.
Allow the 5 minutes of natural pressure release. It helps the meat fibers relax, otherwise it will be more tough than tender.
Thicken the sauce to your taste. Since there is no evaporation happening in the pressure cooker, you need to thicken the sauce after cooking.
This is easy on the sauté setting and with a little cornstarch. I go for medium thick in the recipe.
If you like a thicker sauce, use and extra teaspoon of cornstarch.
If you prefer a thinner sauce, use only ½ teaspoon of cornstarch to thicken the juices.
What can you serve with these honey mustard pork chops?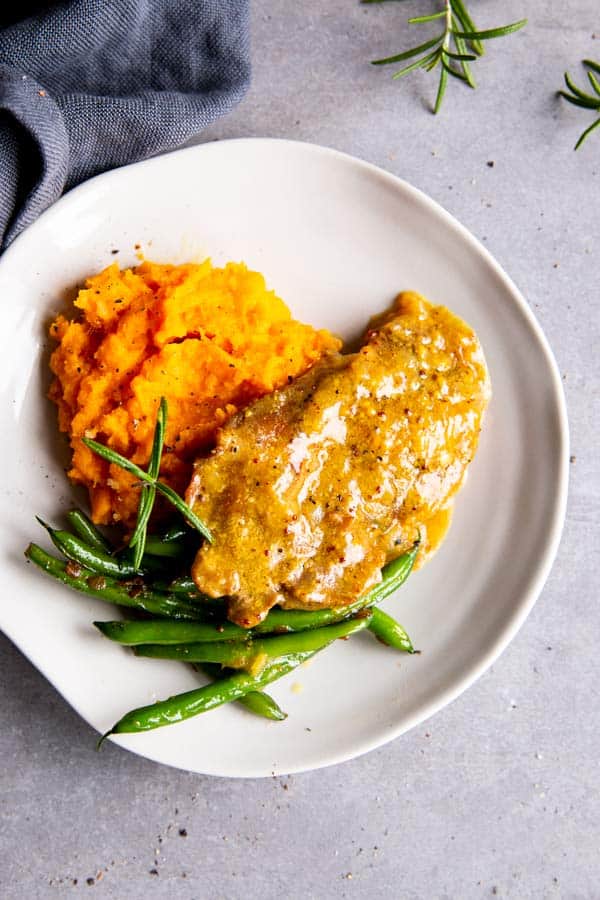 We love these paired with a side that helps mop up all that delicious sauce!
Here are some of our favorites:
Mashed sweet potatoes (so delish with the honey mustard sauce!!) and sautéed green beans
Mashed potatoes
Over egg noodles with a side of broccoli
Get the printable recipe here:

Recipe first shared on Food Fanatic as Instant Pot Honey Mustard Pork Chops Recipe