Printable recipe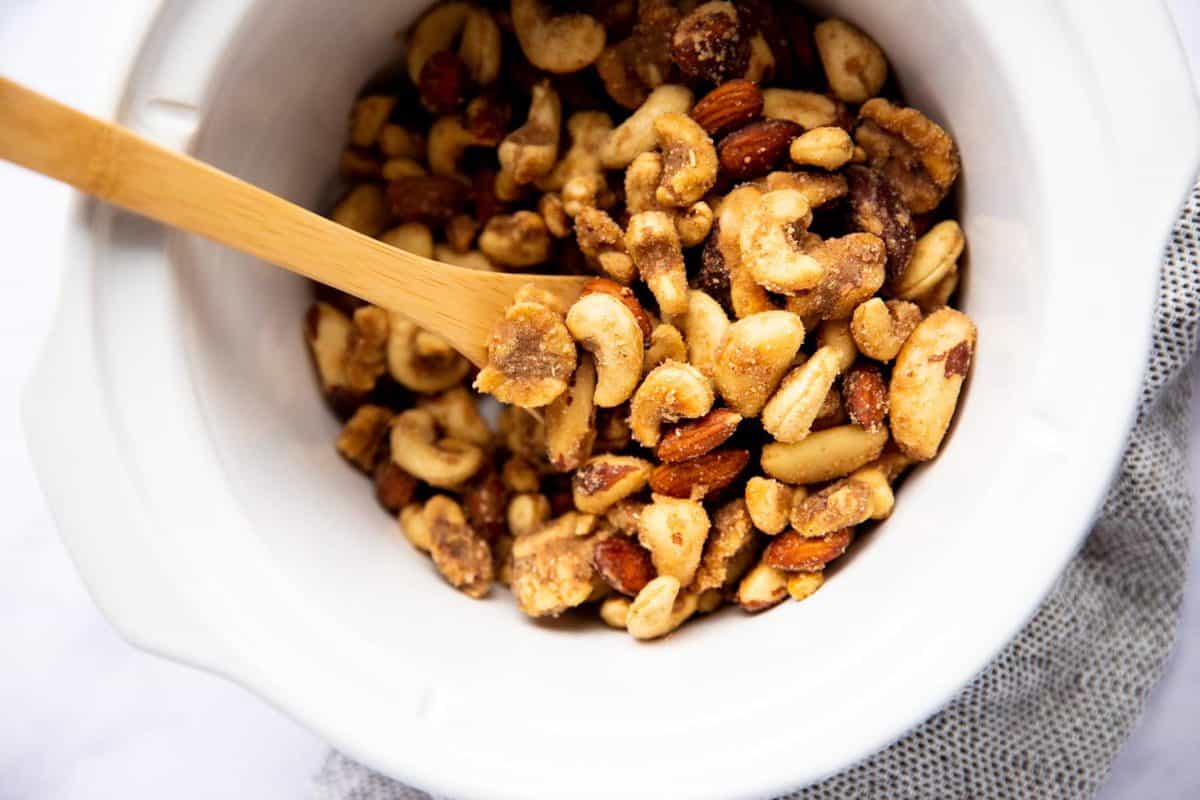 made it? tap the stars to add your rating!
Ready In:
3

hours
40

minutes
If I had to pick one snack recipe to eat for the rest of my life… I'm pretty sure this would be it. I love nothing more than the combination of sweet and salty flavors, and my Crockpot Cinnamon Nuts deliver in that department on all accounts.
Check out my recipe notes if you want to add some heat or an even more savory kick, and then hide the slow cooker from yourself as these cook, because otherwise you're going to eat them all while they're cooking.
Ingredients
1

pound

mixed nuts

(use roasted if you prefer; I usually just use plain)

⅓

cup

butter

(melted)

½

cup

powdered sugar

1 ½

teaspoons

cinnamon

¼

teaspoon

allspice

¼

teaspoon

ground ginger

⅛

teaspoon

ground cloves

salt

(to taste)
Instructions
Prep: Heat slow cooker on high setting for 15 minutes before adding nuts.

Cook on high: Add nuts to hot crock, drizzle with butter, powdered sugar and spices and stir until completely coated. Cover and cook on high setting for 15 minutes.

Cook on low: Reduce heat to low setting. Remove lid and cook, uncoverd, for about 2 hours, stirring occasionally, until nuts are toasted and well coated. Sprinkle with salt, if desired.

Cool: Transfer nuts to a rimmed baking pan in a single layer and cool completely. Store in an airtight container for up to a month.
Add Your Review
Nora's Tips
Ingredient Notes:
Spices: For a kick, add ½ teaspoon cayenne pepper. I also like adding a savory note with some dried and chopped rosemary (so nice with the ginger!). You can also skip all the extra spices and use 2-3 teaspoons cinnamon only.
Nuts: I like using a mix for some interest, and because my husband likes the almonds and Brazil nuts best, but I have to admit… I would make it with just walnuts or pecans if it was just for me 😉
Butter: I haven't tried this with any other oils/fats, so I do not recommend making any substitutions.
Sugar: I have only tried this with powdered sugar, so I cannot comment on using granulated instead.
More recipe information
Join my Newsletter to Get Recipes in Your Inbox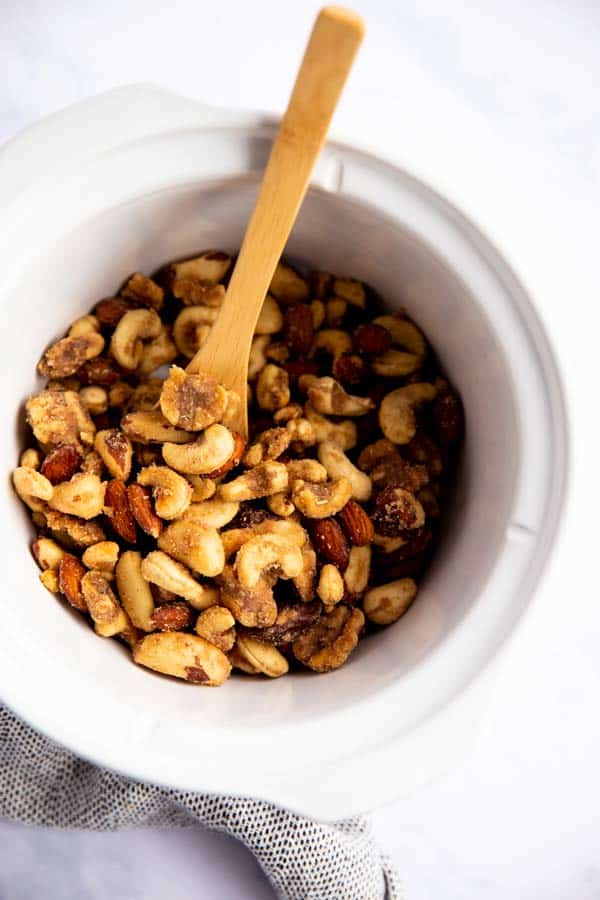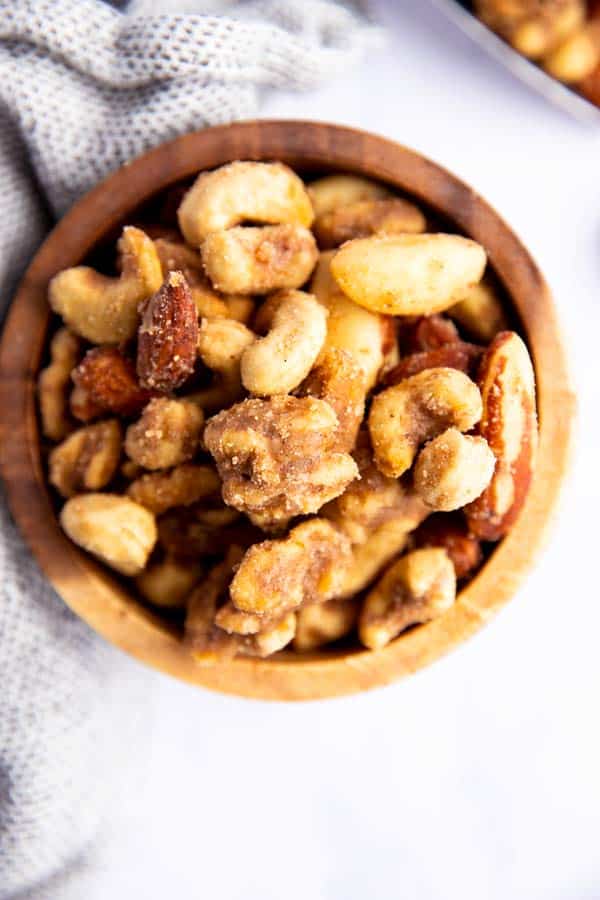 More Recipes You'll Love: