Printable recipe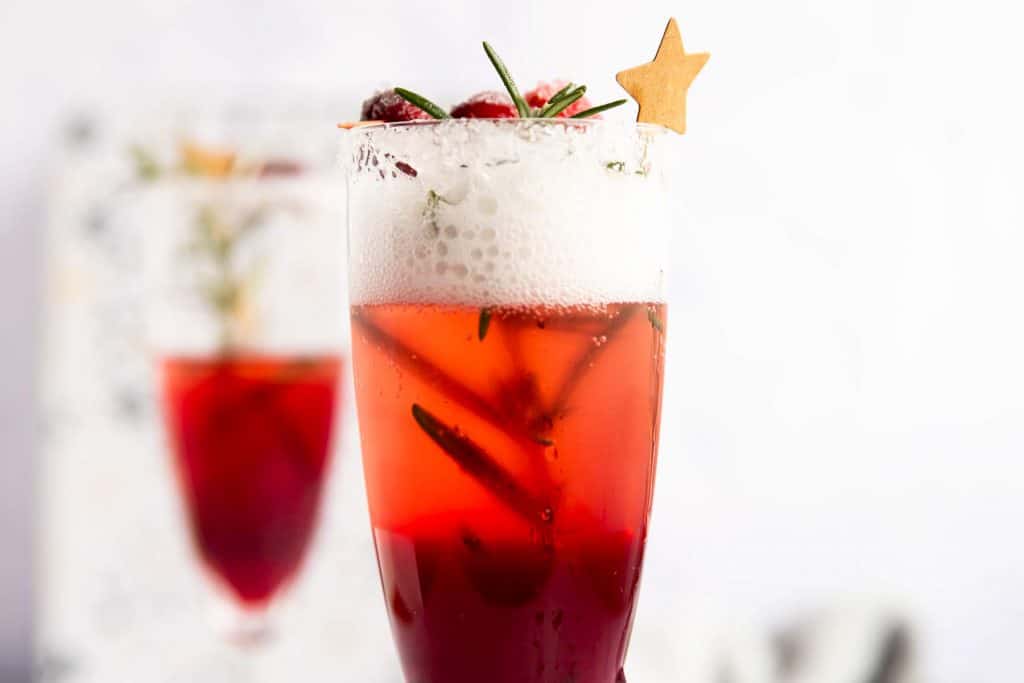 made it? tap the stars to add your rating!
Did you know it's impossibly easy to make a mimosa? I mean, you can make it much more complicated… But I keep it easy and forgo making any kind of simple syrup you may find in other recipes. Instead, I use cranberry juice and a few simple garnishes to make this cocktail in seconds (some call it cheating, I call it smart).
I love this festive cranberry mimosa for elegant holiday brunches – Thanksgiving, Christmas, even New Year's Day are perfect for this pretty drink!
Ingredients
3

tablespoons

cranberry juice

3

ounces

champagne

((OR sparkling white wine), well chilled)

Sugar for the glass rim, fresh rosemary sprigs, sparklers, sugared cranberries… to garnish

(optional)
Instructions
Dip the rim of a champagne flute in a little water, then then dip in a small, shallow dish filled with sugar to make a sparkly rim.

Add the cranberry juice, then pour the champagne on top. Garnish with rosemary (and sugared cranberries, if you're feeling fancy) and serve immediately.
Add Your Review
Nora's Tips
In case you're wondering what kind of champagne to use:
I'm not set on any specific brand, but advocate to use what you enjoy and what you can afford. When I was pitch poor, I'd buy the best sparkling white wine I could afford and was perfectly happy with it. Better than buying a cheap champagne that doesn't taste nice, or breaking the bank JUST so your label with read "champagne"!
Here, I used a Moet et Chandon Brut, but also enjoy Veuve Clicquot in cocktails.
I never use high-end super expensive champagne in cocktails, because quite frankly, if I'm going to pour 20$ into a glass… I'm going to enjoy it pure and simple. I don't really buy them anyways because I'm not that into getting expensive things just for the sake of the brand name. I'm sure there are people who disagree on this, but hey – it's just my opinion ?
More recipe information
Join my Newsletter to Get Recipes in Your Inbox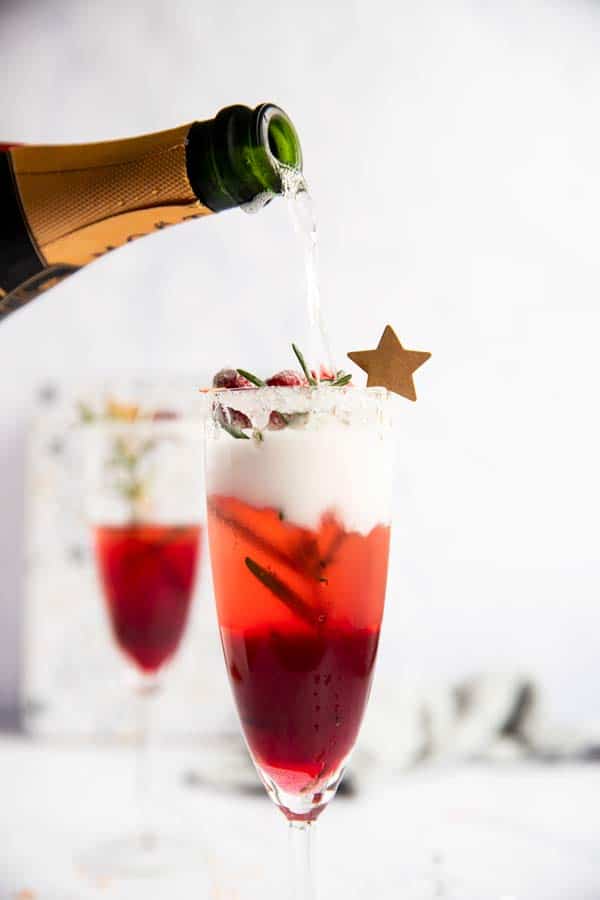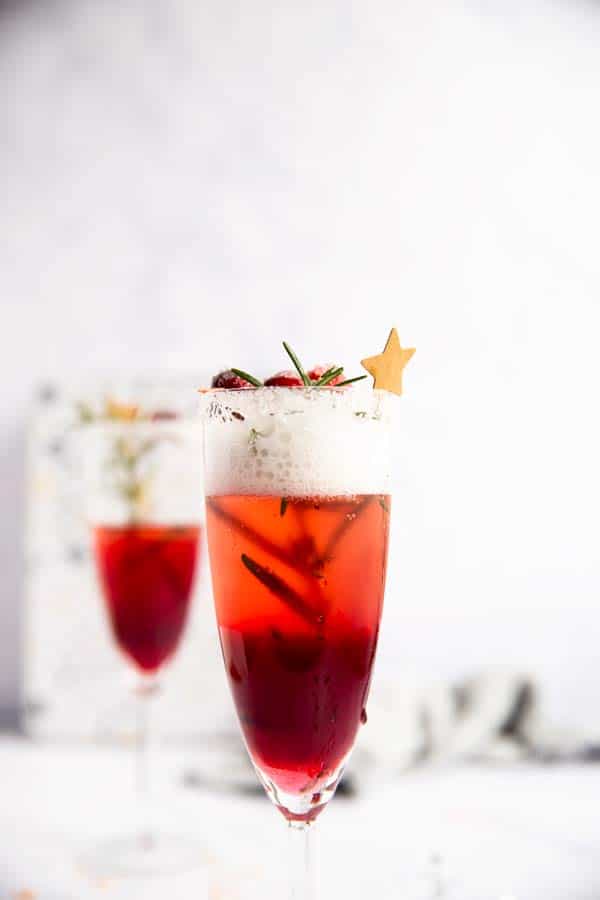 More drinks you'll enjoy: