A 15 minute Caprese Pasta with tomatoes, mozzarella and basil – a delicious and super fast and easy vegetarian weeknight dinner. Quickly sautéing onion and garlic in olive oil first adds so much more flavour than simply tossing everything with the hot pasta!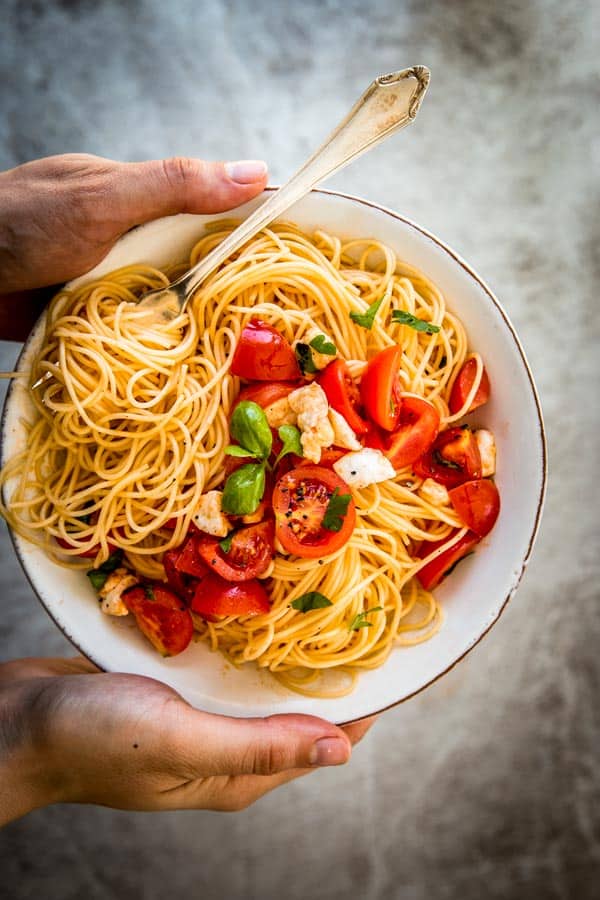 I used to think I cannot ever share easy recipes, because, well… They're too easy.
But when I look at what I make on a day to day basis? It's the One Pot Ham and Pea Pasta or the Creamy Tomato Pasta that both literally take three minutes to throw together and 15 minutes to cook in total.
Or the Beef and Broccoli Ramen you can whip up in a skillet in no time at all.
And then I realised… Sometimes, the easiest recipes are the ones we need the most. When life gets crazy.
When your kids go through a ~phase~. Or when your work schedule grabs your free time and runs with it. You're just plain too exhausted to spend more than 5 minutes standing up.
Yep, that's when recipes like this 15 Minute Caprese Pasta are real life-savers.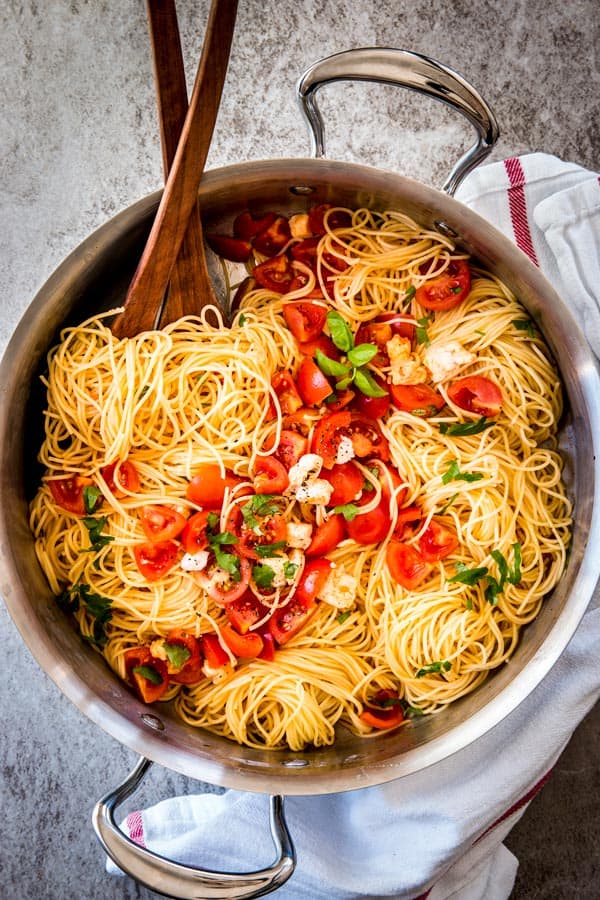 Because this is how easy it is to make:
Chop an onion, some garlic, a bit of mozzarella; quarter your cherry tomatoes; slice some basi
Cook the pasta, reserving some cooking water
Sauté the garlic and onion in olive oil
Toss in the pasta
Toss in everything else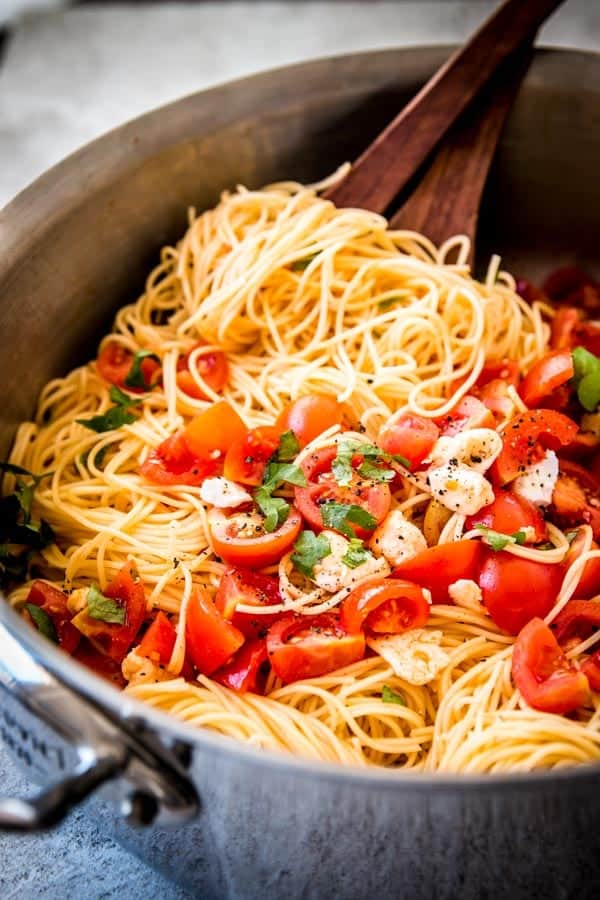 If you want to put in a little bit of extra work and make the meal more substantial, some grilled chicken is fabulous with this pasta.
And that's it. It's quick. It's easy. It's pretty picky eater friendly (unless your picky eaters are anything like my brothers who, coincidentally, both despise anything remotely resembling a tomato – unless it's ketchup).
But the best thing about simple recipes like this one? Clean up is nothing.
Plates and forks into the dishwasher. Oh go on, the pot and skillet, too.
I mean it's up to you, but I like to use the extra time to kick up my feet, pour myself a glass of wine and watch re-runs of The Nanny.
Fran Fine? You are some of the best of 90s TV.
P.S: If you need a good cry, the end of Season 1, Episode 22 will take care of that for you.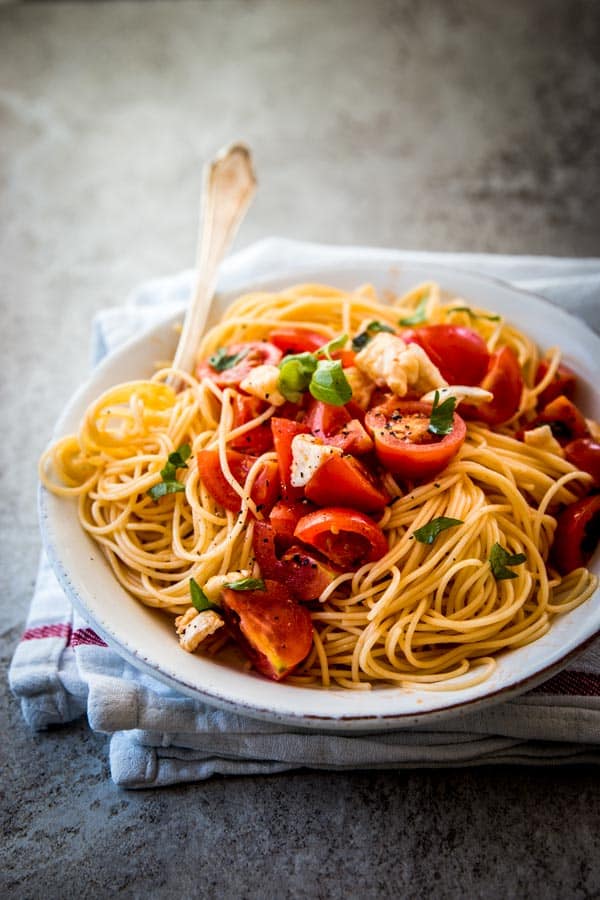 Get the printable recipe here:
I frist shared this recipe on Food Fanatic as 15 Minute Caprese Pasta Recipe.