Printable recipe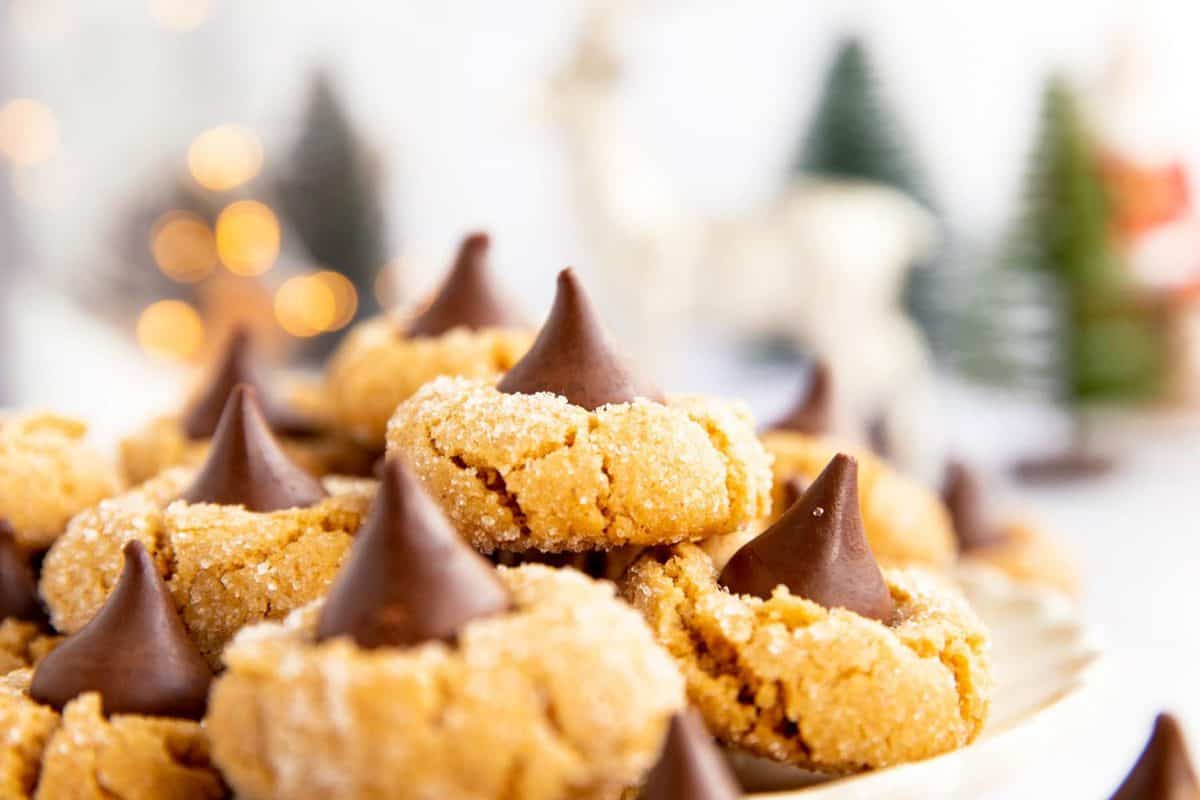 made it? tap the stars to add your rating!
My sister LOVES peanut butter, so this year I made a double batch of my Peanut Butter Blossom cookies to munch on when my family celebrates Christmas with us. I know this classic recipe isn't exactly revolutionary, but I do have a handful of tips for you that I learned over the years – to help you make them look picture-perfect!
Ingredients
1 ½

cups

all-purpose flour

½

teaspoon

baking soda

¼

teaspoon

salt

⅓

cup

butter

(softened)

½

cup

granulated sugar

½

cup

brown sugar

(packed)

1

large egg

¾

cup

creamy peanut butter

1

teaspoon

pure vanilla extract
Instructions
Prep: Heat oven to 375°F and line a few baking sheets.

Make cookie dough: Combine flour, baking soda and salt in a medium bowl. Set aside. Cream butter, both sugars, egg, peanut butter and vanilla with a hand mixer until beaten. Beat in flour mix on low speed JUST until combined into a crumbly cookie dough. Do not overmix or the cookies will not turn out soft.

Shape and bake cookies: Roll dough into 1 inch balls, then roll the balls in granulated sugar. Set 2 inches apart on lined baking sheets and bake, one tray at a time, for 8-10 minutes or until lightly golden on the bottom (do not overbake or they will turn out like rocks).

Decorate: Immediately after baking, press a chocolate kiss into the center of each cookie (see tips to make them look perfect!). Cool on the baking sheet for 5 minutes, then carefully transfer to cooling racks to cool completely.
Add Your Review
Nora's Tips
Step by Step Photos and Baking Tips:
When beating the wet ingredients, it's important to beat them until well combined and creamy, but don't overbeat or your cookies could turn out tougher than you want them to be.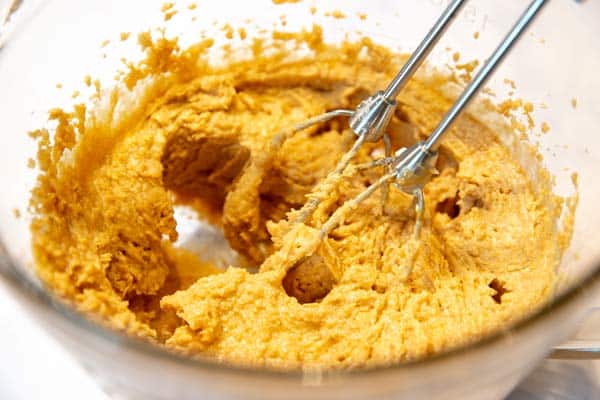 You may feel like the dough is going to be too dry when you start adding the flour (the mix can look very crumbly at first).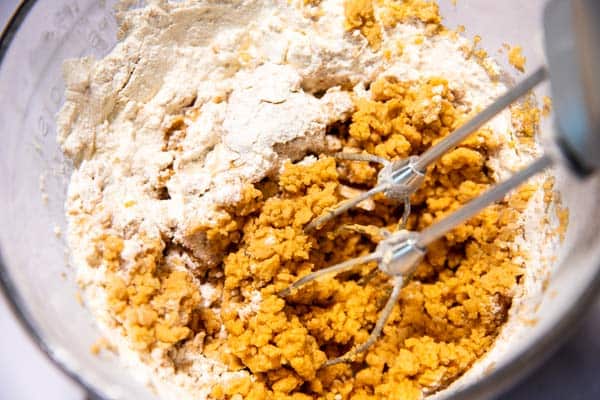 Just keep going on low speed until all the flour is incorporated, and you should end up with a soft cookie dough that doesn't crack when rolling into balls.
Note: Measure the flour correctly! Spoon the flour into the measuring cup to fluff it up, then level with the back of a knife. Don't scoop it with the cup, or you may use too much flour and end up with dry and crumbly dough.
How to fix dry cookie dough: If this happens, add a teaspoon of neutral vegetable oil and combine slowly. Add a little more oil if necessary until your dough is soft and pliable.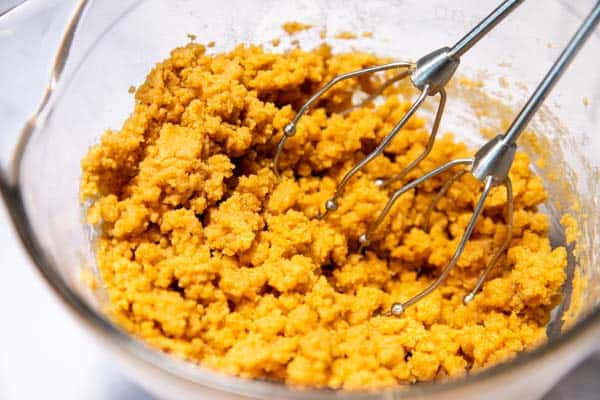 I use a small bowl to roll the dough balls in sugar, I find it sticks easier that way vs when the sugar is all spread out in a larger bowl.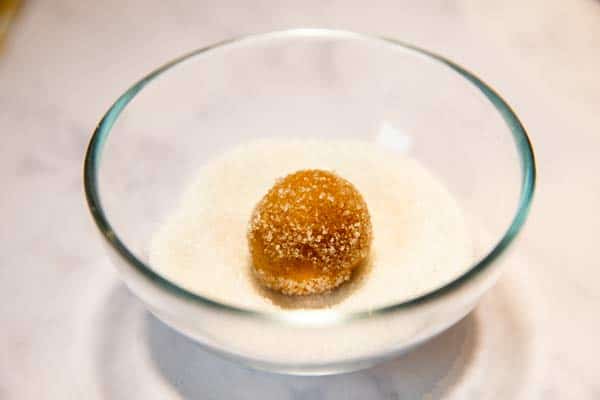 Do be fast when adding the chocolate after baking – otherwise it won't stick as well. See my notes below this image for more tips to get this kiss thing down perfectly 😉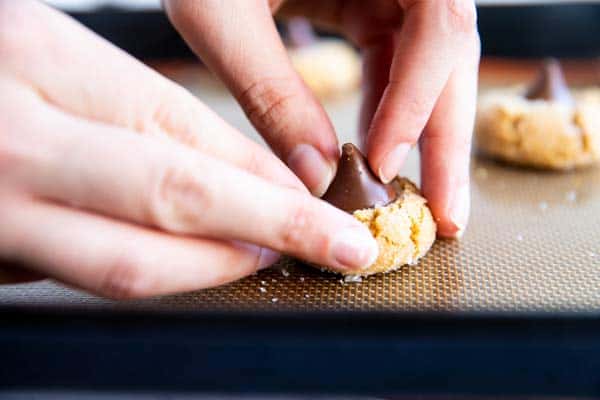 To place the chocolate kiss perfectly on your cookies:
do not overbake the cookies, take them out right as the top starts looking dry and the bottom is very lightly browned
add the kiss RIGHT after baking, wear rubber gloves if the heat is too much for your fingers
place the kiss with two fingers of one hand, while holding the cookie together with all your other fingers (see the image above) – that ways pressing down the chocolate will not completely flatten/break the cookie!!
do NOT touch the chocolate for at least a couple of hours, until it has set again (the chocolate will melt but hold its shape, if you touch it it will look messy). If it's cold outside where you are, you can place them out for a bit to make the chocolate firm up faster. However, do not place the hot cookies in your freezer like some recipes suggest – adding hot food to a freezer is not considered safe because it can heat up and spoil other food in there.
Ingredient Notes:
Peanut butter: I use natural peanut butter from Jif (not an advertisment, it's just what I genuinely use) whenever I bake cookies. I like that it doesn't have a bunch of weird stuff in it, and it tastes pretty darn delicious. The cookies turn out well with either regular or natural, so feel free to use your favorite.
For a little more texture and crunch, you can use chunky peanut butter instead of creamy.
If you don't want to use peanut butter, almond or cashew butter both work in these cookies, too.
Baking soda: Baking soda is not the same as baking powder, so please don't substitute.
Butter: I always use real butter for these, but feel free to use stick margarine if that's what you have.
Egg: Make sure to use a large egg, or the cookie dough will be too dry.
Sugar for coating: Instead of granulated sugar, you can use colored sugar or even sprinkles for a different look.
Storage Tips:
Keep the cookies on the counter in an airtight cookie jar or tin for 3-4 days.
Freezer Instructions:
Freeze cookie dough: Roll the cookie dough into balls, then place on a lined baking sheet and freeze until solid (1-2 hours). Transfer to a freezer bag and label with the name and use-by date (freeze for up to 3 months) before placing in the freezer.
To bake, remove as many cookie dough balls as you need from the bag. Either place on a plate lined with baking parchment and place in the fridge for a few hours to defrost, then roll in sugar and bake as directed.
OR let the frozen cookie dough balls sit on the counter for 10 minutes, then roll in sugar (it won't stick as well) and place 2 inches apart on lines baking sheets. Bake for a couple of minutes longer than the recipe says, but watch them closely so they don't burn!
Freeze baked cookies: I don't recommend freezing the baked cookies, because the chocolate doesn't hold up so well.
More recipe information
Join my Newsletter to Get Recipes in Your Inbox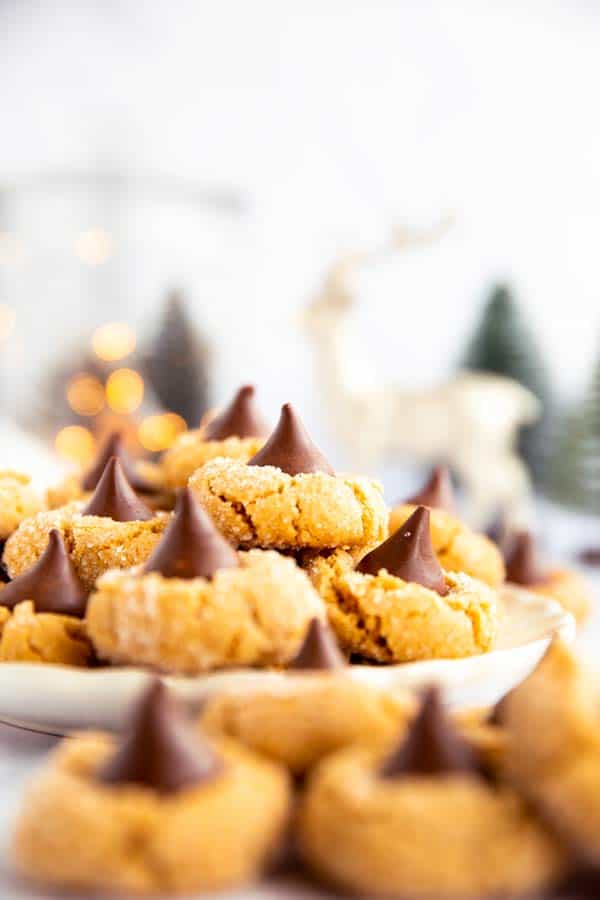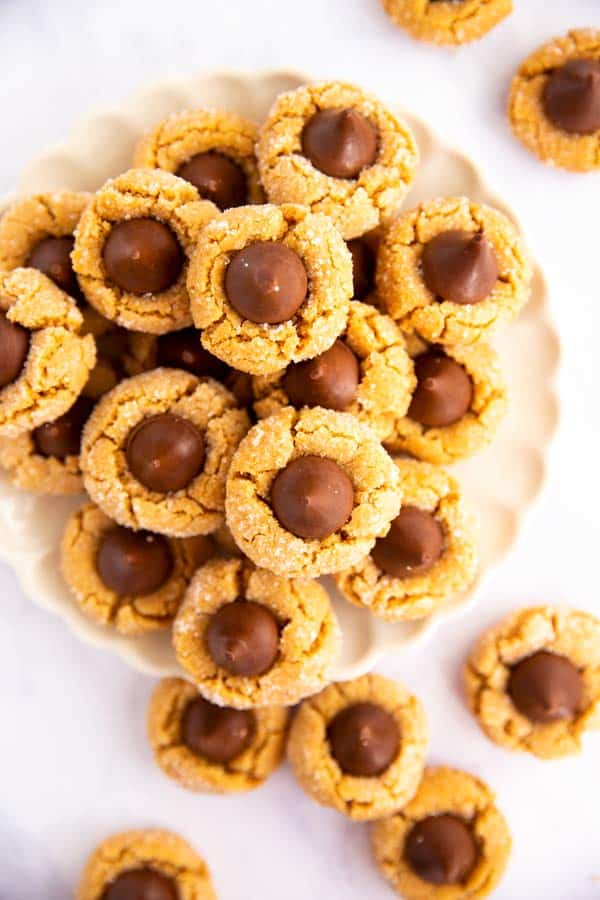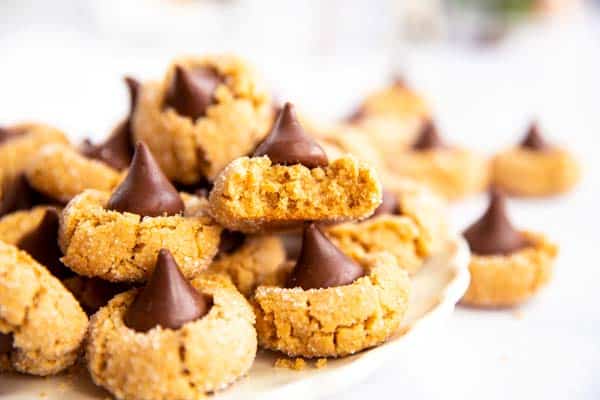 Try these cookie recipes next: