Printable recipe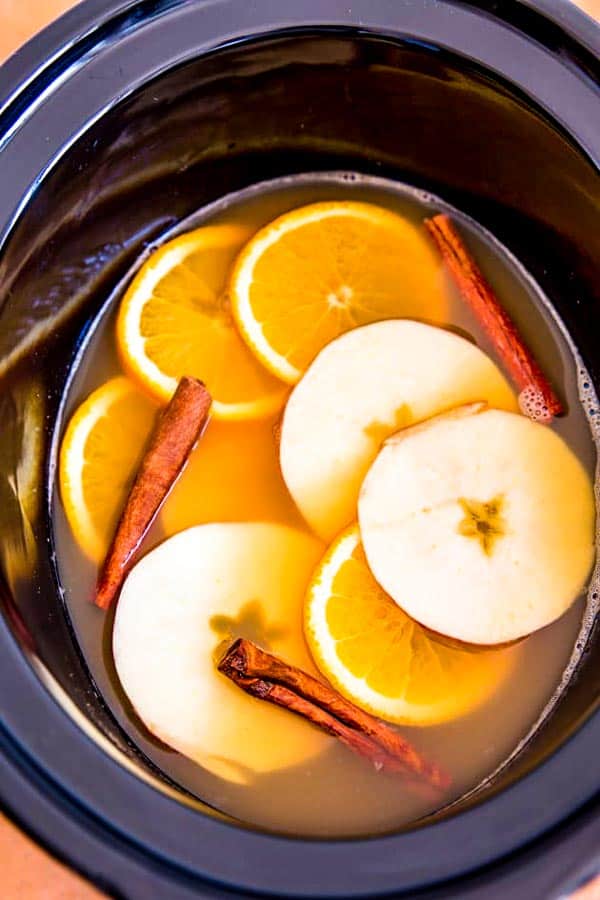 made it? tap the stars to add your rating!
Ready In:
4

hours
5

minutes
I honestly never thought the Hot Apple Cider Cinnamon Spice Mix I posted would become very popular. I mainly posted it because I loved it. But lo and behold — apparently you guys really go crazy for it during the fall and winter months.
This crock pot apple cider is one way to use this mix, and a modification for a recipe I've been making with my mom ever since I was little. I know a lot of recipes for homemade apple cider start with actual apples, but honestly? I don't like it that way.
Instead, my recipe is made with store-bought apple cider OR unfiltered apple juice – whichever you can find. Add some orange juice for more flavor, and a bunch of spices, and you'll have the perfect holiday drink to serve for Halloween, Thanksgiving or Christmas.
Ingredients
6

cups

apple cider

(or unfiltered apple juice)

2

cups

orange juice

1

lemon

(juice only)

4

tablespoons

Hot Apple Cider Spice Mix

(*)
To Serve:
Orange Slices

Apple Slices

Cinnamon Sticks
Instructions
Place the apple cider, orange juice, lemon juice, sugar and spice mix in a 4 quart (or larger) slow cooker. Cook on low for 3 to 4 hours.

Serve garnished with orange and apple slices and cinnamon sticks.
Add Your Review
Nora's Tips
You don't have to make the large batch of spice mix for this if you don't feel like it. (Though it does make a great holiday gift!)
You can also add 3 tablespoons sugar, 2 ½ teaspoons ground cinnamon and ¼ teaspoon each ground cloves and ground nutmeg.
You can make it on the stovetop instead of in the slow cooker.
I just found the crock pot to be super convenient if you don't have stovetop space available, want to keep the cider warm for your guests or simply love coming home to the smell of comfort and joy ?
Feel free to mix up the juices!
Cranberry instead of orange (or both!) would be really tasty as well, or even pear juice.
The really great thing about this recipe is how easy it is to scale up or down!
If you want to, you can make a cup just for yourself. Or you can go grab the biggest crockpot you can find and make it for a large party!
Nutrition
Calories:
133
kcal
|
Carbohydrates:
33
g
|
Protein:
1
g
|
Fat:
1
g
|
Saturated Fat:
1
g
|
Sodium:
9
mg
|
Potassium:
311
mg
|
Fiber:
1
g
|
Sugar:
28
g
|
Vitamin A:
124
IU
|
Vitamin C:
34
mg
|
Calcium:
26
mg
|
Iron:
1
mg
More recipe information
Join my Newsletter to Get Recipes in Your Inbox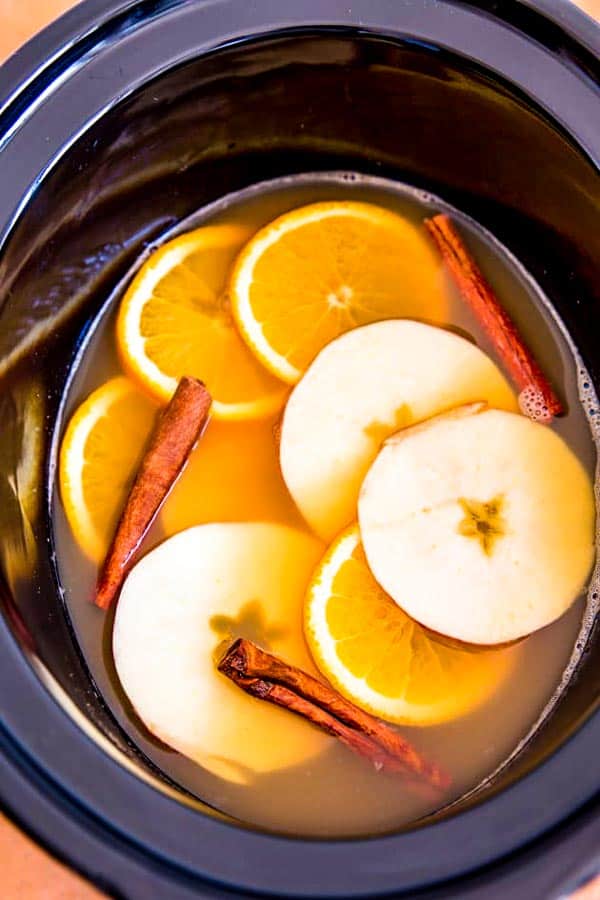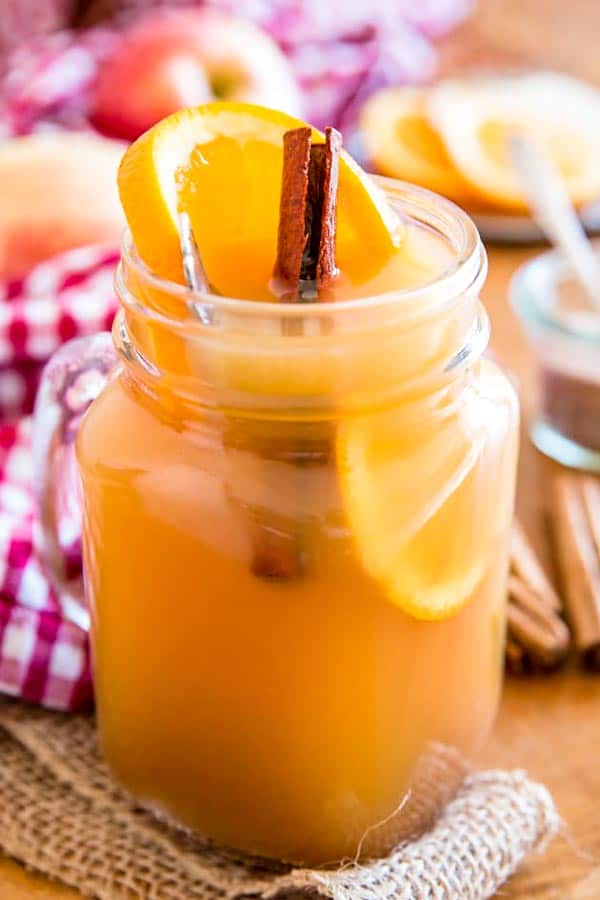 This recipe appeared first on Food Fanatic on Slow Cooker Spice Apple Cider with Orange.
More drink recipes:
More apple recipes: