Wondering about the best side dishes for meatballs? Planning balanced meals around your family's favorite foods isn't always easy! If you've been asking yourself what to serve with the meatballs you're planning to make for dinner tonight, look no further than one of these simple ideas.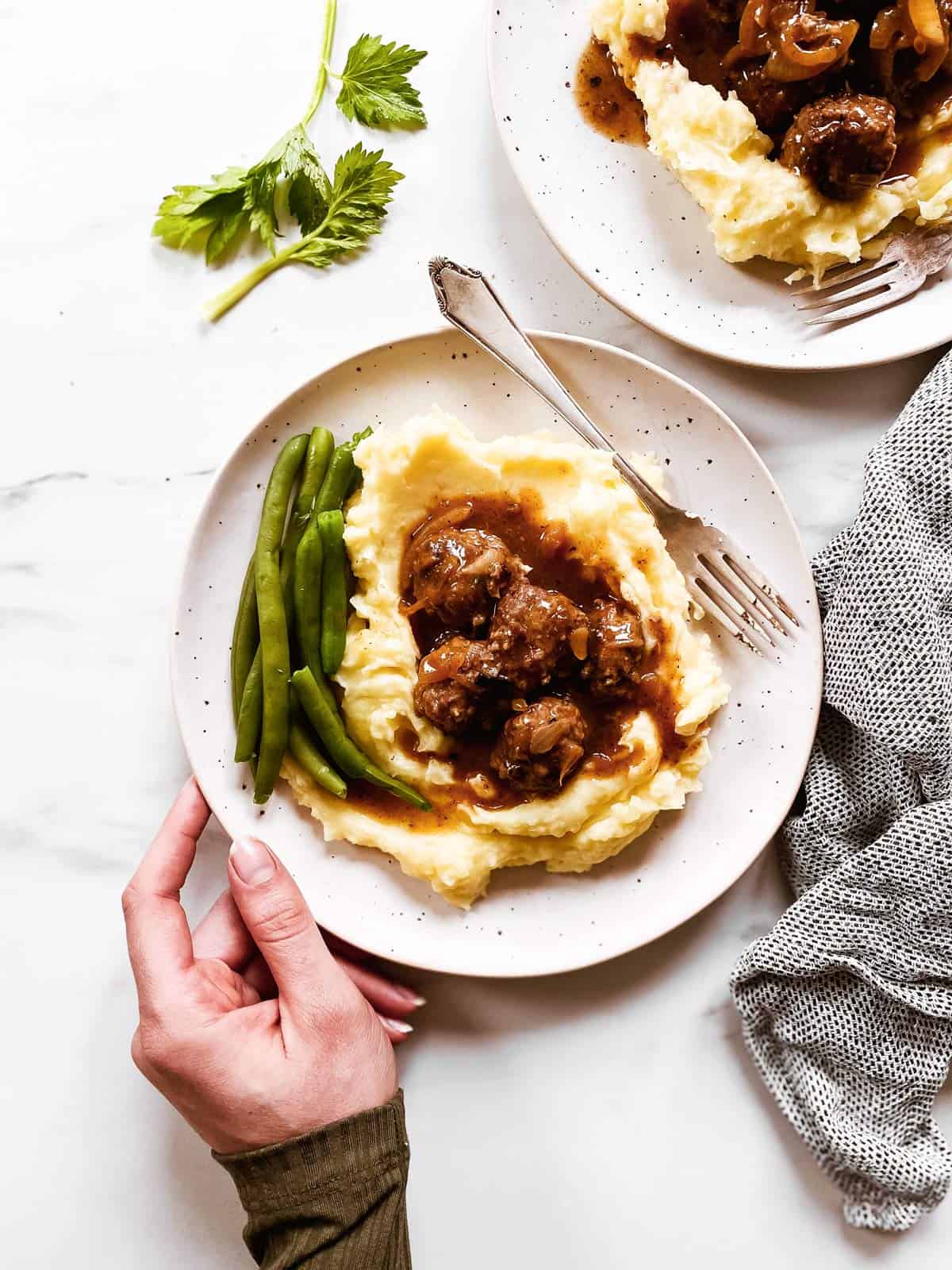 We're going to talk about one of the most glaringly annoying questions around feeding a family well today: What can you serve with [blank]? And more specifically right now, what can you serve with meatballs?
I remember as a newlywed (and suddenly responsible for not just my own dinner, but someone else's, too!) I struggled a lot with this. Actually, I struggled with it when I was cooking for just myself, too. I simply didn't care that much if I was having impossible food combinations back then, ahem.
Believe it or not, a meatball can be way more than an easy party appetizer. Not that I don't adore a delicious crockpot meatball as finger food, I most definitely do.
But actually, meatballs are even better for dinner – and both my kids and my husband wholeheartedly agree! We just love meatballs.
I actually have a tutorial for how to make meatballs – that's how much we love them.
If that's the case for your family, too – we better figure out that side dish ASAP!
Side dishes for meatballs
There are many side dishes we love having with meatballs. But not all of them work equally well for every kind of sauce you have with them.
So here's the deal: I'm giving you all our favorite sides AND I'm telling you with what kind of meatball recipe they work best.
All I ask in return is to let the rest of your family do the dishes while you nap on the sofa 😉
Side Dish 1: Mashed Potatoes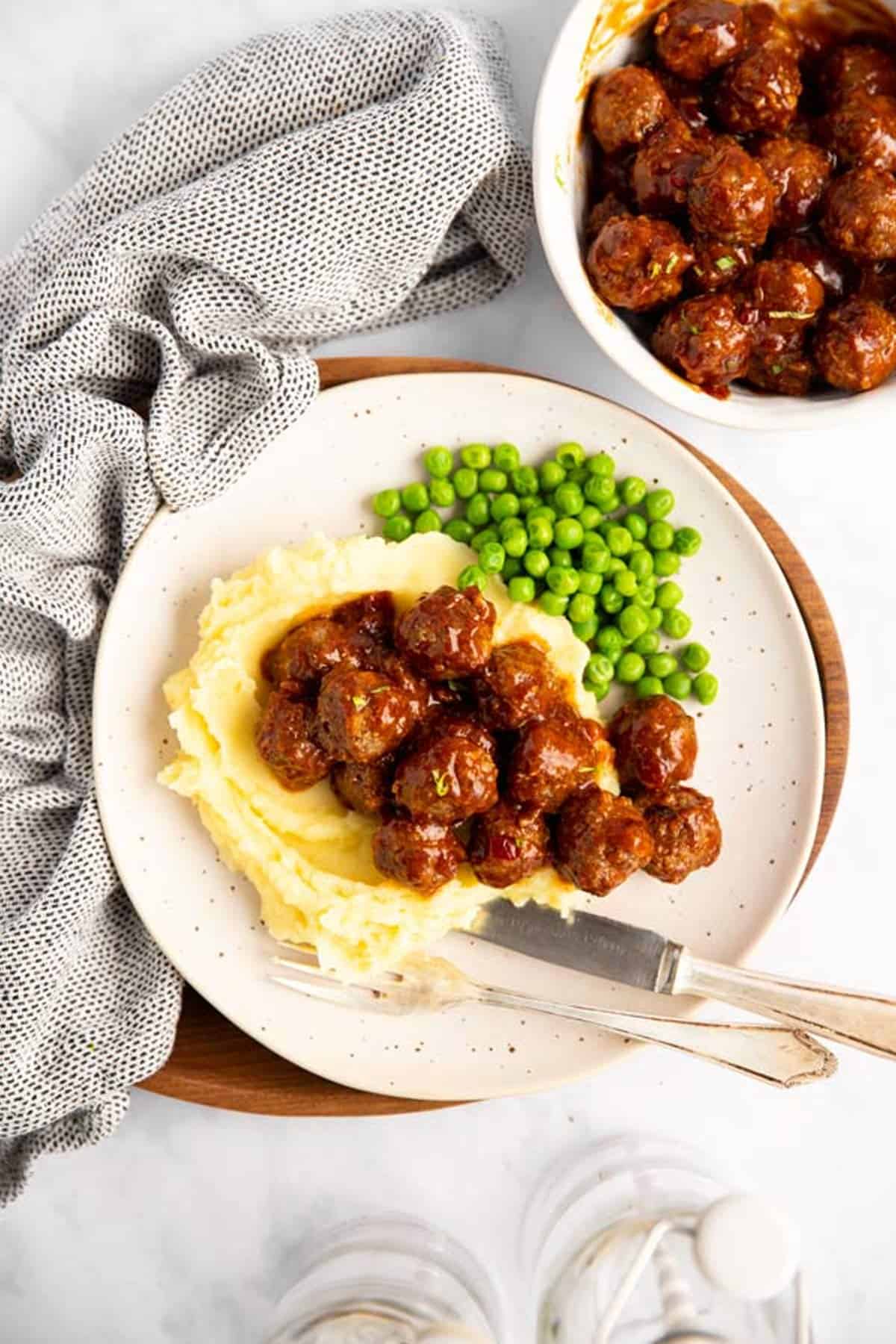 I think we all know mashed potatoes go with meatballs since everyone's favorite furniture company got famous not for their quality furniture, but for their food. Go figure.
We absolutely adore homemade mashed potatoes, and this right here is my recipe I make again and again.
Mashed potatoes work especially well with meatballs in more creamy types of sauces:
Salisbury Meatballs
Meatballs in Mushroom Sauce
Meatballs in Gravy
Finally, they also work well with very saucy meatballs that aren't necessarily creamy:
Crockpot Cranberry Meatballs
BBQ Meatballs
Just remember that cocktail meatballs with a very thick glaze are not that amazing over mashed potatoes – more the ones that have a lot of sauce.
Side Dish 2: Rice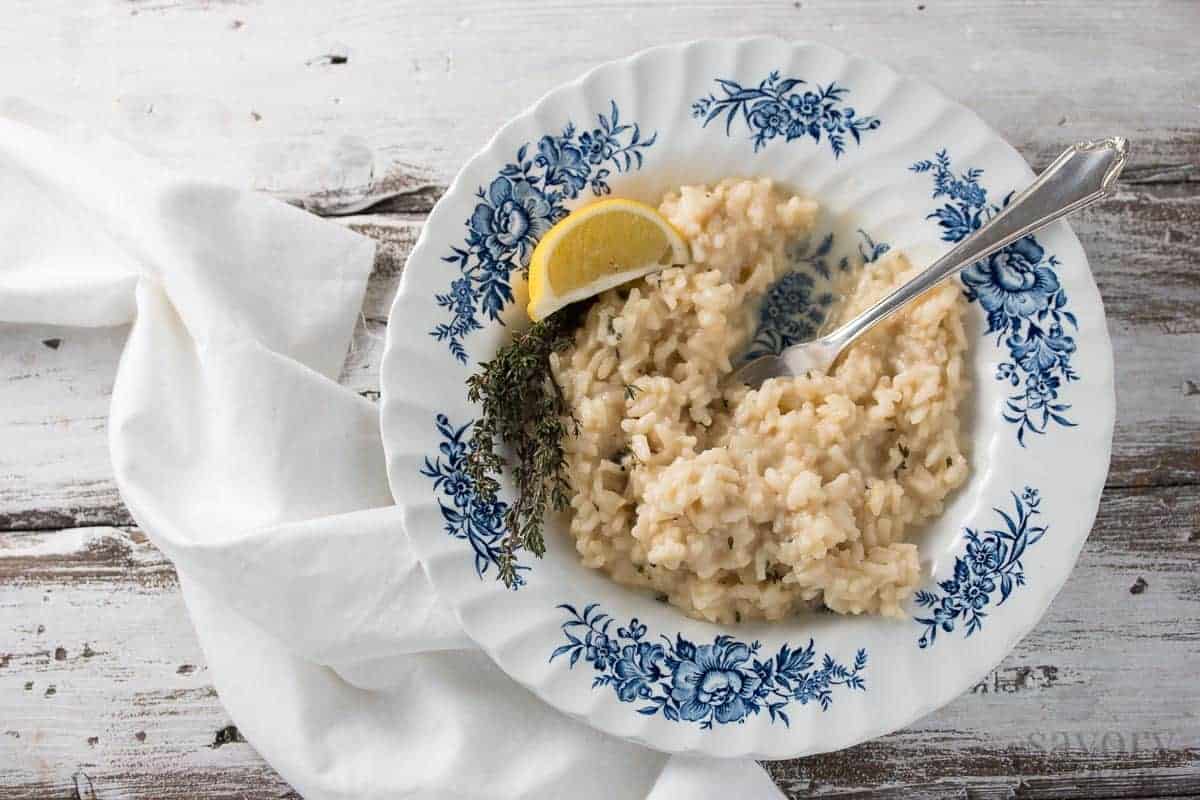 My youngest goes crazy for rice! And she also demands to eat on her own.
Now imagine the rice-festival underneath the table when a 15-month-old eats rice by herself…
I still make it a lot as a side and it can work so well with meatballs!
Our favorite types of meatballs to have with rice:
Again the creamy meatballs… I just really love creamy sauces with rice. Childhood memory from, gasp, hold yourself, ham and bananas hollandaise. It was my favorite dish. And yes, I was every bit the gourmet I am today back then 😉
Asian-inspired and fruit-glazed meatballs. So, so good with rice. Cliché, I know. Think:

Sweet and Sour Meatballs
Even Grape Jelly Meatballs are delicious over rice – just make sure the sauce isn't too thick/double up on the sauce if you usually make more of a glaze as an appetizer!

Mexican-inspired meatballs can work great over rice, too!
Side Dish 3: Egg Noodles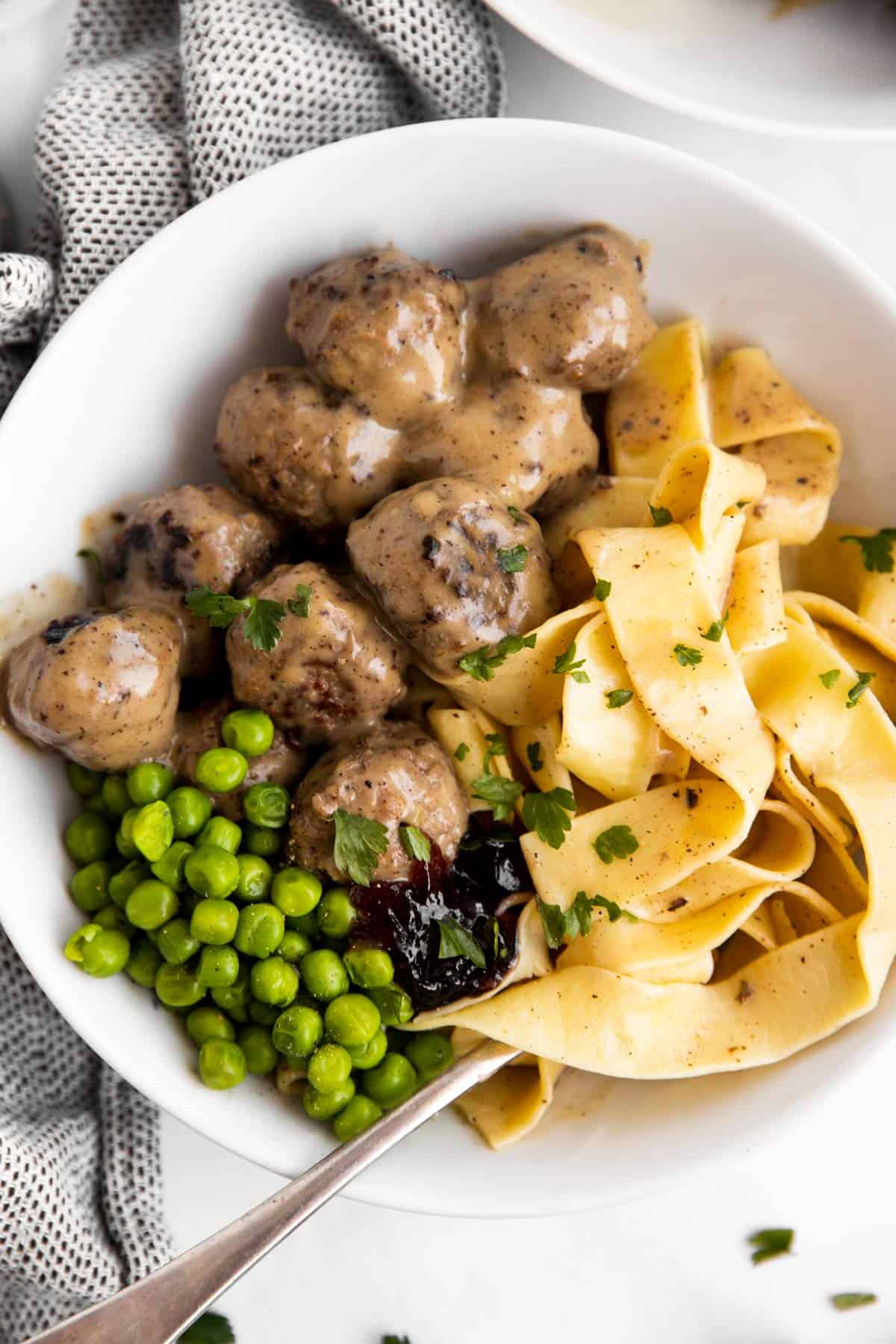 Ahh, egg noodles… My husband just made homemade egg noodles with our 3-year-old last weekend, and they were so delicious!
Of course store-bought taste great, too – we definitely don't always make our own pasta!
There's one kind of meatballs that work especially well over egg noodles.
You guessed it… Creamy, saucy meatballs! They're definitely the most versatile for dinner.
I haven't actually tried serving any other kind of meatball over egg noodles, so you'll have to let me know if you do.
Side Dish 4: Regular Pasta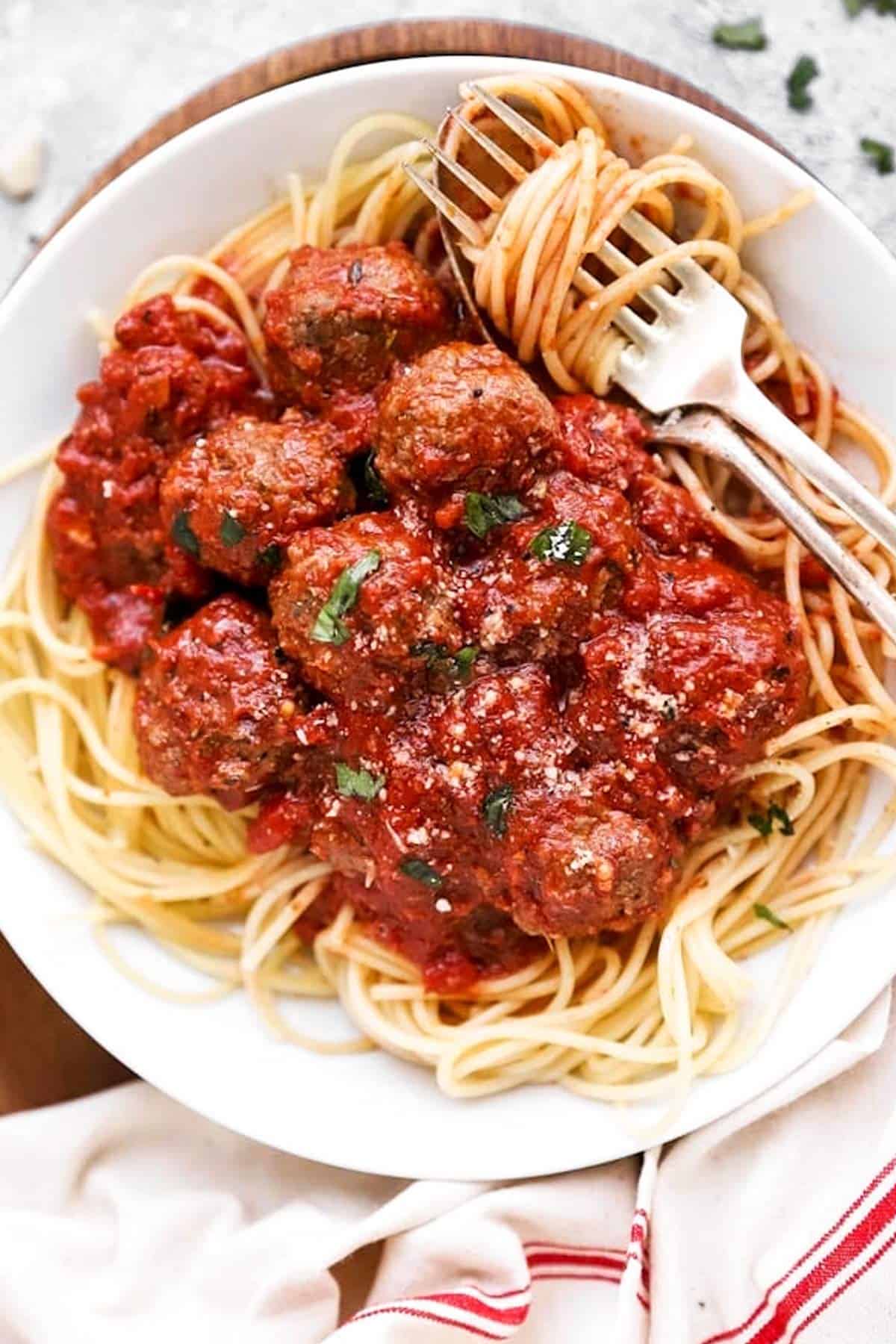 That's probably the most obvious one, right?
We all know the classic combination of spaghetti and meatballs (I heart Italian Meatballs!) – and for that reason I mostly serve meatballs in tomato-type sauces over pasta.
Like smokey turkey meatballs, for example.
Side Dish 5: Sliders, Subs, Pita Pockets…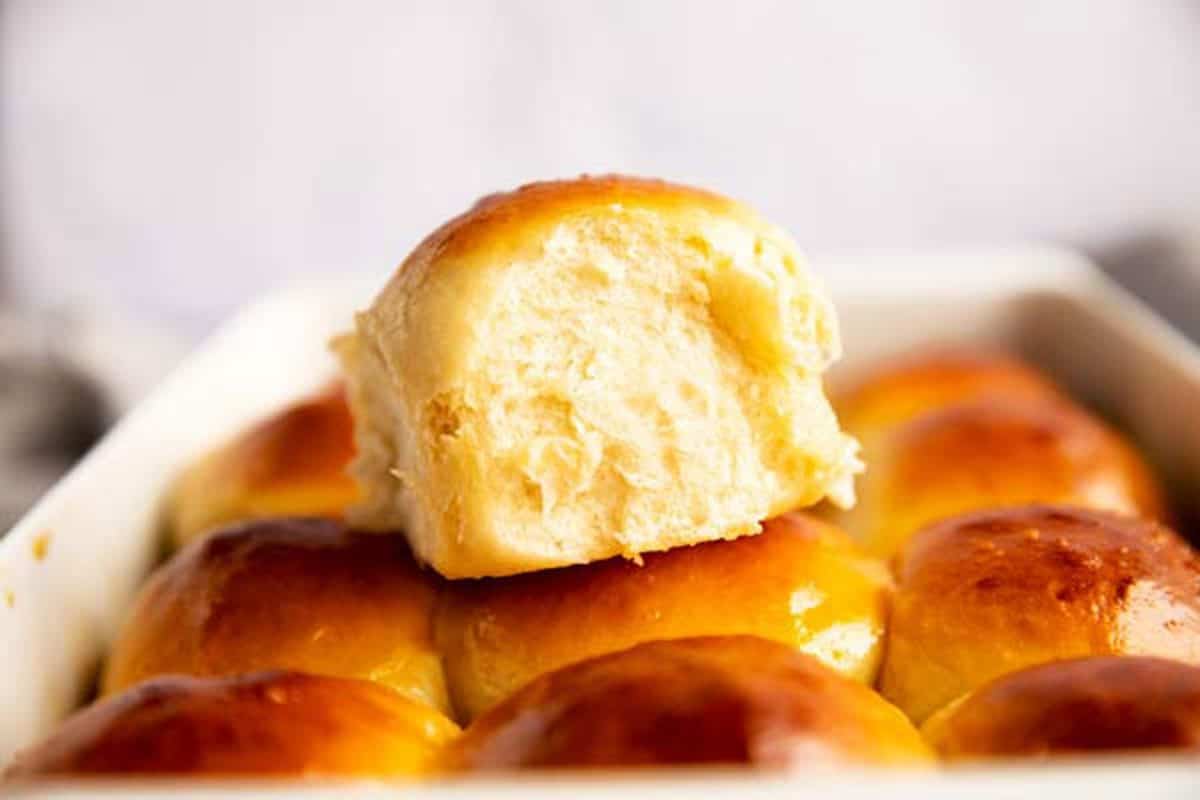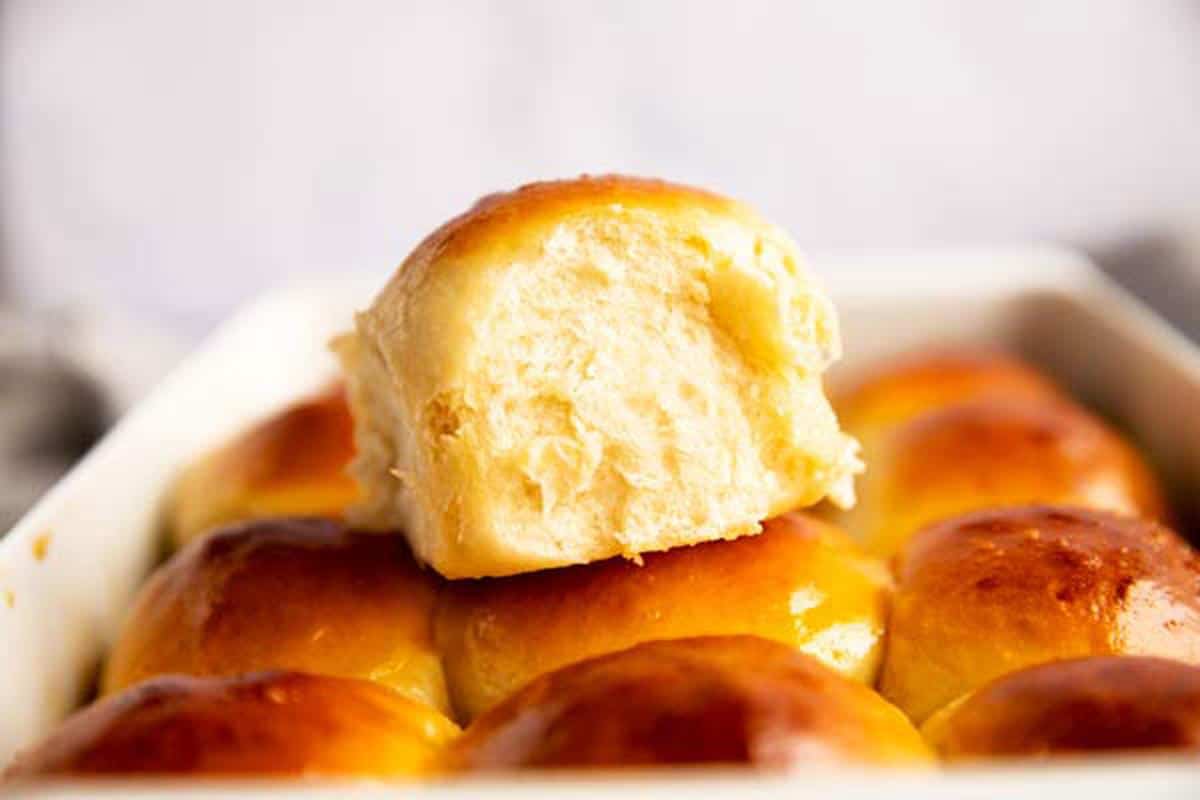 Sometimes, especially when it's hot outside during the summer months, you just need an easy-peasy side.
And what's easier than turning meatballs into a sandwich?
Not much, I say.
I love serving meatball sandwiches with a side salad for dinner when I don't feel like heating up the house too much/cooking in general:
Vegetable side dishes
What I add to any meal I make with meatballs and a starchy side?
A healthy dose of vegetables!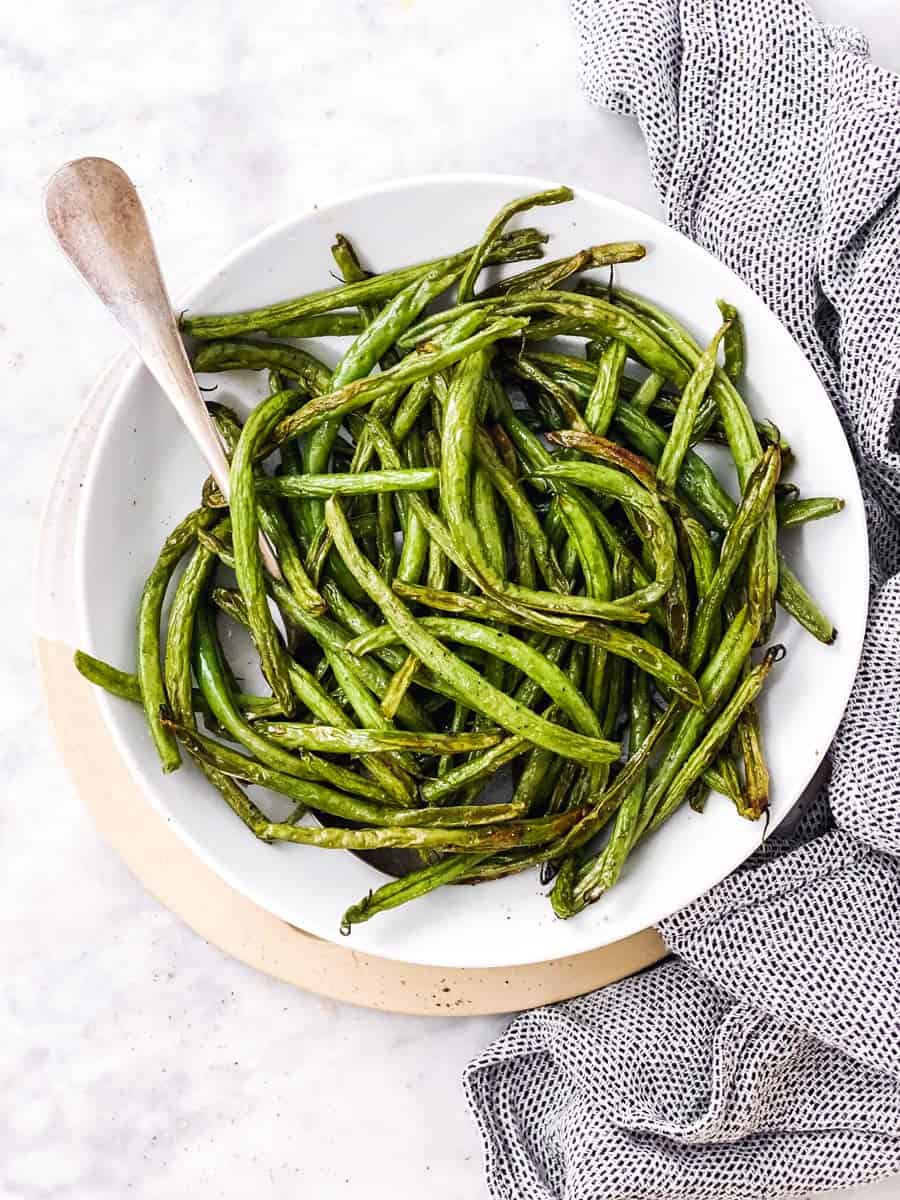 With more "traditional", down-home meatball flavors (Swedish, Salisbury steak, BBQ, cranberry or grape jelly glazes…) I love serving steamed or roasted veggies such as green beans, Brussels sprouts, broccoli, cauliflower or even a simple medley of carrots and peas.
With Asian-inspired meatballs, we love a heap of stir-fry vegetables with a dash of soy sauce.
A big mixed green salad with lots of crunchy leaves and a delicious dressing for Spaghetti and Meatballs, or any Italian-inspired meatballs over pasta.
With meatball sandwiches, I generally serve a salad, relish or salsa to go with the meatballs: Chopped Greek salad for Greek meatballs (obviously), a simple coleslaw for Buffalo meatballs or baked meatballs with honey mustard, green salad for tomato cheese meatball subs, a fruity black bean salsa to go with BBQ meatball sliders… Your options are endless 😉 These are great for the summer when you're whipping up a quick batch of meatballs on the stove and don't want to heat up the house more than necessary!
What are you going to serve with your meatballs tonight?
I hope you found some inspiration in this post to help you make any kind of meatballs work for dinner.
If you want to add a great suggestion to this post, let me know in the comments!
Happy meatball and side dish pairing 🙂