Broccoli Rabe Pasta, signing in. And she made quite the entrance! Just look at all these adorable Orecchiette nestled between gorgeous wilted greens, smoky chickpeas (you got that right, kitten), garlic, lemon, parmesan… I'm so in love.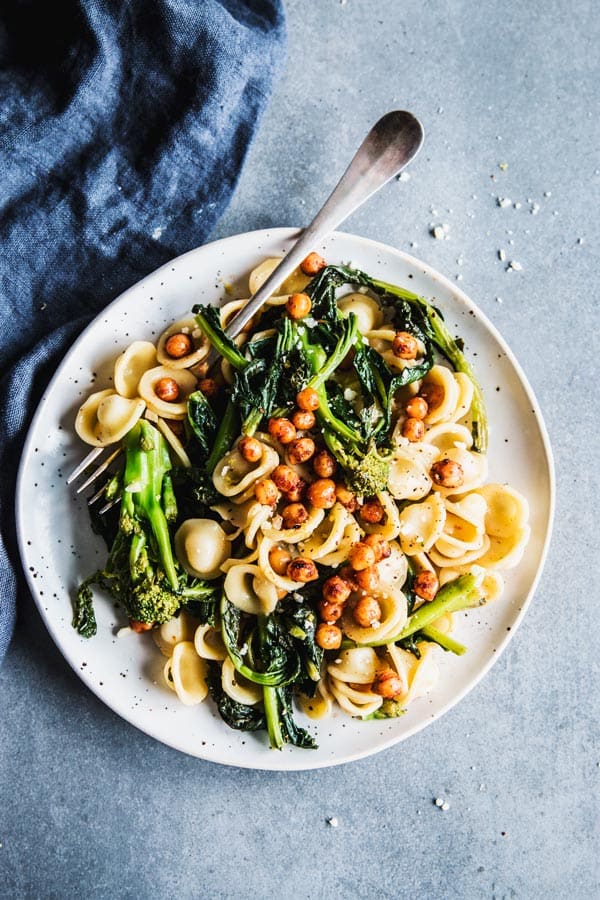 This pasta is kind of important to me, because it is SO delicious (obviously) but also because it is actually easy to make. Like, foolproof. Your girlfriend who doesn't know how to boil pasta could make this. Oh wait, that didn't sound quite right…
Anyways, you know those recipes that tell you you're going to need three ingredients, but really its thirteen? And then it says it's going to be ready in 20 minutes, but really it's 20 HOURS?? This is not one of said recipes. I said it's ACTUALLY easy to make, and I wasn't lying.
Why this broccoli rabe pasta is super easy:
…